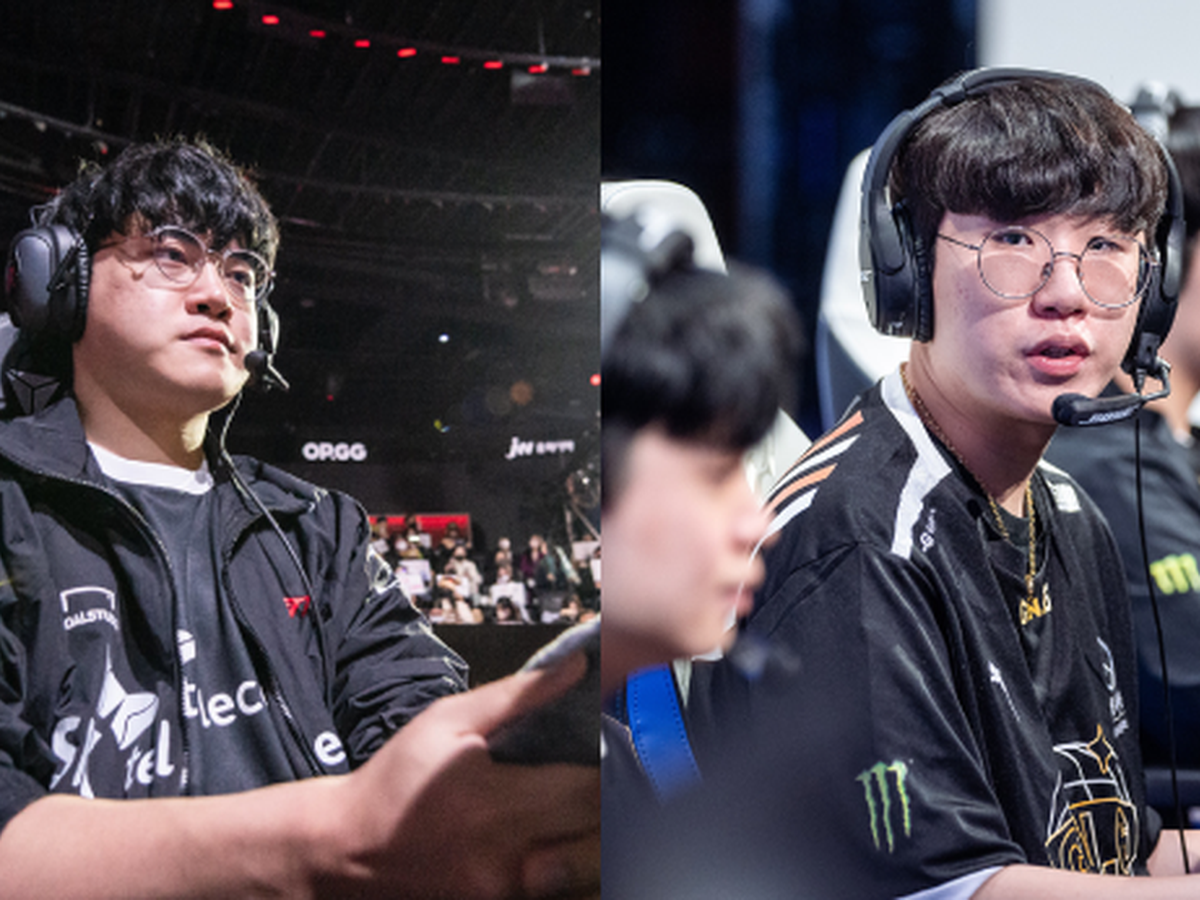 In the opening match of the LCK Spring 2023, T1 convincingly defeated Gen.G Esports with a score of 2-0. Not only is the perfect momentum for an intense season, Faker and his teammates also prove that they are a good candidate for the 2023 Spring Championship. Not to mention, the loss also revealed many weaknesses of Gen.G, in terms of tactics and player skills.
Gen.G revealed many problems after losing T1 – source: LoL Esports
One of the biggest disparities is in the bot lane, where Ruler and Lehends previously belonged. It is undeniable that Peyz had a round match but when the opponent was T1, rounding was not enough. Previously, Ruler was always considered an experienced ADC, the top skill of the LoL village. He also has ecstatic handling phases to create mutations. Typically, in the important match against Dplus KIA at Worlds 2022.
Ruler's departure leaves a huge void – source: Twitter
Immediately after the match, Gumayusi immediately sent a message to the elder Ruler who is currently playing in the LPL in the JD Gaming shirt. Specifically, Ruler said that Gumayusi texted his LoL account with the content "I taught Gen.G a lesson for you. How's it going?". After that, Ruler also sent messages asking for the younger brother on the other side of the battlefield.
Gumayusi admits to teaching Gen.G a lesson for Ruler – source: LoL Esports
In the last few seasons, the AD carry position has become increasingly important and the teams that have reached the top have excellent ADs, such as GALA (RNG), Deft (DRX – DK), Gumayusi (T1)… Even at Gen.G, Ruler is the most stable and outstanding player, making an important contribution to the team's championship in the LCK Summer 2022. Therefore, The departure of the former 2017 World Championship champion will likely leave even more gaps, especially when Spring 2023 enters its climax.