For an opponent like Kwangdong Freecs (KDF), winning for T1 is not difficult at all. Even fans only care about how Faker and his teammates will win, convincing enough or not. And in fact, T1 did not disappoint the audience with the good performance of all the players, especially Gunner Gumayusi.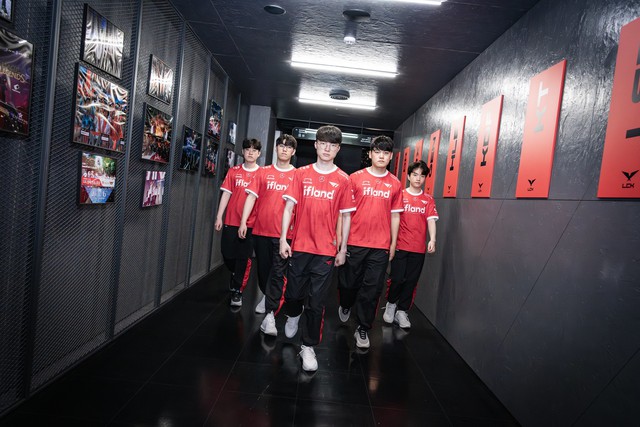 T1 didn't have much trouble to pass KDF
Notably, during the match, there was a situation where Gumayusi was focusing on getting minion stats in the Bottom lane when he was attacked by Zeri – Yuumi. With only 2 skills of Zeri and Yuumi, Aphelios in Gumayusi's hand lost 80% of his health. However, thanks to his own skills plus the strength of General Aphelios, Gumayusi successfully "turned the bet" and defeated both opponents.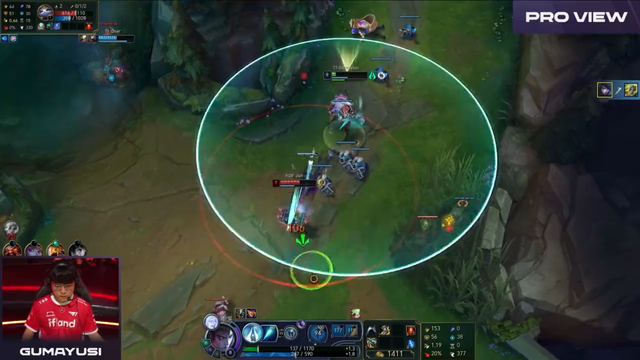 Gumayusi's 1v2 situation and he defeated both opponents
Witnessing Gumayusi's top-notch handling, of course T1 fans will be extremely satisfied. The opponent who was defeated by Gumayusi was general Zeri – one of the names that was "storming" in the position of Bottom. Not to mention, at that time Zeri was still traveling with Yuumi, a general who was also a product of "200 years of experience" of Riot. Ignoring the skill difference, the reality of such a 2-on-1 situation, not only demonstrates Gumayusi's skill and bravery, but also the "error" of General Aphelios.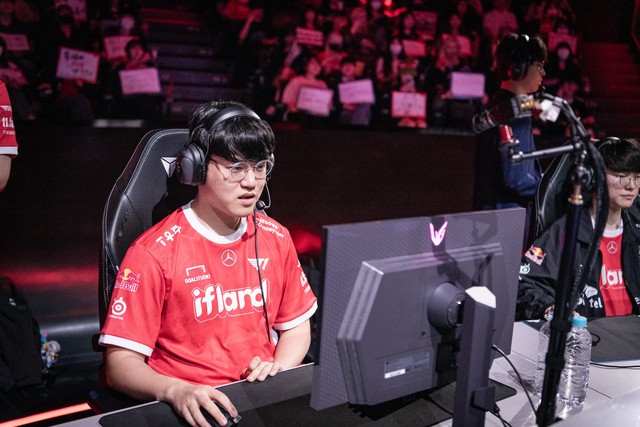 In addition to Gumayusi's skills, General Aphelios is really too "faulty".
General Aphelios has been considered Riot's "200 years of experience" from MSI 2023 to present. The audience itself, after watching the situation of Gumayusi's handling, had to exclaim: "Just like in MSI 2023, when everyone just rushed to Aphelios and was defeated by this general one by one". Previously, the list of the 5 best handling phases of the week chosen by Riot himself, 4/5 were all from general Aphelios.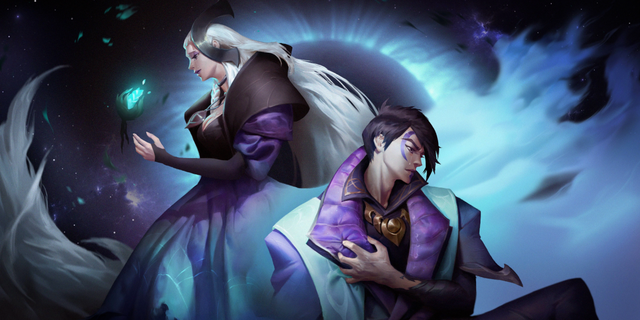 Maybe in the future Riot has to nerf Aphelios even more thoroughly
The story of the power of Aphelios will certainly make the League of Legends community and Riot itself a headache for a long time. However, for talented ADCs, a strong champion is one thing. If you don't use it well or can't maximize the power of that champion, even with "200 years of experience" it will be difficult to achieve good results.