Anime and Manga Attack on Titan (Shingeki no Kyojin) has attracted many fans around the world. Since its release, the work has faced many different opinions, criticism and debates. However, the most controversial thing is the ending of the manga.
Many fans expressed dissatisfaction with the series' outcome, even causing creator Hajime Isayama to issue a public apology.
With dissatisfaction over the manga's ending, rumors and questions began to emerge about whether the anime would change its ending or not. The answer was given in the form of a statement: "The anime Attack on Titan: Final Season – Final Chapter will have some plot changes and scenes different from the manga, as requested by author Hajime Isayama". The final episode will premiere on November 5, 2023.
In the past, the resulting manga did not go into much spoilers and made decisions that were considered unsatisfactory by a significant portion of fans. Criticisms ranged from a lack of connection between character development and resolution of central themes.
Of course Isayama is not the first author to revise his work following fan feedback, but his decision is certainly one of the most important, considering the scale and impact of the series story. It is worth mentioning that, despite his apology, he does not consider the manga's ending a mistake but is willing to explore new storytelling possibilities.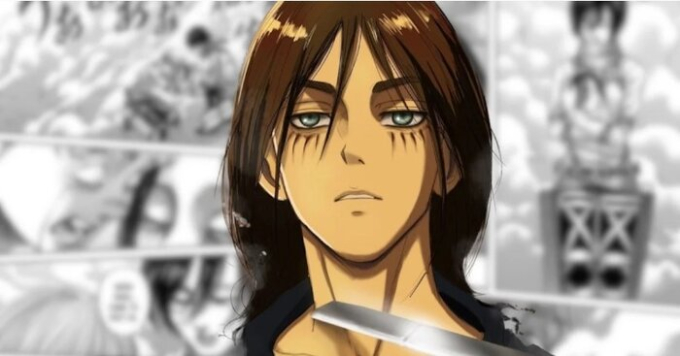 The ending of the Attack on Titan anime will be different from the manga version
After the announcement that the ending of the Attack on Titan anime would have different scenes from the manga, fans were divided into two camps. There are many people who are eager to see these changes, seeing them as a second chance for a more satisfying ending. However, there is also a group that questions whether such changes are necessary, or whether they could somehow "ruin" Isayama's original vision.
While we don't know what those specific changes are, this announcement is enough to reignite debate among fans and raise expectations for the anime's ending. There are a number of possibilities open: from small changes that improve the story's cohesion to radical changes that lead to a completely different outcome.
Regardless, it's clear that Attack on Titan continues to be a work that awakens passion, debate and, above all, ongoing interest in its complex universe and memorable characters. Only time will tell if these changes will be well received or if they will further divide the fanbase.
Ultimately, what cannot be denied is that for better or worse, "Attack on Titan" has marked its place in anime and manga history. The ending of the work will be an unacceptable event, no matter which version you prefer.