At the end of the first leg of the 2023 Winter Team, Saigon Phantom demonstrated its destructive power and unbeaten winning streak.
"Arrogance" can be considered the current spirit of Saigon Phantom fans. Because since breaking the title curse in the international arena with the APL championship trophy, the "Ghosts of Saigon" have almost "outed" all of their opponents. This form is most clearly shown in the half of the Winter 2023 football team that just took place. Through a series of unbeaten matches, SGP leveled all the opposing teams with a score of 3-0, with only V Gaming being the exception, causing a bit of difficulty at 3-2.
Analyzing the victories more closely, this team's top 1 index is also really impressive. Accordingly, 277 is the highest total number of kills, an average of 0.75 kills/minute. In particular, the winning rate is up to 91.30%.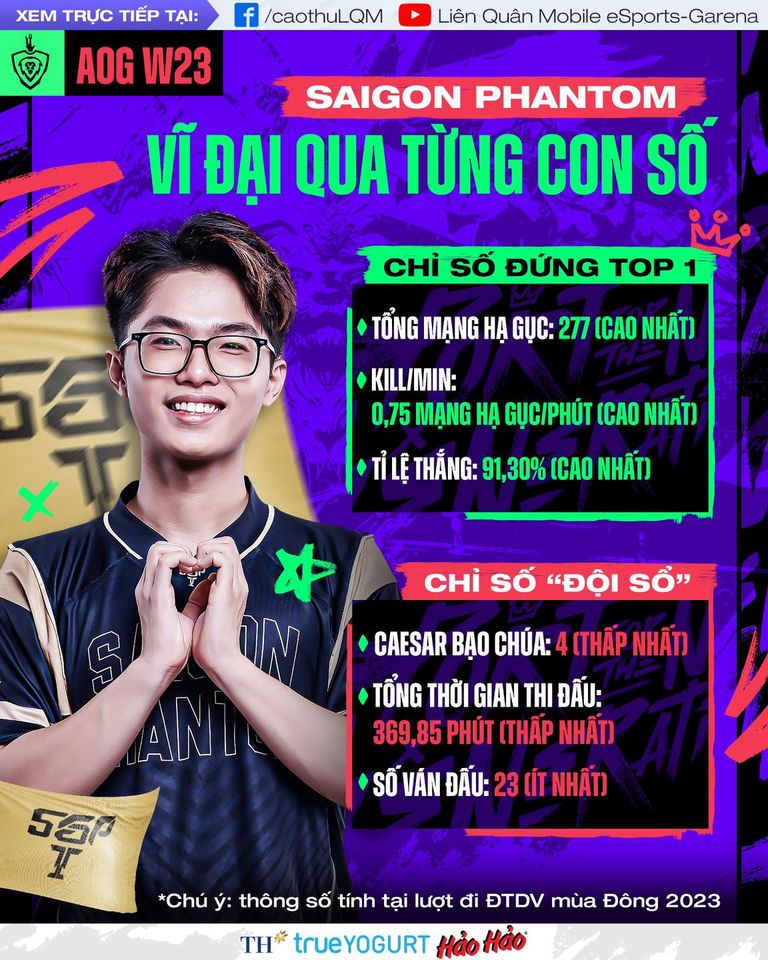 Also according to statistics from the tournament, the MVP of the first leg of the Group stage was named SGP.Fish. This is a name that is not unexpected. He had absolutely sublime matches, and was even fondly called by fans with the nickname "The Almighty Wizard of Saigon Phantom". Surely, with the Dirak card, Fish continuously pushed Elsu to the wall and built the Tu Quang Block to block the Evil God wave, "carrying the team" perfectly, leaving a strong impression.
With parameters of 91.30% win rate, 56 kills and MVP score of 8.98 Fish is the best mid laner at the moment.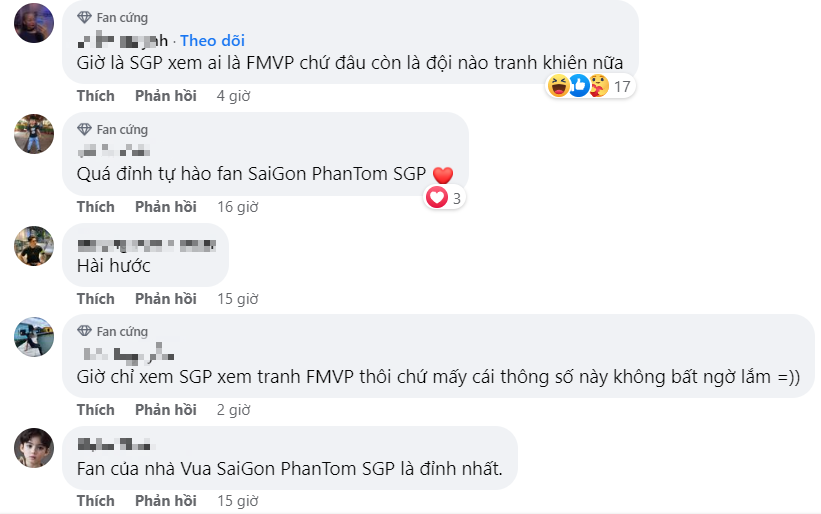 This satisfactory result makes SGP fans confident that their team will continue to sweep the second half of the tournament with more quality victories.