For many League of Legends gamers, Aram mode is a great initiative of Riot. Because the high competition, optimal timing and fun nature of this map easily attracts even the most demanding players. Thanks to Aram, Riot fans have invented many interesting ideas, making a strong impression in the community. For example, the gamer below designed a separate website to help League players practice their ability to predict and analyze matches.

International gamers create their own website to support the League of Legends community.
From the idea of ​​wanting to improve his personal experience, he racked his brains and created Aramguessr – a special website that helps players predict the results of matches. Most gamers often think that Aram is a fun, predictable mode and does not bring too much value like important ranking matches. However, if you do not have the right squad, victory is very difficult to happen.
Therefore, Aramguessr will compile data of historical Aram games. By looking at the lineup, players will have to guess which side is the winner without any other supporting information. Candidates who possess a keen eye can reach the top 25 on the rankings to receive honors from the international community.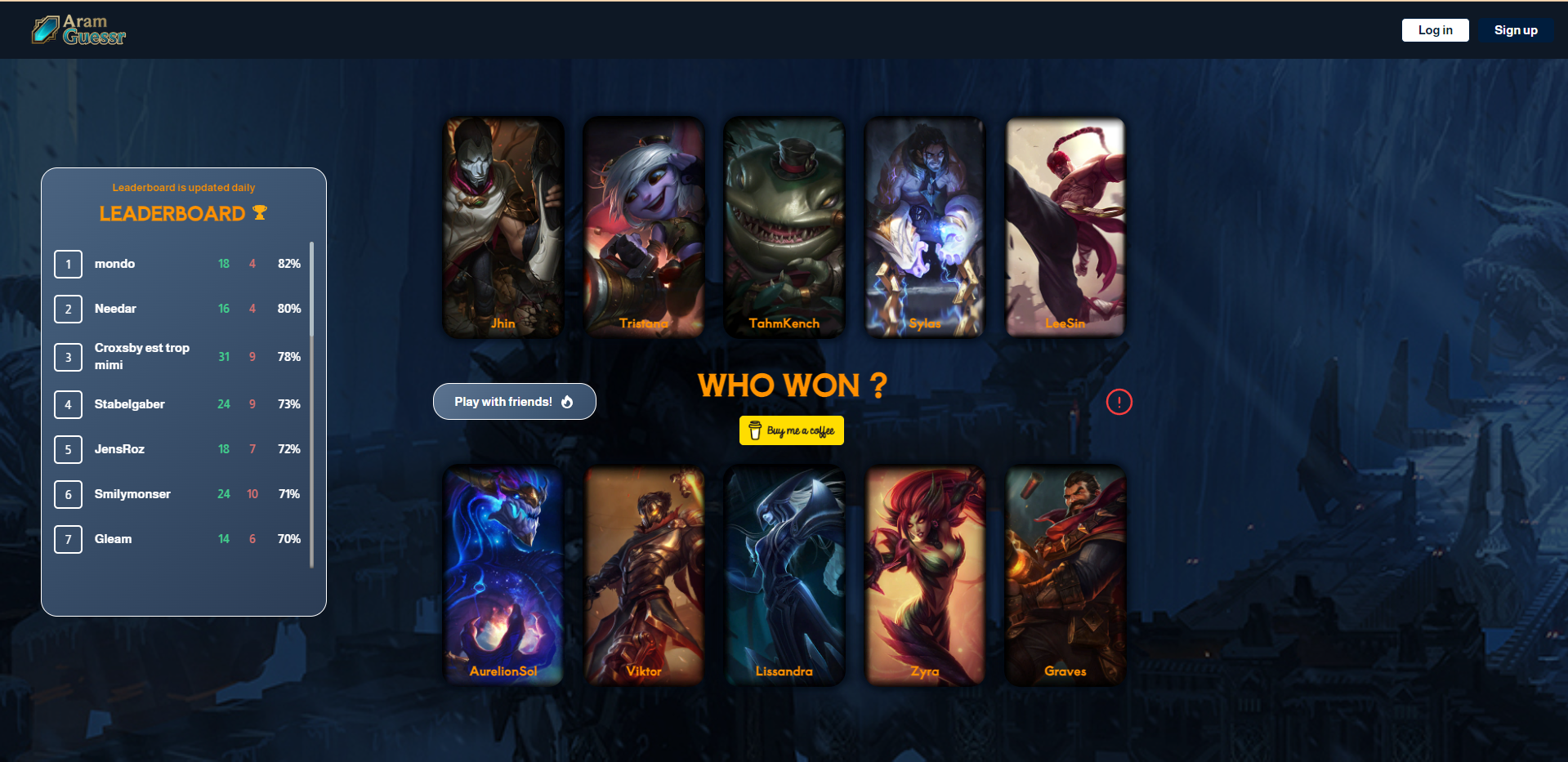 Aramguessr players can use "coach" thinking to predict the winning lineup.
As soon as it was launched, his website crashed 5 times because of the overload of players. Not only receiving enthusiastic support, the game community also continuously gives feedback for the main character to improve and maintain this feature long term. It can be affirmed that Aramnguessr has hit the right "itch" and has been recognized by the audience for its usefulness since its first launch.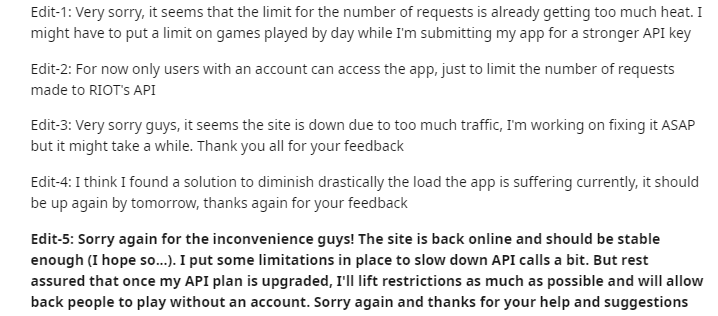 Aramnguessr crashed 5 times due to too many visitors.
After much hesitation, the owner of the post decided to "reduce" the number of players by "forcing" account registration for the website. However, the number of supporters is still overloaded, making him "panic" at the present time.