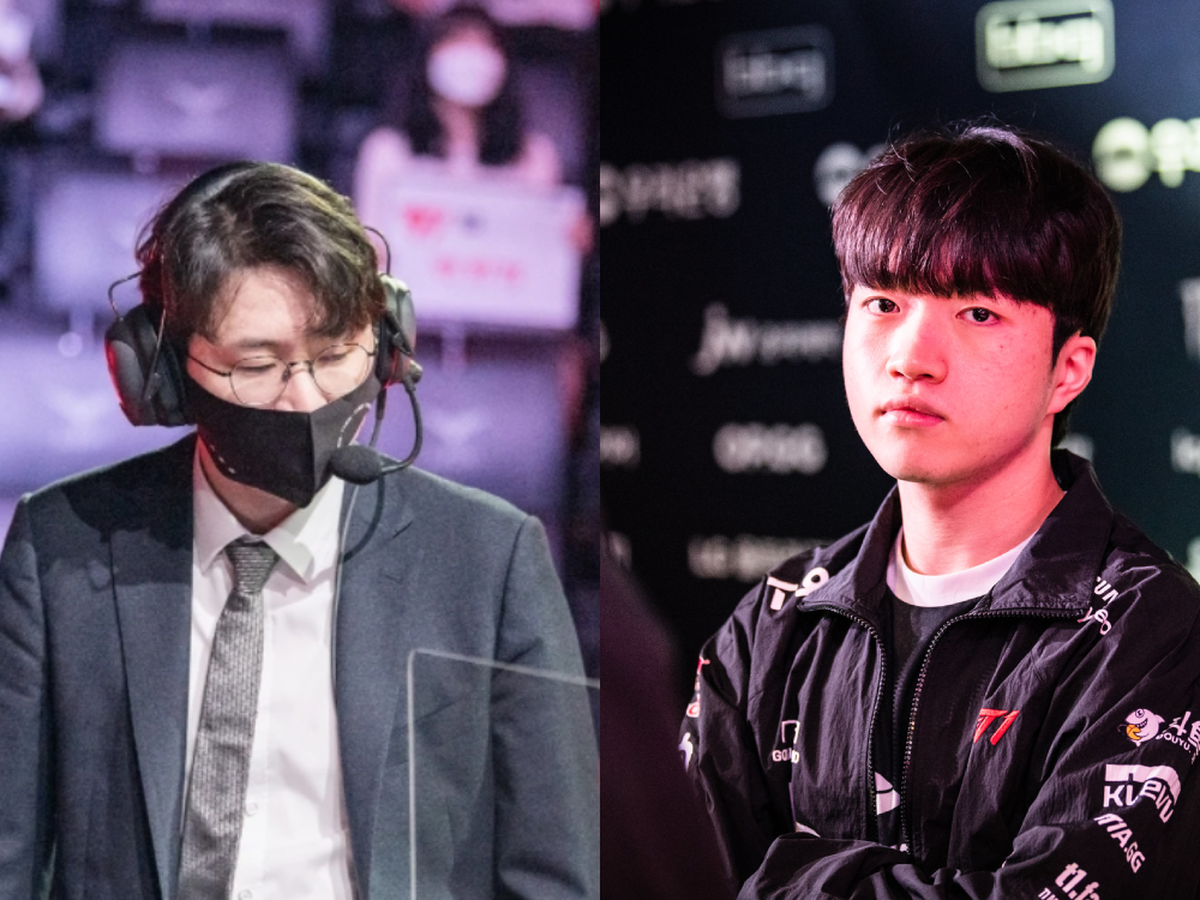 On the match day of March 16 (Vietnam time) in the last week of the LCK Spring 2023 group stage, T1 defeated Dplus KIA with a total score of 2-0. Thus, both of the brightest candidates for the 2023 LCK Spring Championship, Gen.G Esports and DK, both lost to T1 in both first and second legs of the group stage. Not only affirming the level of the top team in the Korean LoL village of kimchi, T1 also shows that they are really difficult to be caught at the moment.
DK was also defeated by T1 in both the first and second legs – source: LoL Esports
Notably, in the match against DK, Support Keria continued to have an outstanding performance. This Support also got himself 1 POG (player of the match) and continues to lead the POG list of the LCK Spring 2023 group stage. As of now, it is almost certain that Keria will be the best player. group stage when he had 1200 POG points, 200 points more than his own teammate Oner ranked behind.
Keria is leading the POG list of the LCK Spring Split 2023 – source: LoL Esports
Keria's peak performance so far is an important factor to help T1 sublimate. In particular, this player has a large pool of champions that helps the home team's playstyle also vary. And in a recent interview, Keria herself emphasized the influence that former T1 coach Daeny has brought to his career.
Keria emphasizes the importance of Coach Daeny to his play – source: Inven Korea
Specifically, when asked by female reporter Ashley Kang to share T1's approach to perfection, Keria said: "Back in 2020, Damwon Gaming was the team with the perfect play that you mentioned. All DWG players have the utmost respect for Coach Daeny.So after the 2020 season ended, I wanted to be coached by Coach Daeny so I joined T1. I learned about the varied gameplay and how to move. Up to now, I have applied the lessons of Coach Daeny, combined with what I have learned on my own."
It is thanks to Coach Daeny that T1 owns Keria – source: YouTube Korizon
Coach Daeny was not popular with many T1 fans when he had a really unsuccessful time at the team, had many player rotation policies and especially pushed Faker to the bench. However, there is an undeniable fact: Keria is one of the rare names that are almost untouchable under coach Daeny. And with what this Support shared, T1 fans have to secretly thank Coach Daeny for helping them bring back one of the best Supporters in League of Legends today.