The Arena of Fame (DTDV) Spring 2023 has been a sad season for Team Flash players and fans. From a "big man" Lien Quan, for the first time in history, this team finished the tournament in 8th place, officially having to play in the promotion round.
Here, it is not too difficult for the Orange Lightning to dominate the game, eliminating the opponents in turn, thereby winning the promotion round championship with a prize of 70 million VND. This achievement also helps them get a ticket to play at the "roof" of DTDV next season.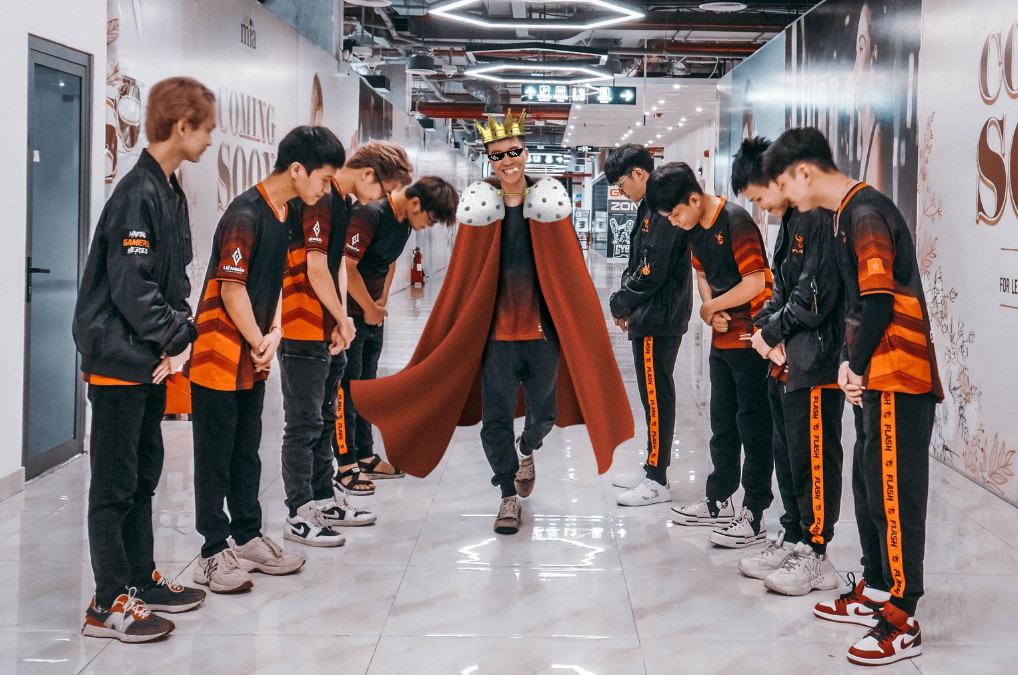 Before the new journey, "old man" Xuan Bach couldn't help but be touched: "Thank you to all of you for cheering in the past time. After series B, we will rest for a week and then return to practice. in order to be in the best condition when we come to DTDV. We will also try harder to achieve good results."
In this "go to return" journey, Team Flash has the addition of rookies Be Truc and DChua who have just been released in the promotion round. What these players have shown is considered to have great potential for development. In particular, Be Troc won 3 well-deserved MVP titles in the last final. However, the "prodigy" also humbly said that he will improve his psychology to fight in real combat, less trembling and more confident.
Now, Team Flash fans have a basis to hope, their team will soon have an impressive performance with the same attitude as in the Promotion Round this time. Let's look forward to the "comeback" of the Orange Lightning in the near future!