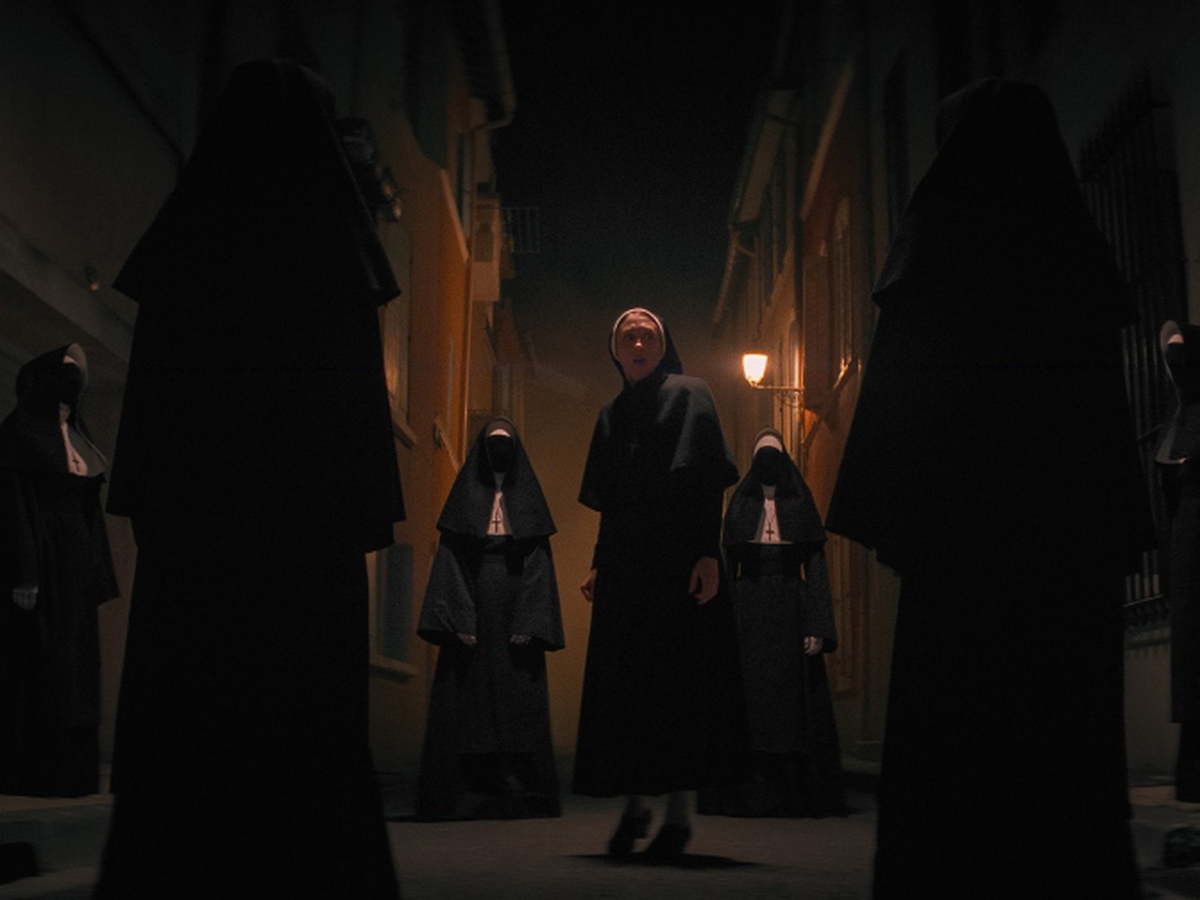 Set in France in 1956, with the mysterious death of a priest, a terrifying and haunting anecdote unfolds. The film continues to revolve around the main character – Sister Irene – played by Taissa Farmiga.
The new trailer of Devil Sister 2- The Nun II takes the audience to a monastery, where little girls are playing happily with each other. However, a little girl notices a strange behavior in a man. Is there some mysterious force affecting the people here?
Sister Irene was then present at the convent and talked to her about the events. The little girl recounted a game where 5 girls played together, and the youngest had to look into a secret room behind a small opening. According to the girl, what she saw here was a nun. Will Sister Irene realize, this is the ghost of nun Valak who had a "survival" fight with her not long ago?
As a sequel to the 2019 story of "The Nun", the film promises to continue to reveal to the audience new aspects behind the story of the nun ghost that once spread so many obsessions. The gloomy, horror atmosphere that is the strong point of the films of the "The Conjuring" franchise will continue to be shown in "The Nun II". This makes the title film about nun Valak promises to become the most outstanding horror work in the second half of this year.
The new film is directed by "The Conjuring: The Devil Made Me Do It" director Michael Chaves, and written by Goldberg & Richard Naing and "Meg3n" and "Malignant" Akela Cooper. Besides Taissa Farmiga, Bonnie Aarons – the actress who played Valak in both "The Conjuring 2" and "The Nun" as well as actor Jonas Bloquet will return in the sequel. The film adds Storm Reid – a young actress known for "The Suicide Squad".