JVevermind (Tran Duc Viet) – The once popular Vlogger on YouTube Vietnam returned to the social network with a familiar humorous and satirical style on May 15. After many years of stopping producing new content, giving up the vlog array, JV still achieved a certain effect when he returned, many viewers mentioned him, confirming the "quality" of the first vlogger.
10 years ago, JVevermind with many names such as Toan Shinoda, Lam Viet Anh, An Nguy, Huyme, He Always Smile … flourished the vlog trend in Vietnam, YouTube channels were born. Most of these famous vloggers are international students with bold, modern ways of thinking.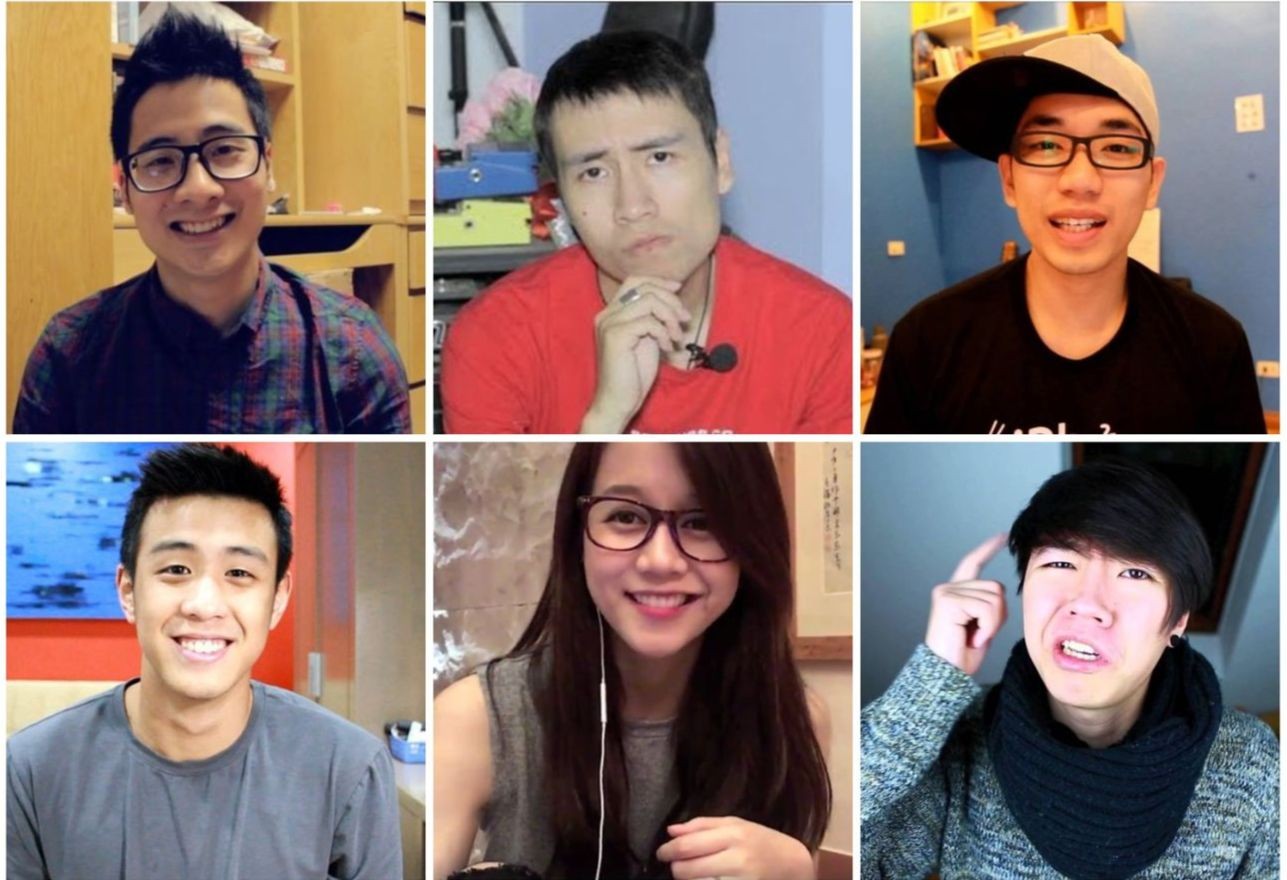 The first Vietnamese Vloggers.
The Golden Age of Vietnamese Vloggers
The person who fired the first shot for this movement was vlogger Nguyen Le Hung with the YouTube channel Duhocsinhmy with the vlog "You think you're good at English?". In the vlog, Duhocsinhmy touched on many sensitive issues, including the statement that "all Amsterdam learners think they are good at English".
Dissatisfied with the above opinion, JVevermind released a video in response, "breaking" the argument of the guy from Hanoi – Amsterdam High School for the Gifted when titled "Re: Duhocsinhmy – flirting + asking for money = good at English" . The two sides have "zero tolerance" battles, and fans of the two vloggers have not stopped attacking and teasing each other for two years. From here, the vlog movement opened, welcoming many interesting names.
The period from 2012 to 2013 is probably the time when the vlog market is the most vibrant and bustling, the time when JVevermind, An Nguy, Huyme, Toan Shinoda … capture the attention of young people with vlogs with direct angles. , bring stories about life, social issues … discuss, share through personal lenses.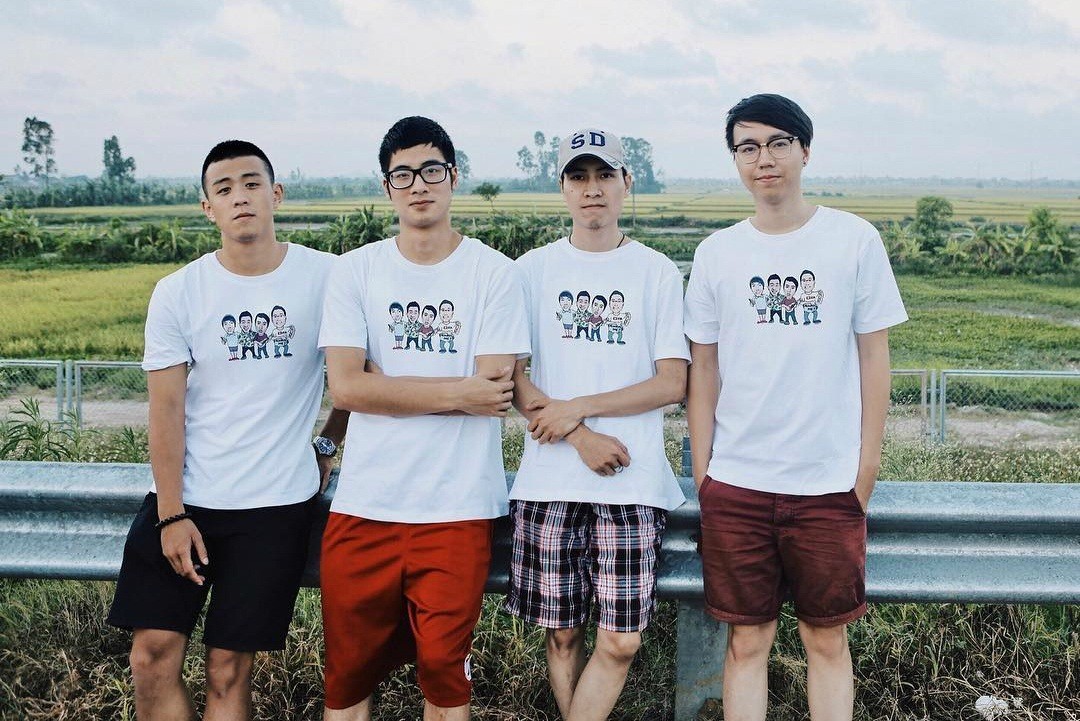 JVevermind has a way of presenting student-friendly content, evoking age-old problems but still having problems such as school violence, mouth-checking, and K-pop fanatics. Male vlogger gives color to his videos by impersonating many characters to illustrate situations. Humorous and charming way of speaking is his big plus, sometimes interjecting rude swear words but still at an acceptable level. This is also the formula that Huyme, An Nguy… aim for.
The recipe of these content creators is partly influenced by famous foreign vloggers, typically Ryan Higa on nigahiga channel, HolaSoyGerman, Jenna Marbles…
Unlike JV, Toan Shinoda is someone who is willing to change the form of expression through vlogs with diverse content, referring to social issues to the lifestyle of young people. The former vlogger's witty newsletter series was also well received. His beauty is turning seemingly serious issues into moments of relaxation and contemplation. Unfortunately, Toan Shinoda passed away in 2014 due to chronic respiratory failure.
Recession – Why should it be?
Toan Shinoda's departure brought a low note for Vietnamese vloggers at that time. Another big reason is that when the idea is gradually exhausted, no one has a new direction, making the topics vicious, fading in the audience's "taste".
Two months, five months, one year, the milestones netizens "look" because they never see any new videos from Huyme, JV or An Nguy's YouTube channels… Actively working, releasing videos with a thick frequency Especially in a flourishing period is also somewhat discouraging for content creators because of the difficulty in finding ways to retain the audience.
Others focus on quantity over quality and forget about content. The lack of refinement, no longer means to convey the message, even copying each other makes viewers no longer interested in following.
Having a certain identity, the first generation vloggers are more mature, have their own orientation to develop themselves. The production of vlogs gradually thinned out and sank into oblivion, entering a period of decline. As an insider, Huyme admits it's normal for vlogs to become pale and receding. Every trend has this situation.
In order to keep the YouTube channel empty for a long time, netizens no longer mention the vlogs of JV and An Nguy, instead they follow new trends such as covers of hot songs, ducks turned swans, short videos, etc. session occupying the first place on social networks of Vietnamese youth.
Vicious when positioning yourself
Trying out in a new role, former vloggers make many people curious about their abilities. JV goes on to produce short films, act, and manage a media company. In 2015, Huyme decided to move forward, encroaching on cinema. Some of the 9X movies featured, such as Super Thief, Shot, My Girlfriend Is The Boss, Brother Teacher Star, but did not make any bold impressions.
In the same direction, An Nguy had a big screen role in Waiting for You to Come Tomorrow, Uncle Oi, Don't Marry My Mother, besides she also participated in a reality TV show. However, An Nguy's showbiz path was involved in the market when she announced "real love film" with her co-star Kieu Minh Tuan, the public considered this a "dirty" PR trick, demanding a boycott. The female vlogger then had to apologize.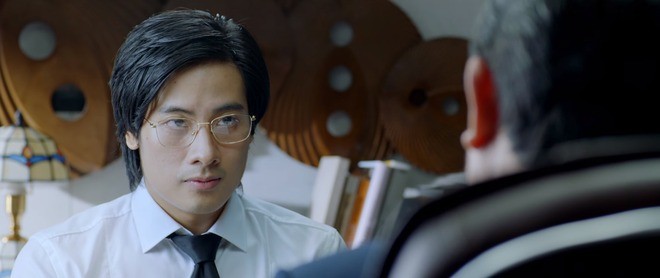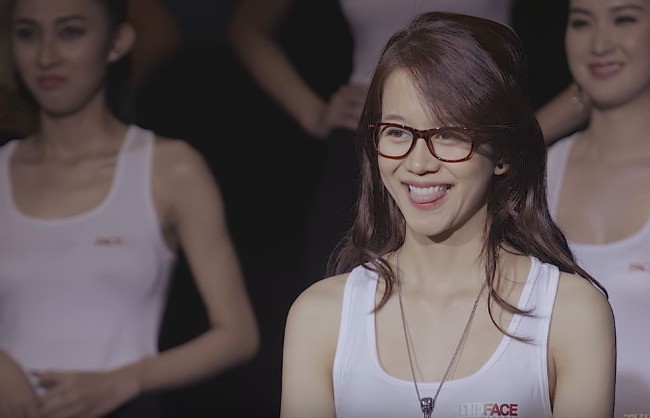 The first generation of Vloggers did not have many imprints when they entered the cinema.
The cinematic fork was not really successful leaving them in a state of limbo, unclear. Huyme said that he decided to pursue and spend time in the cinema a bit hastily because he wanted people to recognize him as an actor rather than a Vlogger going to act. He chose to stop doing YouTube to focus only on acting.
After a few years of holding that thought, he was confused, found himself stagnating and no longer participating in any film projects. "As an actor, I haven't had the desired success. With YouTuber, I'm in the past" – he shared.
Up to this point, JV is tight-lipped in his private life, he is gradually returning to social networks, repositioning his name through vlogs. The first generation of vloggers each have their own direction.
They still share their personal lives through videos and social networks, but they don't keep "warm" like before because they already have a more professional and methodical generation of Vlogger F2, or the trend of short videos is dominant. fast worldwide.