Many fans have compared Faker to the "Lione Messi of League of Legends", even asking him what he thinks about this comparison.
After the historic final against Chinese Taipei, Faker and his teammates won the League of Legends gold medal for Korean sports. Not only that, this is also an important achievement that helps Faker be exempted from Korean military service, allowing him to compete longer and realize his long-standing dream.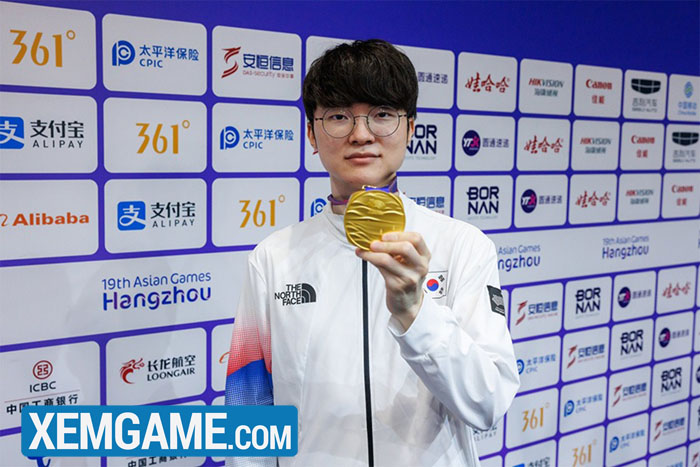 After the final victory and the gold medal in hand, Faker was asked about fans often comparing him to one of the best soccer players of all time, Lionel Messi.
When being praised like this, Faker still responded quite humbly as follows:
"Many people compare me to Messi because of my achievements in League of Legends up to now, I'm very grateful for that. Messi is an accomplished player who deserves respect. I must say I feel proud to be compared to him. It will motivate me to practice harder to achieve more achievements in the future.
Both have one thing in common: they are the best in their field, and the perseverance and efforts of Messi and Faker have created inspiration for many different generations of gamers and players. So comparing these two people seems quite similar.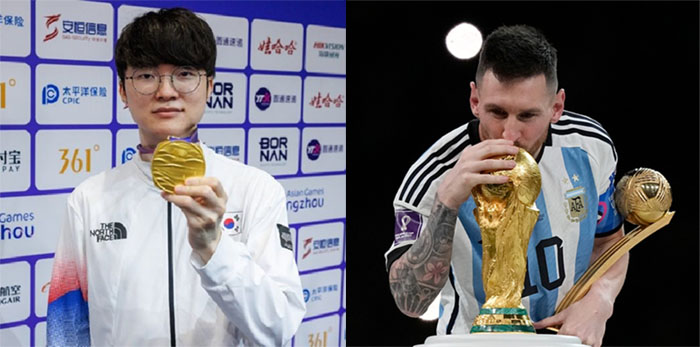 One of the achievements that Faker is aiming for will definitely be his 4th World Championship this year. Worlds 2023 will begin the group stage on October 19, but whether successful or forced to stop at this year's Worlds, GOAT's position in the League of Legends industry cannot be in the hands of anyone other than Faker.
SAME CATEGORY
Korean fans criticize Chovy for not meeting expectations at ASIAD 19, fearing Gen.G will not…
BTS fans are upset when Faker and Korean League of Legends players can be selected…
Before "Doublelift retired", Gunner Prince had to say goodbye to FlyQ…
League of Legends: Coach Archie reveals a hidden corner of the "Korean acc" trading line, involving…
Spam the Mage Da Chu reroll squad immediately after TFT 13.19B
Without Worlds 2023, Ruler has achieved achievements that Faker may never have…
Faker, Keria, Ruler, Chovy, Zeus and Kanavi just won the ASIAD 19 gold medal for…
Riot accidentally "littered" ARAM, destroying the "last stronghold" of…
Coach Archie revealed the story of buying and selling Korean rank accounts, possibly accidentally…