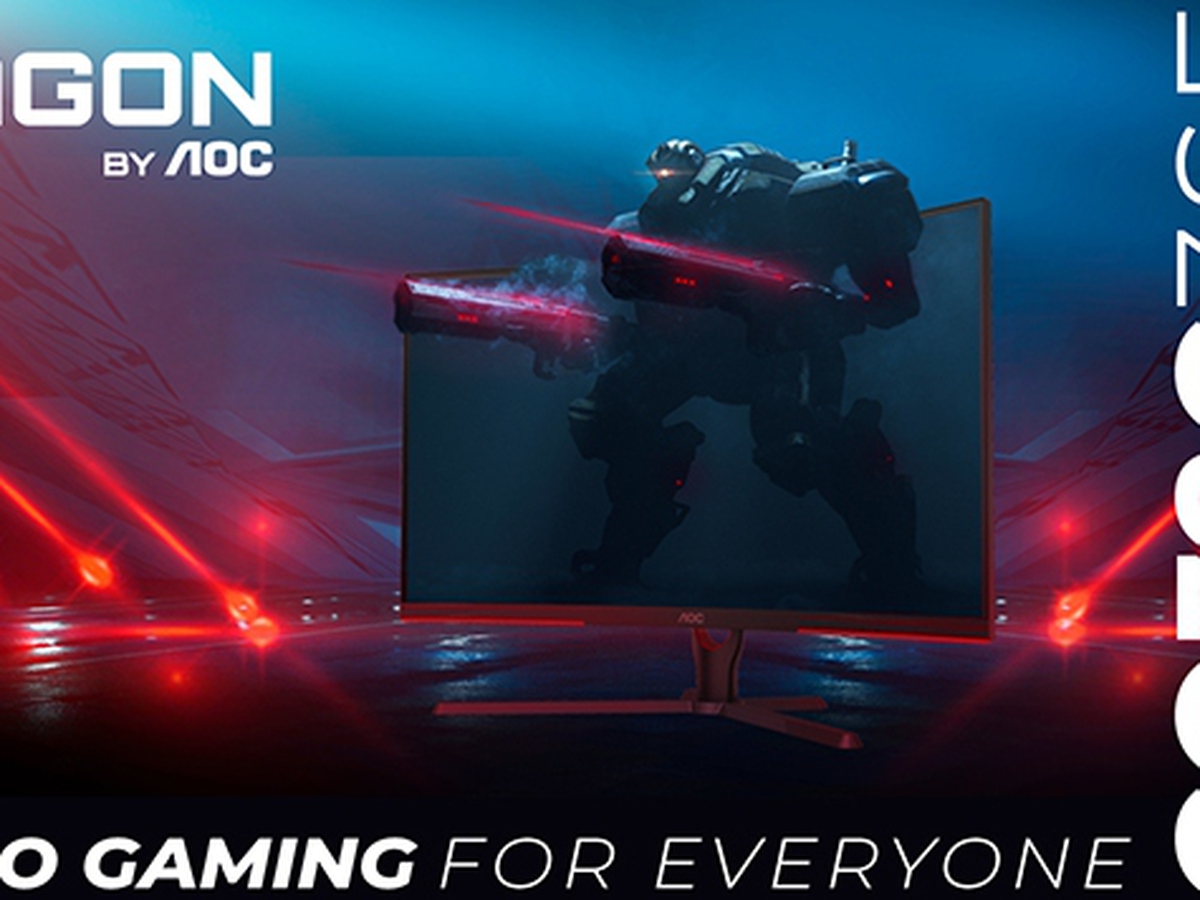 Screen model for entertainment and e-sports
GAMING AOC Monitor CQ32G3SE QHD 31.5 INCH 1ms 165HZ
Break down barriers that limit your casual gaming experience
The CQ32G3SE gaming monitor is equipped with AMD FreeSync Premium technology by AOC, which synchronizes the processing speed of the video card and monitor, making screen tearing or stuttering completely eliminated. Accompanying it is the 1000R curved screen design (by the curvature of the human eye) that brings a fully embraced experience when putting the user in the center of all the action, feeling the most authentic thanks to the Quad HD resolution (2560×1440). Enhance the visibility of details.
AOC CQ32G3SE owns a scan frequency of 165 Hz and an extremely fast response time of only 1ms (MPRT). Surely you will not be disappointed when this product goes beyond conventional monitors thanks to the HDR 10 mode that enhances the picture, now users can enjoy a wide range of impressive images, high-end color ranges. standard tone and colors are rich with contrast and brightness extremely pleasing to the eye.
In addition, the most outstanding feature is that the user's field of view will be wider and clearer thanks to this borderless three-sided design, providing an impressive working angle with three "barrier-breaking" criteria: wider, more seamless, full of charm mixed with elegance.
Rest assured that your eyes will be protected by AOC at the safest level when equipped with Flicker-Free technology to help minimize the screen flickering causing eye fatigue, free to work or play with movies at the weekend from all angles where the colors are still right and the eyes are still well cared for and protected!
This will be an extremely suitable choice for customers who need to buy a gaming monitor product for entertainment and e-sports like this!
Some other specifications
For more information, visit the website: https://vn.aoc.com/