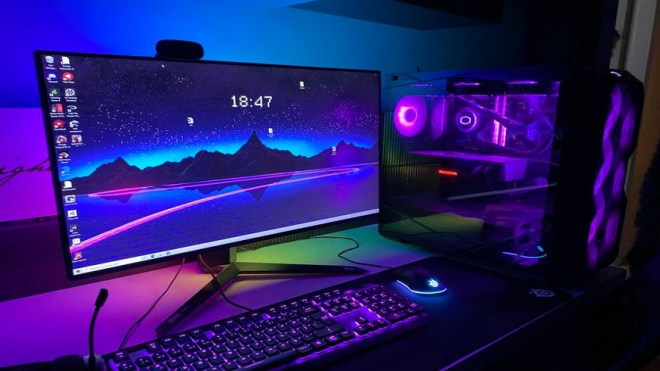 Using a computer costs electricity, of course, but how much it costs, not everyone knows. Many people often multiply the actual power of the source by the number of hours using the computer to calculate the power consumption of this electronic device.
However, in fact, this calculation is wrong because when choosing a power source for a PC, we must choose a power supply with a sustained capacity greater than the maximum capacity of the component. Another point to note is that even when the computer performs demanding tasks or plays games… the power supply rarely runs at full capacity.
Therefore, when calculating the power consumption of a computer, people often calculate the energy-consuming components separately, and then sum them up. With a typical gaming PC, the amount of power will mainly be consumed by the CPU, video card, cooling system (air, water) and screen.
Below is a table of the average power consumption results of the configurations measured by PC Gamer magazine under real conditions.
Popular configuration (Core i3/Ryzen 3, GTX 1650): Average power 150W
Mid-range configuration (Core i5/Ryzen 5, RTX 2060): Average power 250W
High-end configuration (Core i7/Ryzen 7, RTX 3080): Average power 350W
Super configuration (Core i9/7900X, RTX 4080): Average power 700W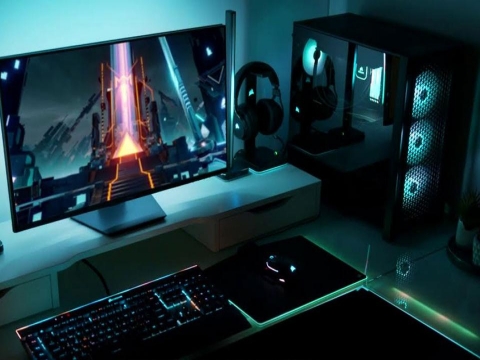 Given the average capacity of each configuration, to calculate the electricity consumed by the computer each month, we can use the simple formula below:
Electricity bill = (Average capacity) x (hours of use in a day) x (number of days in a month) x electricity price.
Specific example with a computer with mid-range configuration, Core i5 non-K and GPU RTX-2060, used 5 hours a day, for 30 days. So the amount of electricity this PC system consumes in 1 month is:
250 x 5 x 30 = 37500W = 37.5kW
We will take the electricity price at 2000 VND/kW. Then, the amount of electricity that the computer consumes in 1 month is:
2000 x 37.5 = 75000 VND
Applying the above example to other configurations, we will have the following results:
Popular configuration: 45,000 VND/month
High-end configuration: 105,000 VND/month
Super configuration: 225,000 VND/month
The above calculation is just an example for your reference. In fact, the power consumption of the computer will vary from case to case. For example, if you only use your computer to surf the web, watch movies lightly, the power consumption will be lower than if you play heavy games, run projects, do graphics…