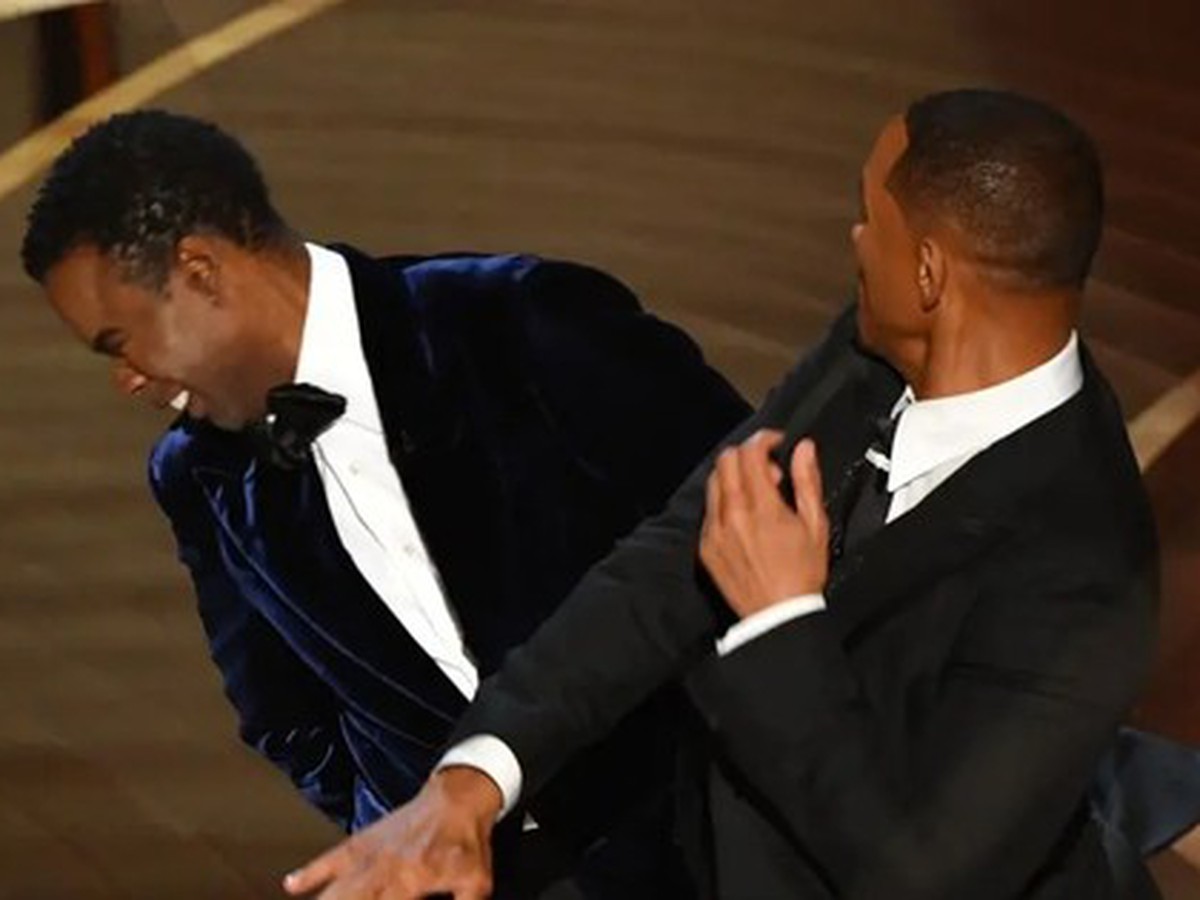 The world's largest film awards ceremony Oscar is about to return in mid-March. This is also the time to mark the one-year anniversary of Will Smith's shock to the world when he stepped on stage and delivered a slap in the face to the presenter. to Chris Rock for making fun of Jada Pinkett Smith's illness. Going on for a few brief minutes, the slap eclipsed the top event entirely.
The slap overshadowed the Oscar 2022. Photo: Getty Images.
For that reason, in the press conference on March 8, the program's creative team revealed how to solve the problem in 2022, avoiding repeating the unfortunate situation in the 95th awards ceremony.
"We admit the mistake, then we move on. We don't want this year to be influenced by last year. We're definitely doing that and will deal with it in a fun way," said executive producer Molly McNearney.
The Academy of Motion Picture Arts and Sciences has confirmed that it has a crisis team in "standby mode" to prevent unexpected surprises.
"We have a whole crisis team – something we have never had before – and a lot of planning is done. We have foreseen many scenarios. So we're hoping to be ready for anything we might not be able to predict right now. We are planning in case that happens," Kramer emphasized.
For his part, 2023 host Jimmy Kimmel vows to "beat" anyone who tries to create violence under his supervision.
Will Smith also could not cause a stir because he was banned from appearing at the Oscars for 10 years. Normally, the winner of the previous year's Best Actor award will return to present this year's Best Actress award. However, as the owner of the Oscar statuette thanks to his role in King Richard missed this opportunity.
Will Smith was "banned" from the Oscars for 10 years. Photo: Getty Images.
Will Smith is hurt
After being slapped by Will Smith on the Oscar stage, Chris Rock has always avoided sharing the experience directly. However, in the latest Netflix special, Chris Rock: Selective Outrage, the comedian rekindled the controversy. Chris Rock spent 10 minutes in a monologue to scold his longtime old friend, even recalling Jada's affair scandal with 9X male singer August Alsina.
A source told Entertainment Tonight Will Smith knows about Chris Rock's stand-up comedy show and is of course not comfortable being the subject of satire.
"Will is embarrassed and hurt by what Chris has to say about him and his family on the special. He didn't watch it but someone told him what Chris said. Will apologizes to Chris and asks Chris to let it go," the source said.
In addition, according to insiders, Will and Jada both see comments about Chris's show. They are upset because Netflix lets the show air.
Chris Rock jokes about Will Smith in the special show. Photo: AP.
According to NY Post