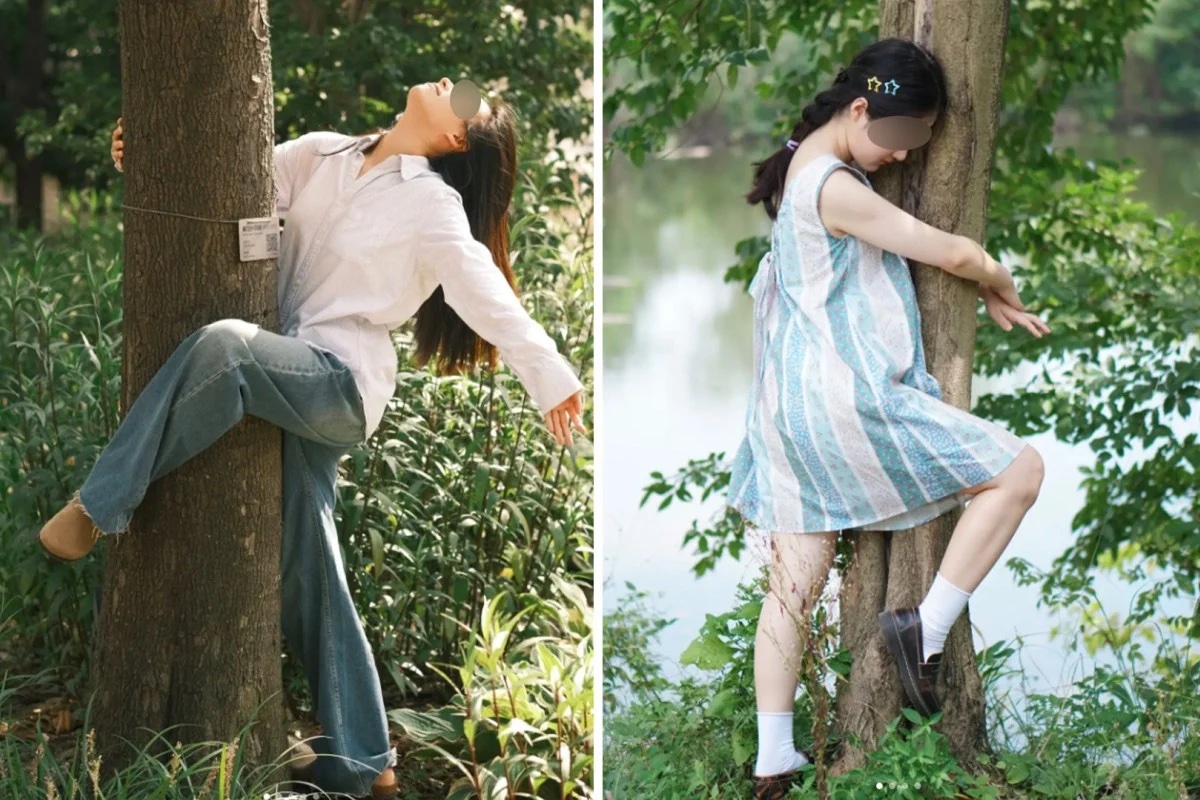 The "fever" of hugging trees to relieve stress and anxiety is spreading among young Chinese. Photo: SCMP/Xiaohongshu
According to the South China Morning Post, a discussion group about this strange relaxing activity on the Chinese website baidu.com attracted 10,000 members, sharing more than 50,000 posts about the experience of "contact" intimacy" with trees.
On the short video app Douyin, the video product about "tree therapy" has received 330,000 likes and 40,000 comments. On Xiaohongshu – another social networking platform, hundreds of people have shared their experiences of hugging trees and organizing tree-hugging activities to satisfy their passion.
As reported on Shanghai TV, supporters of the tree-hugging movement say that they simply need to choose a tree they like in a park or street to organize group hugs, which can last from a few minutes to several hours. hour.
Some people say they like hugging trees because it helps reduce anxiety and stress.
"Obviously I'm hugging the tree, but I feel like the tree is hugging me back," one person shared.
Another said: 'This is a very new type of relaxation for mental healing and many stressed young people secretly hug the big tree.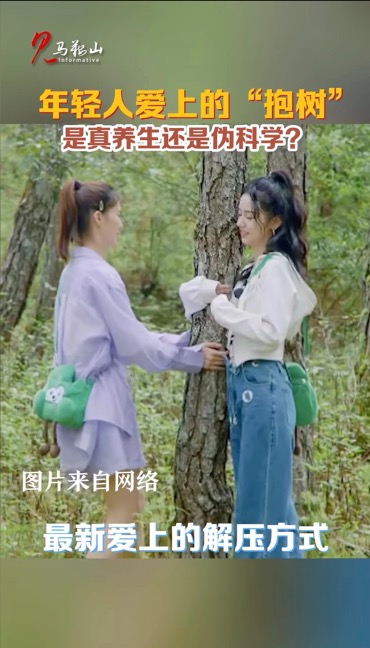 Traditional Chinese medicine experts say hugging trees can help increase "energy". Photo: Douyin
A woman who quit her job because of too much work pressure said hugging a tree helped her stabilize her mind.
"I immersed myself in hugging trees. It's like meditating. I feel so free and the world is so big. I also became braver," wrote the woman using the nickname Lvzi.
Another net user also told about her first time hugging a tree.
"When my whole body and face touched the tree trunk, a feeling of peace passed to my brain. Gradually, I had more energy and felt healed. Furthermore, the longer you hug a tree, the more attached you will become to it. It was magical," this woman said.
Shanghai TV reported that actresses such as Kim Than, Chu Ye and supermodel Ha Tue also have this strange passion and posted a series of photos hugging trees on social networks.
Girl hugging tree. Photo: Douyin
According to Li Xiaolin, a traditional Chinese medicine doctor in Beijing, hugging trees is not only beneficial for physical health, but also has a positive effect on mental health. In an interview with Life Times, this doctor said people can get energy by hugging trees.
Tips on how to properly hug trees are being widely spread on Chinese social networks. A social media user in Shanghai with the nickname Sky, who claims to be a psychotherapist, said people should choose trees that are 10 years old or older and refrain from hugging trees on sunny days.
"First you should feel grateful to the tree. While hugging it, you should say to yourself: 'Thank you and I love you'. Then you can vent your deepest thoughts on the tree," she said. Also, do not hold the tree in the dark to avoid encountering pests and avoid stormy days due to possible lightning strikes.
In May, a Shanghai woman – known as a leader of the stress-relieving tree-hugging movement – described the experience as "wonderful". She claimed that after hugging the 1,000-year-old tree, the ringing in her ears miraculously disappeared.