The Tactics Arena APAC qualifier is taking place with surprising results. The top players are still constantly proving themselves, displaying impressive control and maintaining a high level of achievement. However, not everyone is lucky and the sudden disqualification of Em Che DTCL is a prime example. Despite being one of the gamers who received a lot of love, fate arranged for him to "have a ticket to be a caster" this season.

Em Che officially stopped at 174th place of the TFT APAC Circuit 2023 qualifying round
Although he always had a top performance, it was quite bad for Em Che when on the second day of competition, the god of luck "rejected" the guy in all 4 games. Choosing to trust the battle of Thien Xa/Targon in all 3 games, but no matter how hard he tried, the unlucky general Aphelios still did not give Em Che the opportunity to remove the gauze. Meanwhile, FANBOYEMCHE had a very hot competition day. It seems that to comfort the idol, this guy even entered the top 10 best players, helping Em Che to "blow his face" with the fans.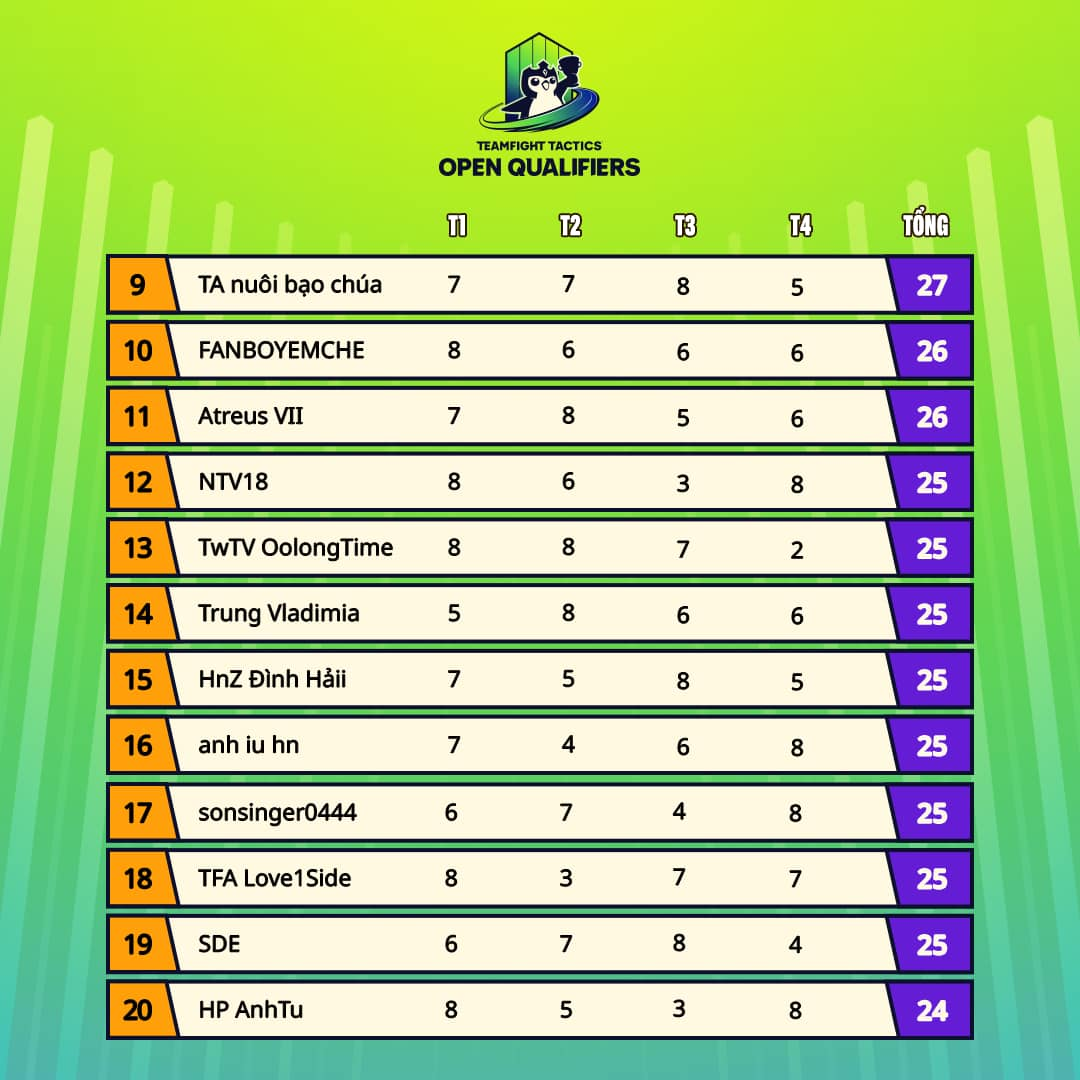 FANBOYEMCHE had a very hot day with 26 points in the end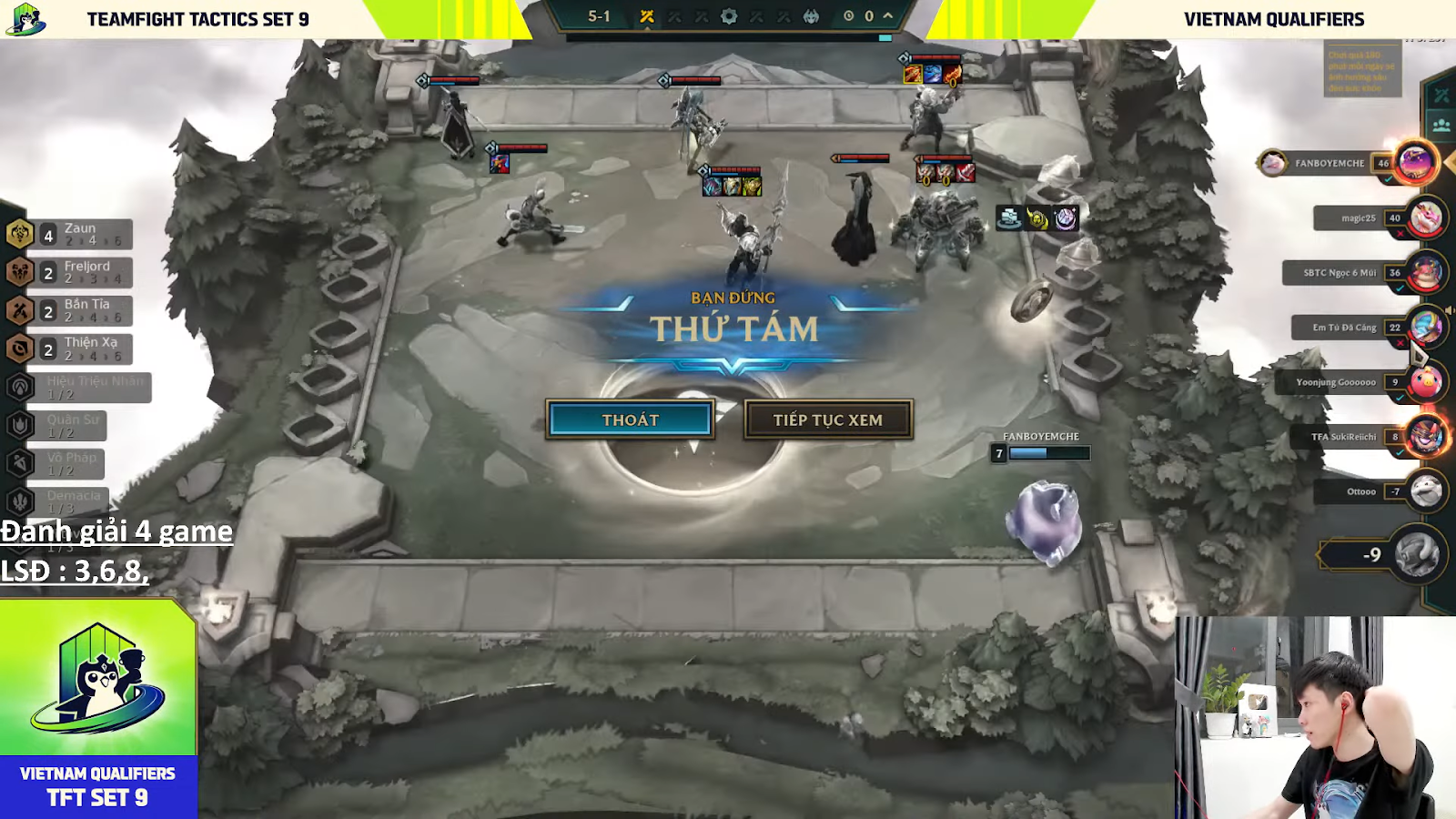 Meanwhile, Em Che can only feel regretful
Very quickly, the story of Em Che's defeat caused a stir in the online community. Despite having to stop early, Em Che's positive and progressive attitude made fans feel sympathetic. Many fans think that Em Che has given all her strength to FANBOYEMCHE to shine on her behalf. Many others joked that it was because Em Che was grateful to her close friend VTT that the two were quickly "reunited".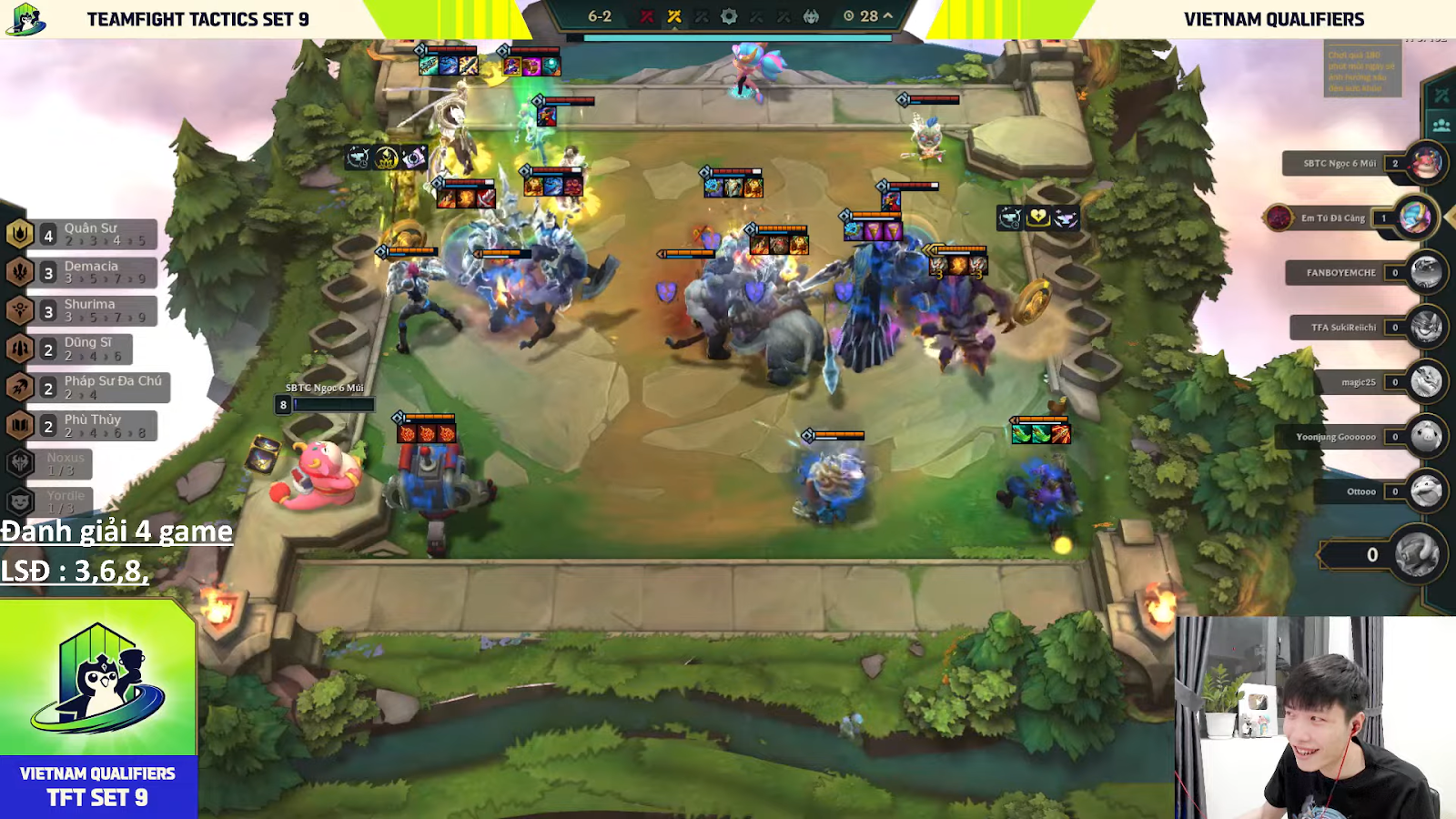 The C- and T-factor close friends quickly called each other to "see" each other right on Livestream
Despite having to say goodbye, Em Che will definitely still have a "Caster" position to accompany fans until the end of the tournament. Currently, the game is still going on extremely fierce when potential factors gradually appear and assert strength. All the latest developments of the TFT APAC Circuit 2023 qualifiers will continue to be updated in the upcoming articles.