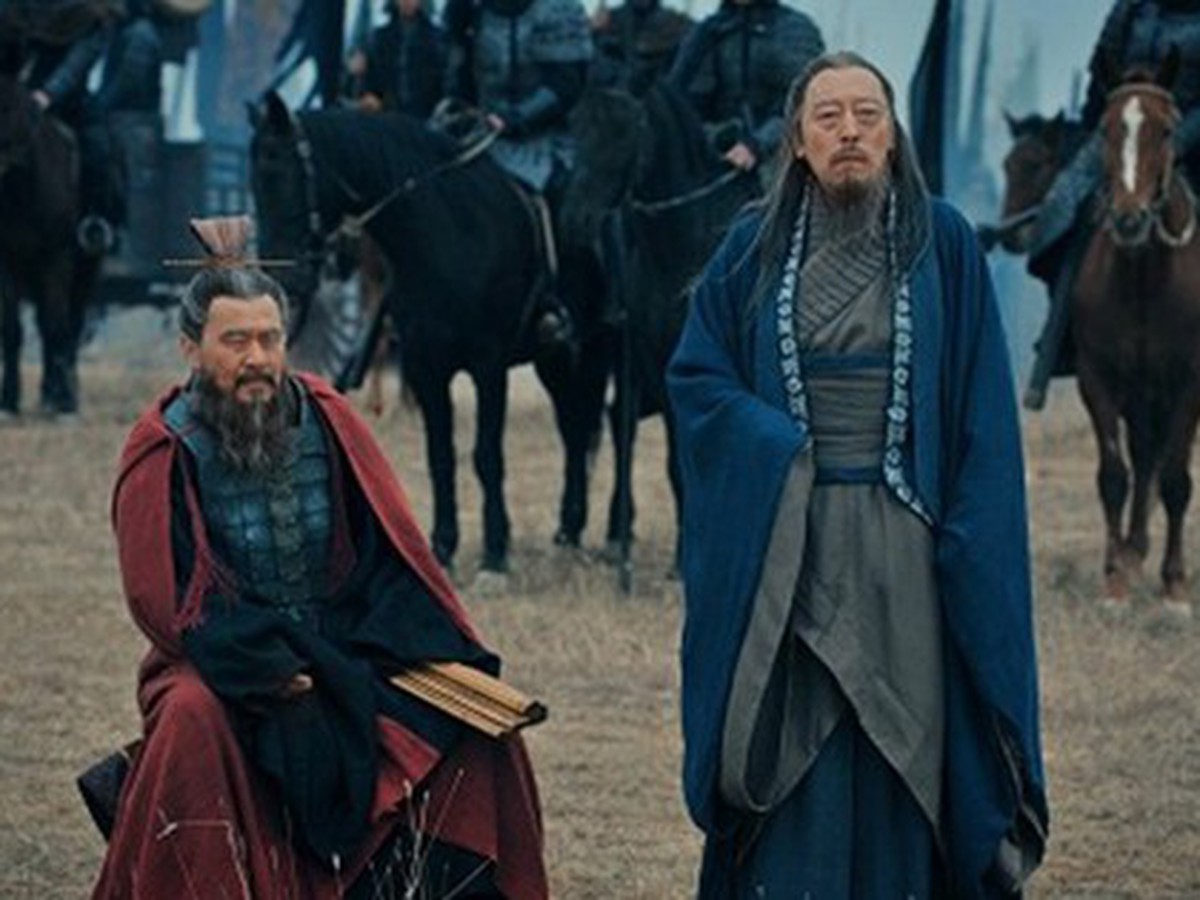 Cao Cao, Liu Bei, and Sun Quan fought for the world all their lives, but in the end, all the people had to fall into the hands of the Sima Y family.
Among the famous figures in the Three Kingdoms period, Sima Yi was once considered by many as the "final victor" of this era. Because, he was the one who laid the foundation to help his family take over the Cao Wei government and unify the Three Kingdoms.
It can be said that talent, ambition and the ability to hide are the outstanding characteristics that make a person like Sima Trong Dat (Sima Yi's self-titled) successful.
However, because of that, the head of Cao Wei, Cao Cao, was very wary of this character early on. He even repeatedly warned his successor to be especially wary of Sima Yi.
The secret to Sima Y, even though Cao Cao is suspicious, but still can quietly create success lies in the following three life-changing sayings:
1. A wise bird not only chooses where to sit, but also knows when to sacrifice
Cao Cao is famous as the person who "I would rather I help the whole world, but never let the world subdue me". Therefore, for those who cannot be used or have doubts, Cao Cao does not hesitate to kill, but does not give the opponent the opportunity to harm himself. Therefore, as a mandarin under Cao Cao, Sima Yi must deeply understand the morality of hiding talent and keeping himself.
Right from the first time, when Cao Cao sent someone to come, Sima Yi did not regret pretending to be sick to refuse all invitations. Cao Cao did not believe this reason, at midnight sent someone to sneak into his house to check. Knowing that, Sima Yi deliberately lay in bed motionless all night.
It wasn't until 208 that Cao Cao ordered: "If you still evade, arrest!" causing Sima Yi to be forced into the imperial court, officially sided with Cao Wei.
This action of Sima Yi shows: To get out of an unfavorable situation, one must have the courage to accept the sacrifice. Sima Yi Always knows how to sacrifice a very small price to receive greater achievements. Therefore, he hid his talent to become an ordinary mandarin under the suspicious Cao Cao, but then was still brave enough to win the trust of Cao Phi, and then occupied the whole world of Cao Wei.
In the working environment, we must also understand the same ethics. When you can't show your talents, don't dedicate your energies to the common good, you can feel oppressed and oppressed. But that is the best time to focus on preparing for a better momentum step. Don't lose your chance because of other people's eyes. Consider the pros and cons in the short term and in the long term so that you can make the best judgments, decisions and behaviors that can bring success in the future.
2. Don't be afraid of the strong, don't look down on the weak
This point of view of Sima Yi is even more evident when compared with Duong Tu, an advisor of Cao Wei, serving under Cao Cao, later accompanying Cao Cao's fourth son, Cao Cao. Real in the period of competing for the throne..
Duong Tu was originally a smart celebrity, holding outstanding power at that time, but due to his greed for fame and gain, hastily flaunted, he was also hated by many people, including Cao Cao. He was both respected and doubted by the "evil hero" many times.
In a great defeat at the hands of Liu Bei, Cao's army was forced to withdraw to preserve his troops, Cao Cao issued the military order "Ke Lac" (chicken tendon). No one understood what this word meant, but at that moment, Duong Tu clearly explained Cao Cao's mood, both wanting to go and not wanting to give up, this place is like a piece of chicken tendon, there is no meat to eat. , I'm sorry to leave. The incident reached Cao Cao's ears, making him extremely angry because other people could read his mind, so he found an excuse to kill Duong Tu. Before stepping on the top of the great head, Duong Tu said to Sima Yi the last sentence: "The difference between me and you is that you can be patient, but I can't."
It can be seen that Duong Tu overestimated his intelligence while underestimating Cao Cao's callousness. On the contrary, Sima Yi was patient five times seven times, knowing how to keep himself free from Cao Cao's killing intent was extremely suspicious. He understands the strength of the opponent, does not underestimate any factors, always behaves cautiously from words to actions to wait for opportunities.
3. Bowing before stupid people
The period when Cao Due took over the army, deprived Sima of all the power of the Sima clan, making Sima Zhao extremely angry. However, Sima Yi was still calm, he only asked his son one question: "How is Cao Thi compared to Zhuge Liang?"
Sima Zhao replied, "With an ant."
Sima Yi just laughed and said: "Isn't it even more foolish to fight stupid people with stones? Sometimes, you have to learn to bow to those people."
Put in a working environment, just because a sentence or two doesn't fit, there are many people who are willing to rebuke and argue non-stop. In the end, the debate no longer revolved around the issue of right and wrong, but the purpose was only to maintain one's own face and face. Even if you are not right, you must definitely argue. Therefore, if we encounter a person who likes to suppress others like Cao Thich, we should learn to bow like Sima Yi, which can both save energy and have time to judge the situation and wait. appropriate counterattack.
According to Sohu