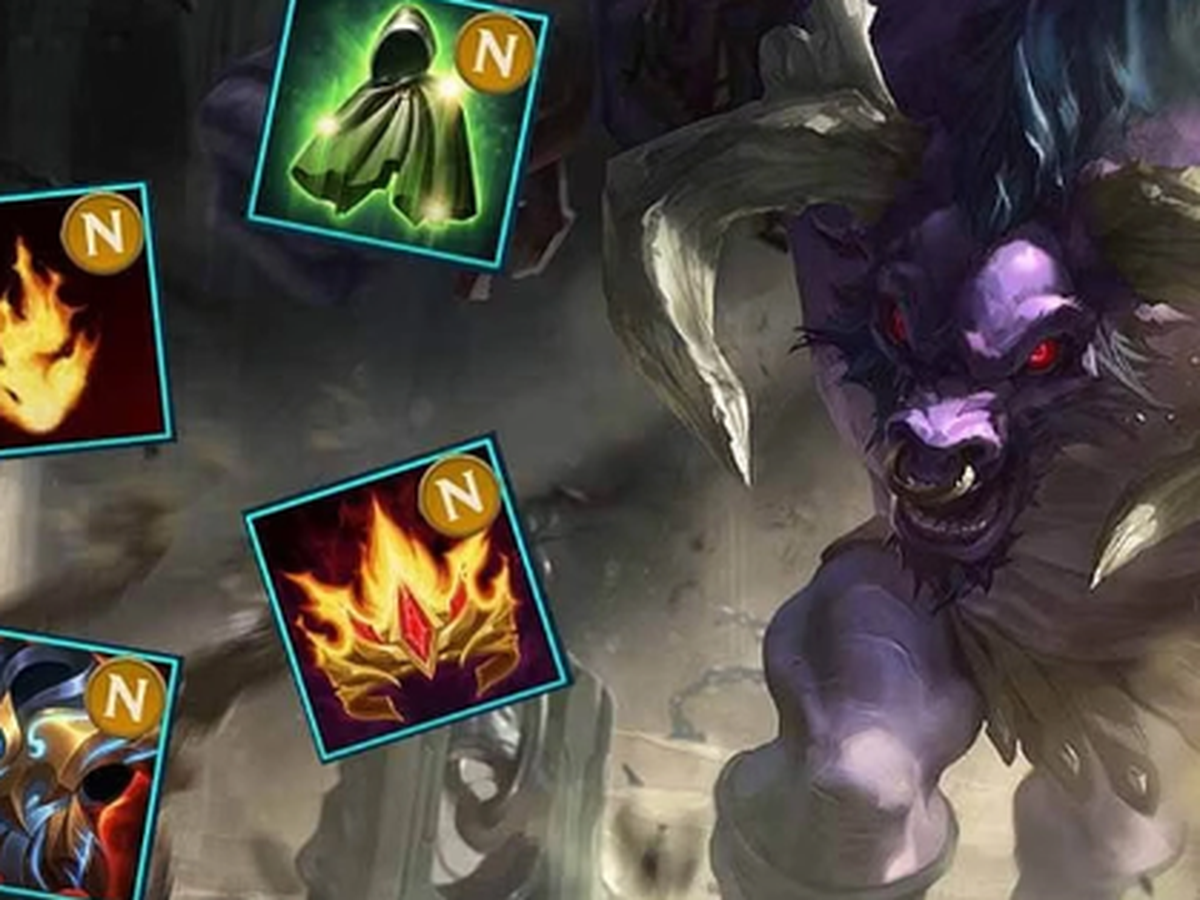 Update 4.1 of Wild Rift has officially launched in Vietnam, immediately surprising many gamers with important changes. In addition to the introduction of two new generals Urgot, Twitch and the addition of equipment, the story of mass editing the champion's skill set is a "hot" topic that is attracting the attention of players. Let's take a look at the tweaks that are considered the most prominent in version 4.1 through the article below:
Simplify hero skills
In the new update, Alistar and Jayce are the two names that benefit the most when the skill set has been tweaked by Riot to become easier to control in combat. As for the Bull Head Monster, the famous Bull Button + Crush combo is now completely dead by a new mechanism, allowing players to use the Crush skill by "spaming" the Bull Butt skill continuously.
Now Alistar will not need to timing using combos, but instead, gamers only need to use a single button!
Similar to Alistar, Jayce is also a champion that "simplified" the skill set in the new update. If before, his combo of Thunder Bridge + Acceleration Gate made a series of gamers have to "try hard" to master it, now it is simply asking the player to "spam" a single key. Specifically, players only need to double-click Thunder Bridge will cause the Accelerator Gate to be automatically placed right in front of this champion.
In general, the update has made both of the above champions become two "easy to play, easy to win" names at the present time.
Super strong buffed skills
At the top of the list is definitely Pyke. This assassin is receiving huge favor from Riot in an effort to help him appear more in the laning position. Not only "slapping" skills, Pyke's damage rate is also greatly upgraded in the new update.
Pyke's skill stats are significantly increased, making this champion truly an unpredictable "danger".
Following Pyke, Kayn is also a strong buffed champion in the form of Shadow Assassin. In addition to the increased skill stats, his passive's ability to deal additional attack damage has also been changed to immediately when he takes Dame from other enemy champions. With this mechanism, Kayn will have the ability to chase, put more powerful damage and promise to become a nightmare for any champion.
However, becoming an Assassin also requires gamers to identify the squad carefully to ensure that they do not become a burden to their teammates.
Finally, Varus AP is also showing signs of returning when the Poison Arrow skill is significantly buffed. In addition, gunner generals like Jinx, Lucian are also benefiting gently after a long time of struggling against the Gladiator and Tank meta. Hopefully with Riot's new changes, Wild Rift gamers will quickly grasp timely information to gain a great advantage in the upcoming matches.
It can be affirmed that Varus AP will be an extremely interesting choice in the near future!