Tieu Hy was tired after being attacked by many netizens.
Taking advantage of the moment when many people became famous when the video "danced" to the song Ha Con Vuong Nang in early 2021, "national wife" Tieu Hy actively made images. To date, she has more than half a million followers on Fanpage, nearly 3 million followers on her personal TikTok page. Famous and infamous, this internet phenomenon has gone through a series of scandals.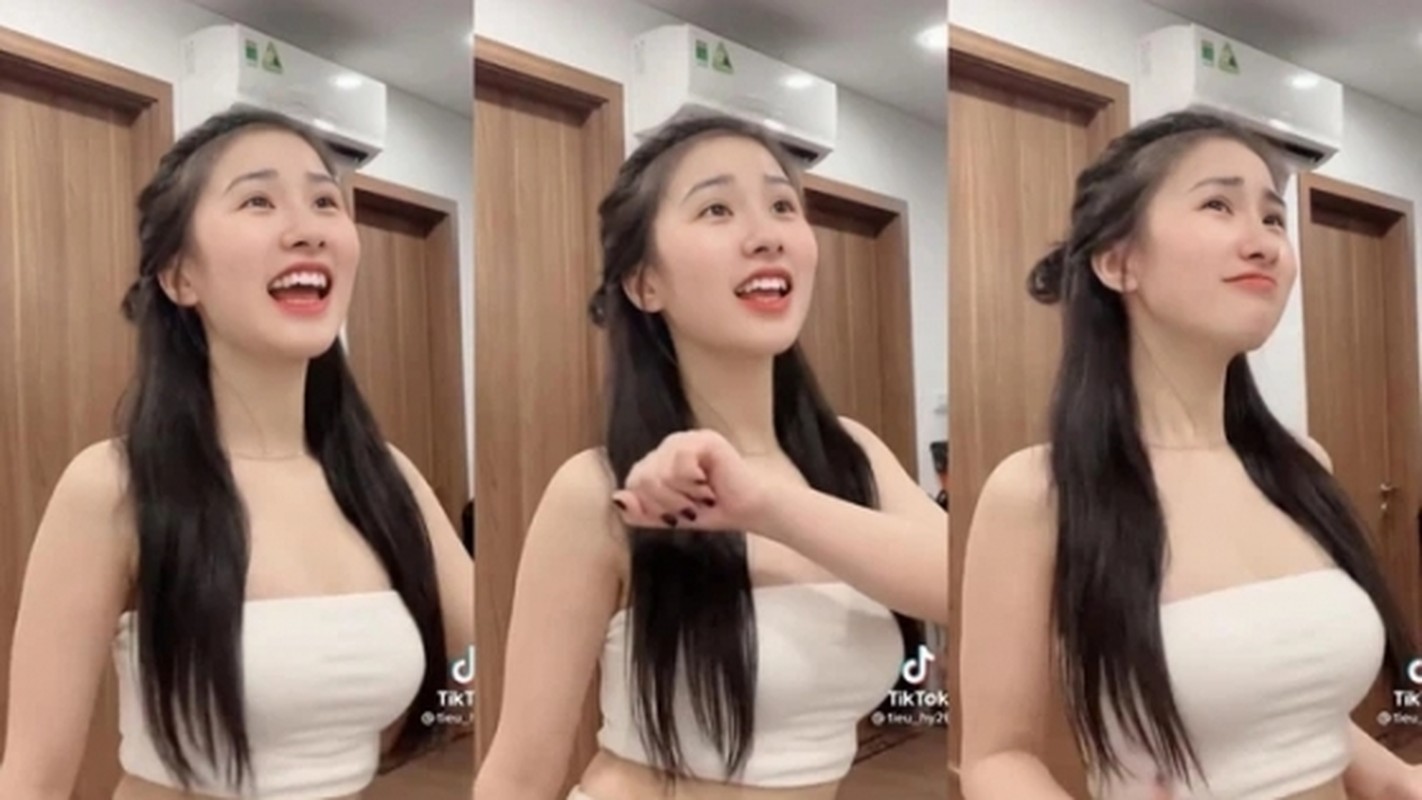 Most recently, Tieu Hy was suspected of leaking a sensitive clip. Faced with this information, in addition to comments defending and pointing out how to identify the female lead as not Tieu Hy, many people directed criticism and simultaneously "attacked" her personal page. Some people even texted the subject to "ask for a link".
Previously, in September 2021, when caught up in a similar controversy, Tieu Hy denied at that time: "I hope everyone will look carefully before sharing negative information on social networks. I speak with a Northern accent. but". Now, when she is much more thorny, she makes jokes and openly challenges:
"Thien link link link link address, if you have the link, please send it to me. I would like to correct that I don't know who the girl in that clip is and it's not me. If anyone has the link, please send it to me. Thank you very much".
And yet, she also tiredly complained: "Isn't life tiring enough, but everyone keeps trying to play tricks on me? Since yesterday, a ton of people have texted me, using words that really hurt me deeply. What a pain!
I just want to have a peaceful life, but troubles keep haunting me! This clip is from how many years ago? How many people have watched the video and still say it's me?"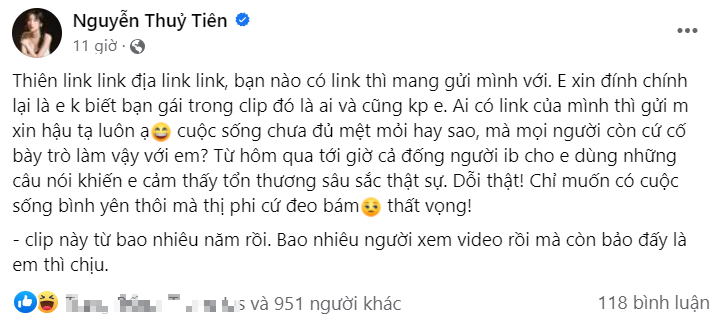 For those who don't know, Tieu Hy's real name is Nguyen Thuy Tien. She was an internet phenomenon that emerged in early 2021 with a clip wearing a white shirt dancing to the music Ha Con Vuong Nang. Not long after that, Tieu Hy was fondly called "the nation's wife" by many people. However, she is very secretive and has never revealed or confided her love life on social networks.