The current situation in VCS Sunset 2023 is quite confusing. The matches are still going on but there is no information about SBTC Esports (SE) except for the latest announcement from the VCS Organizing Committee about this team being investigated. What the VCS community is most looking forward to right now is the outcome of this investigation as well as the next developments. Because, SE itself also sent word to BTC VCS about the results so that they can calculate options for the team's future.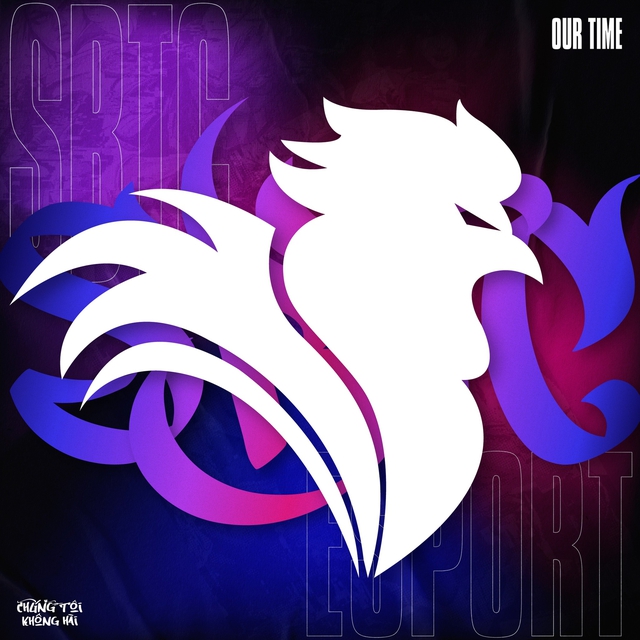 The future of SE is extremely murky
While everything is still quite vague, some information about the new VCS teams that appeared on the evening of July 12 is making the audience extremely confused. Accordingly, a number of teams at VCS are being "listed by name only" as having run out of budget and are just barely existing, waiting for the results from VCS Sunset 2023. The names that are "rolled in" include CES, Team Flash, SGB, MBE and Dr. Worth mentioning, this information comes from a quite famous character in the Vietnamese LoL village, so it makes many viewers worried.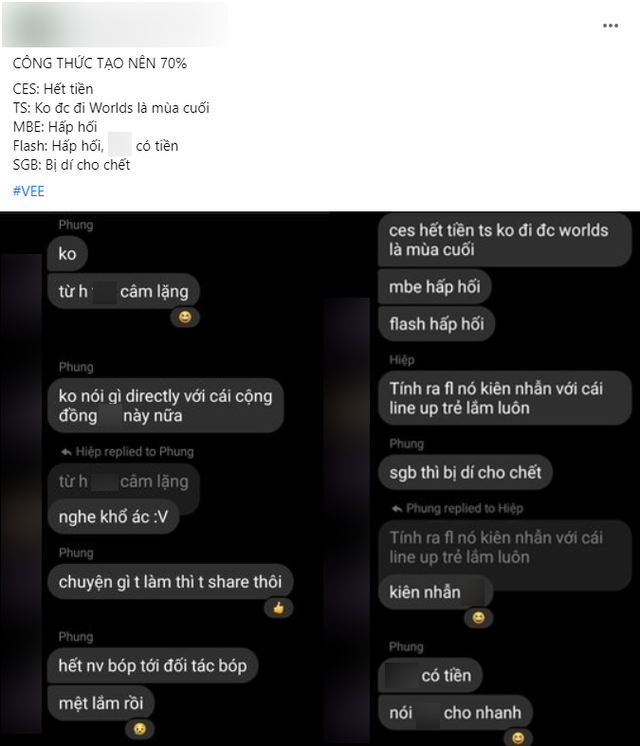 Information appeared that the teams at VCS were having difficulty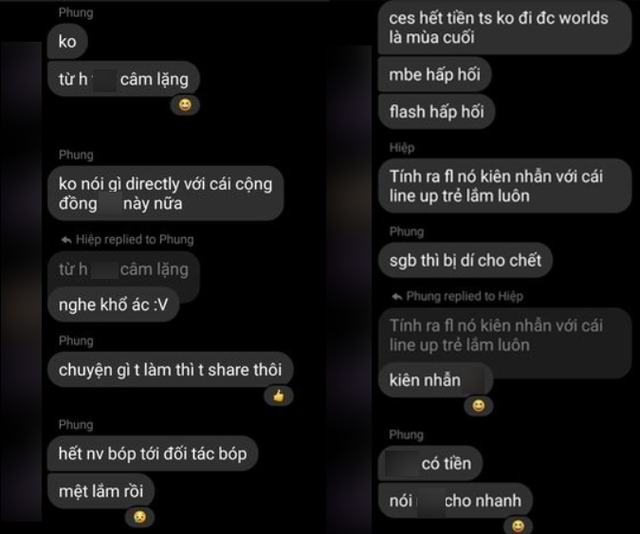 The names that are "rolled in" are CES, TS, MBE, SGB, TF
However, as soon as the name was mentioned, Team Flash reacted. Because, throughout the story, TF is also the team that is mentioned the most times. Accordingly, the TF side thinks that all 4 teams under this brand are developing very well. Therefore, it cannot be assumed that the team is "dying" because of running out of budget.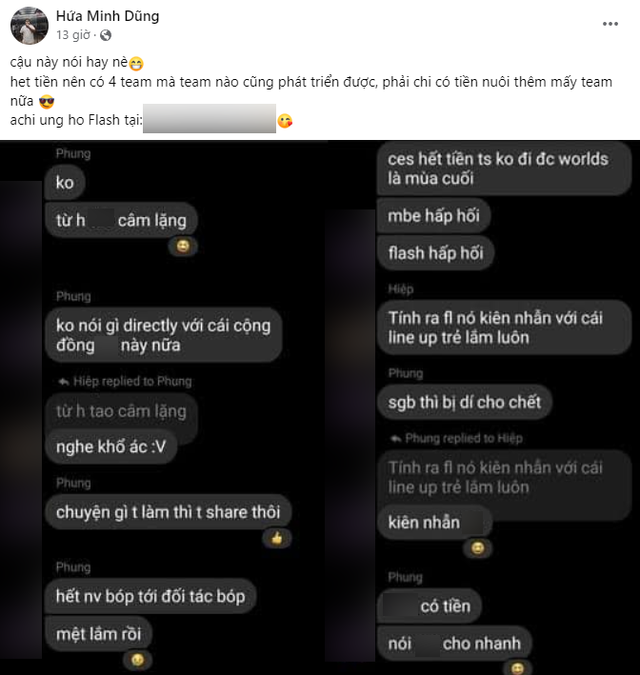 TF side spoke up
Of course, doing Esports in Vietnam in particular and in many other regions in general is never easy. The years of the pandemic and the economic downturn made it difficult for even international organizations. Moreover, right from the start of the season, BLV Hoang Luan also confirmed that many Esports teams in Vietnam are facing difficulties. However, he also commented that if the team disappears, there will be other names appearing and VCS will still exist, at least in the near future.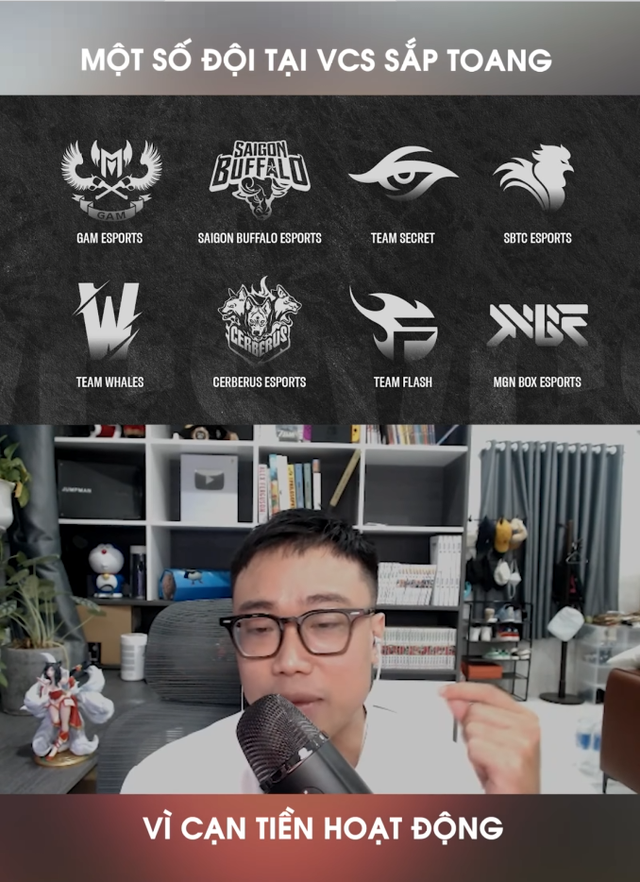 However, the information about the teams at VCS has been revealed by BLV Hoang Luan since May 2023
The incident still attracts the attention of the VCS community and certainly, there will be a lot of changes after VCS Sunset 2023 ends. However, fans also need to avoid following unselected or unverified information so as not to affect the competing teams.