On October 12, VCS representative – Team Whales (TW) continued to have an emotional victory against CBTC Flying Oyster (CFO) in the 2023 World Championship Kick-off Round. This victory helped the Whales win. convincingly took the top position in Group B. Just need to win one more victory against the team ranked second in Group B, TW will officially participate in the Swiss round of Worlds 2023.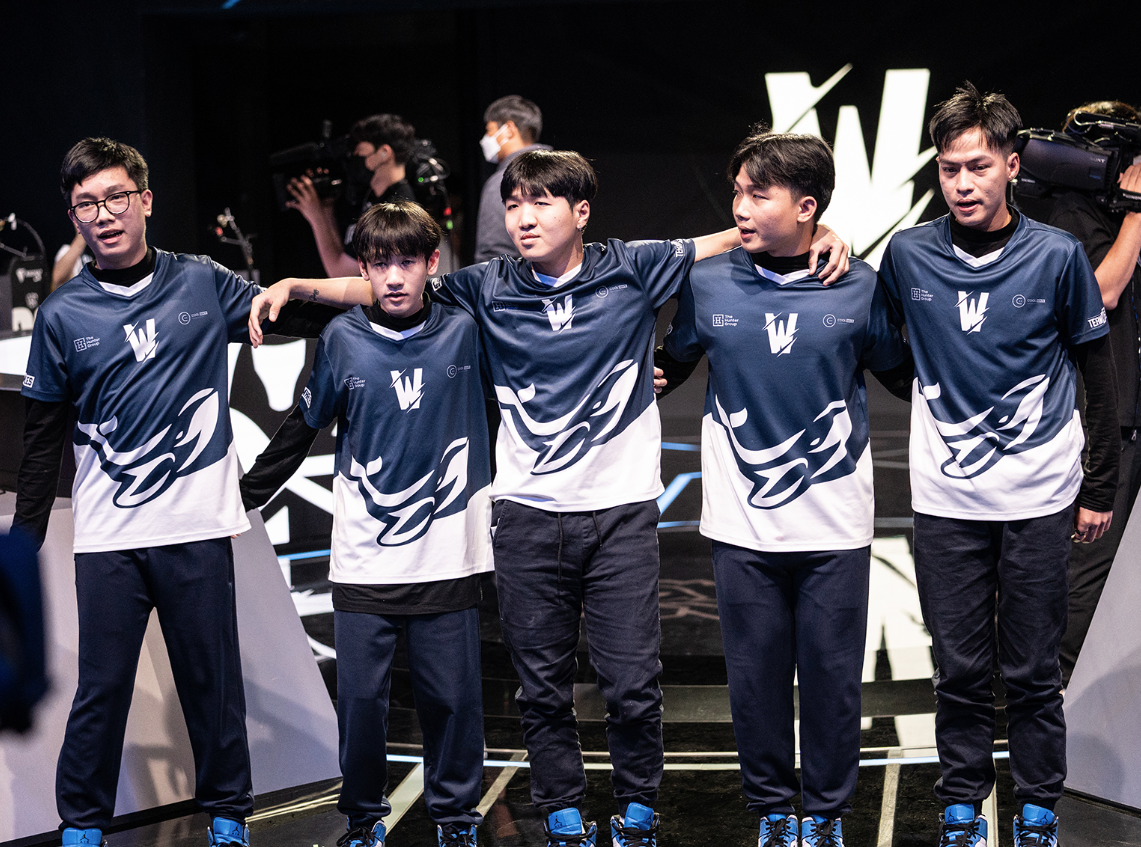 TW was very close to passing the Play-In Round
It is worth mentioning that the way TW defeated CFO appeared to be quite similar to the victory over Team BDS. The VCS representative once again failed in the first game but won the next two games spectacularly. This shows that TW possesses no small bravery and is an annoying opponent in the Start-Up Round.
TW's way of winning even accidentally caused a big team called G2 Esports (G2) to receive many bitter words from the audience. The reason came from the fact that G2 intended to underestimate TW on social networks after this team lost to CFO in game 1. After the VCS representative won the final, G2 was constantly ridiculed by the audience because his "mouth-to-mouth" situation.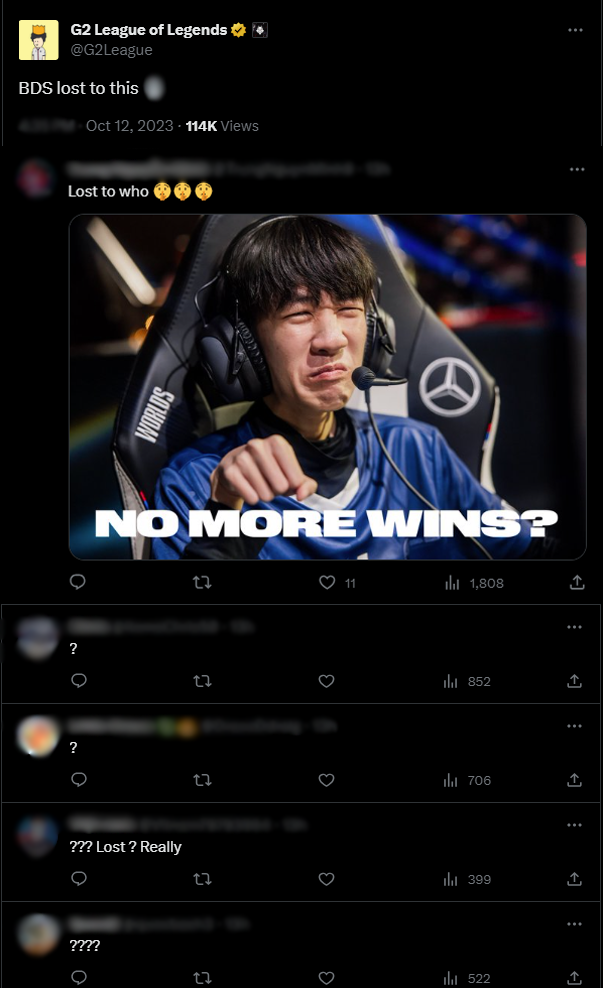 G2 Esports was constantly ridiculed by the audience because they intended to underestimate TW after game 1
After the above situation, perhaps the G2 team will no longer have statements underestimating the VCS or Central regions. G2 itself has also "held grudges" many times in tournaments by teams from the VCS region. Remember at MSI 2022, G2 received a bitter defeat against Saigon Buffalo (SGB). Even TW's current Jungler – BeanJ was also one of the SGB members who defeated G2 at that time.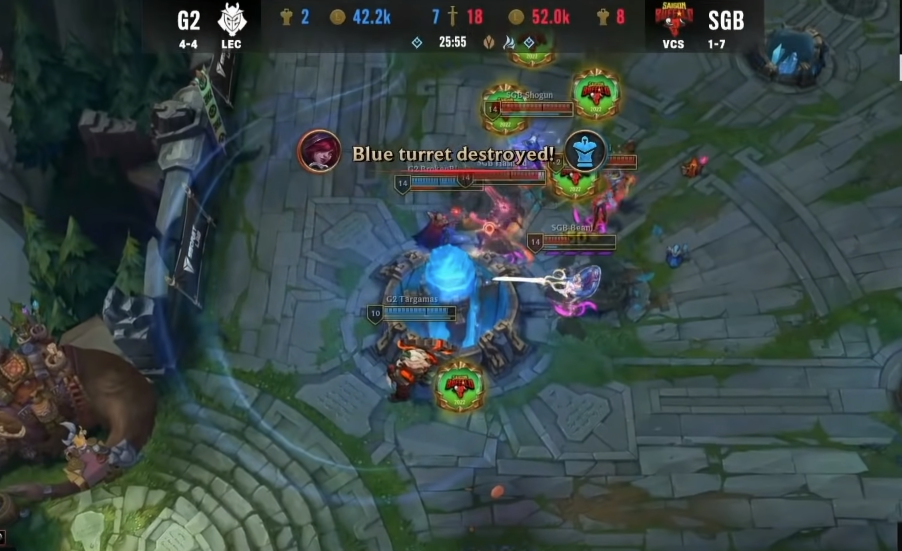 TW's BeanJ is currently SGB's Jungler when this team defeated G2 at last year's MSI
As for TW, their style of losing the first game and then winning the final is thrilling the audience watching World Championship 2023. This shows that the VCS representative has the ability to adapt very quickly to the opponent as well as the situation of the match. . It can be said that TW at the present time is a bright candidate in passing the 2023 World Championship Kick-off Round.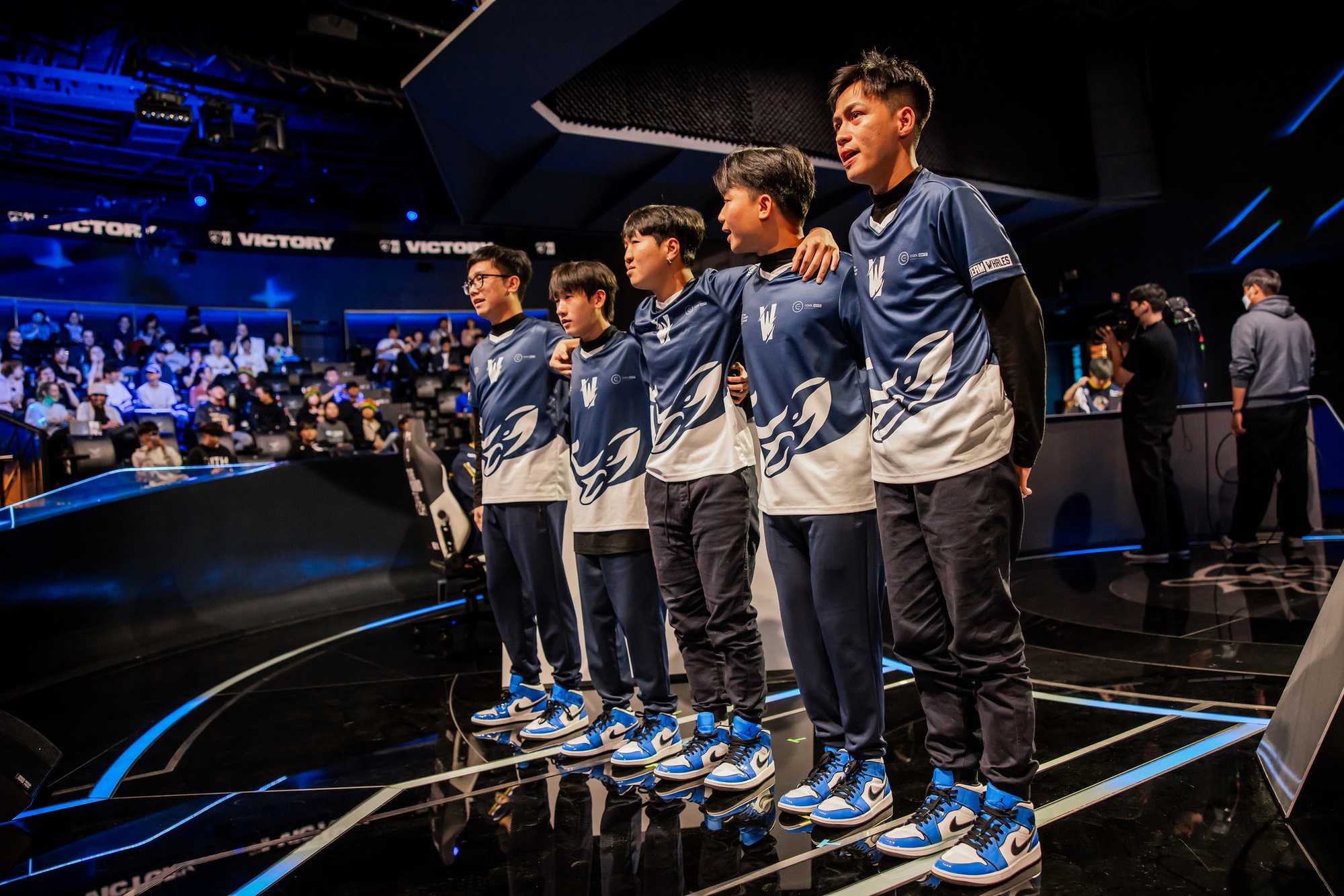 TW is a real phenomenon at Worlds 2023 with a unique winning style
Even with this not so small competitive spirit, TW can absolutely create bigger surprises in the near future. Who knows, maybe G2 Esports will have to pay the price before TW (if the two teams meet) because of the above statement.