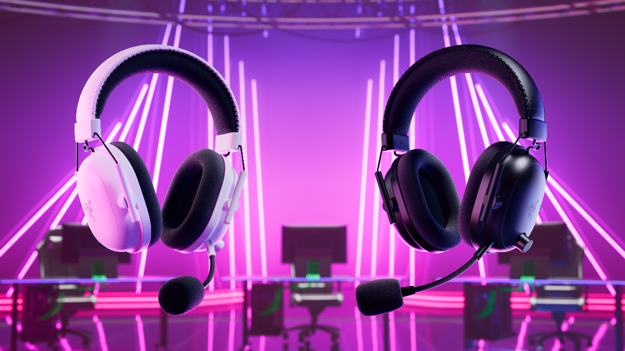 Vietnam – Razer™, the leading brand for gamers, is proud to announce today an upgraded version of its esports headset line, the Razer BlackShark V2 Pro 2023. This wireless headset is designed for Ultimate performance, superior sound for long-lasting user comfort, and fast networking. In particular, the new BlackShark V2 Pro 2023 version was designed in collaboration with some of the world's top esports players, including Alliance player Hakis, OpTic Gaming's Shotzzy, and Dexter's player. Team MOUZ, Ninjas in Pajamas player Refsgaard, and Team DRX player Stax bring new innovation with the Razer HyperClear Super Wideband Micro, pre-tuned FPS profiles, 70 hours of battery life, Type C charging capability , Bluetooth connectivity, and many other improvements…
"There's a reason the BlackShark headset has become a legend among gamers and esports players over the years," said Barrie Ooi, Head of PC Gaming at Razer. "With this new release, we've worked closely with professional gamers and adopted the 'For Gamer. By Gamer' philosophy to further refine the fundamentals of esports headsets, Besides, introduce the upgrades we know gamers look for."
Micro Razer™ HyperClear Super Wideband
With this new release, the Razer team has continued to build on previously award-winning features, introducing the Razer HyperClear Super Wideband Microphone for professional sound quality and high definition. This new generation microphone is detachable and exceeds expectations in terms of wireless headset microphone performance by capturing gamers' voices with incredible amount of detail across a large audio frequency range. Accordingly, each movement of interaction with teammates becomes clear, rich and natural.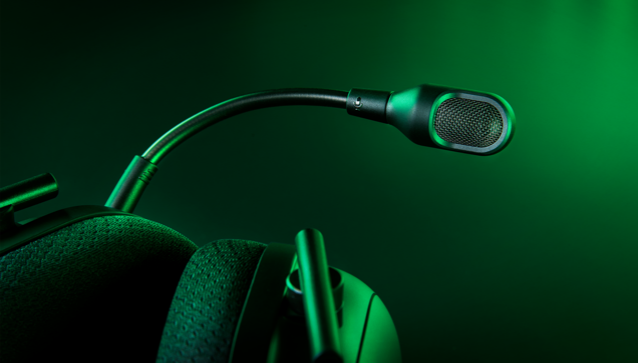 "I'm really impressed with the microphone quality on the new BlackShark V2 Pro," said Shotzzy of Team Optic Texas for Esports Call of Duty. "BlackShark is already my favorite gaming headset, and recent upgrades will make my gaming experience even better."
Professionally tuned FPS audio profiles
With a perfect match with the world's top esports players, gamers can now enjoy sound like a pro with an on-ear FPS audio profile that provides maximum information. competitive advantage for users. Plus, gamers can easily customize a number of profiles in Razer Synapse, store it directly in the headset, and be ready to excel on the go with no additional software required.
70 hours battery life with Type C . charging
BlackShark V2 Pro 2023 offers up to 70 hours of playtime and 6 hours of battery life from a single 15-minute charge via an upgraded Type C connection, more than three times the battery life of the previous generation. Gamers can now enjoy competitive games continuously, without interruption for days, and with minimal downtime.
Innovative design and reliable comfort
Ensuring unsurpassed comfort has always been the design cornerstone of the BlackShark line, this new version continues to maintain the soundproof earcups and super-soft memory foam for continuous focus and lasting comfort. Closed earcups form an ideal ear cushion for distraction, and breathable fabric ensures maximum comfort during competition.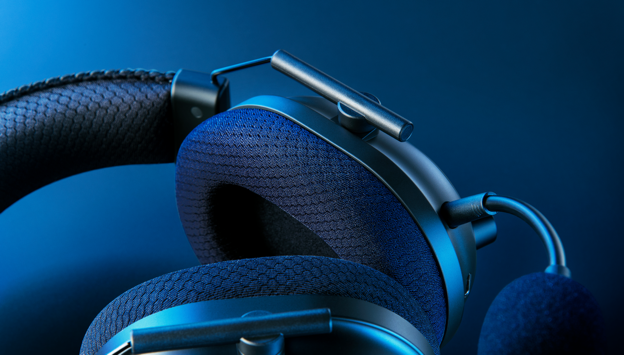 In addition, adjustable clamping force, reinforced steel headband and innovative sliders provide gamers with superior comfort and durability.
Enhance industry leading features
The BlackShark V2 Pro, like other high-end Razer headsets, uses cutting-edge TriForce Titanium 50mm Drivers designed specifically for it. The combination of titanium-coated diaphragms with a professionally calibrated audio profile makes it possible for gamers to enjoy clearer and more detailed sound during competition.
The headset is equipped with Razer HyperSpeed ​​Wireless, the industry-leading 2.4 GHz wireless connection that enables low-latency, high-performance competitive gaming with perfectly synchronized audio. The product also has a USB Extender for added convenience and improved wireless stability. With the addition of Bluetooth functionality and SmartSwitch control on Razer devices, gamers can now switch between 2.4GHz and Bluetooth connections on their headsets with minimal interruption.
The Razer BlackShark V2 Pro 2023 is the result of a partnership between the world's best esports gamers with advanced Razer technologies. This headset is poised to revolutionize the standards of an esports headset, delivering immersive gaming experiences with all-new groundbreaking microphones, crystal-clear sound, and exceptional comfort.
For more information on the Razer BlackShark V2 Pro, please visit here.
PRICE & DELIVERY TIME BILLION
Razer BlackShark V2 Pro is on sale at authorized stores from May 5 with the recommended price of VND 5,290,000.
PRODUCT
Download product images here.
ABOUT RAZER
Razer™ is the world's leading lifestyle brand for gamers.
Razer's three-headed snake brand is one of the most recognized icons in the global esports and gaming communities. With a fan base on every continent, the company has designed and built the world's largest ecosystem of player-focused hardware, software, and services.
Award-winning Razer hardware includes high-performance gaming peripherals and Blade gaming laptops.
Razer's software platform, with over 200 million users, includes Razer Synapse (the Internet of Things platform), Razer Chroma RGB (a proprietary RGB lighting technology system that powers thousands of devices and hundreds of games) /apps) and Razer Cortex (a game optimizer and launcher).
Razer also provides payment services for gamers, teens, Millennials and Gen Z. Razer Gold is one of the largest gaming payment services in the world, and Razer Fintech provides fintech services in retail locations. Emerging Markets.
Founded in 2005, Razer has two headquarters in Irvine (California) and Singapore, with headquarters in Hamburg and Shanghai. Razer has 19 offices worldwide and is recognized as a leading brand for gamers in the US, Europe and China.
CONTACT
Ms. La Hong Ha | [email protected]