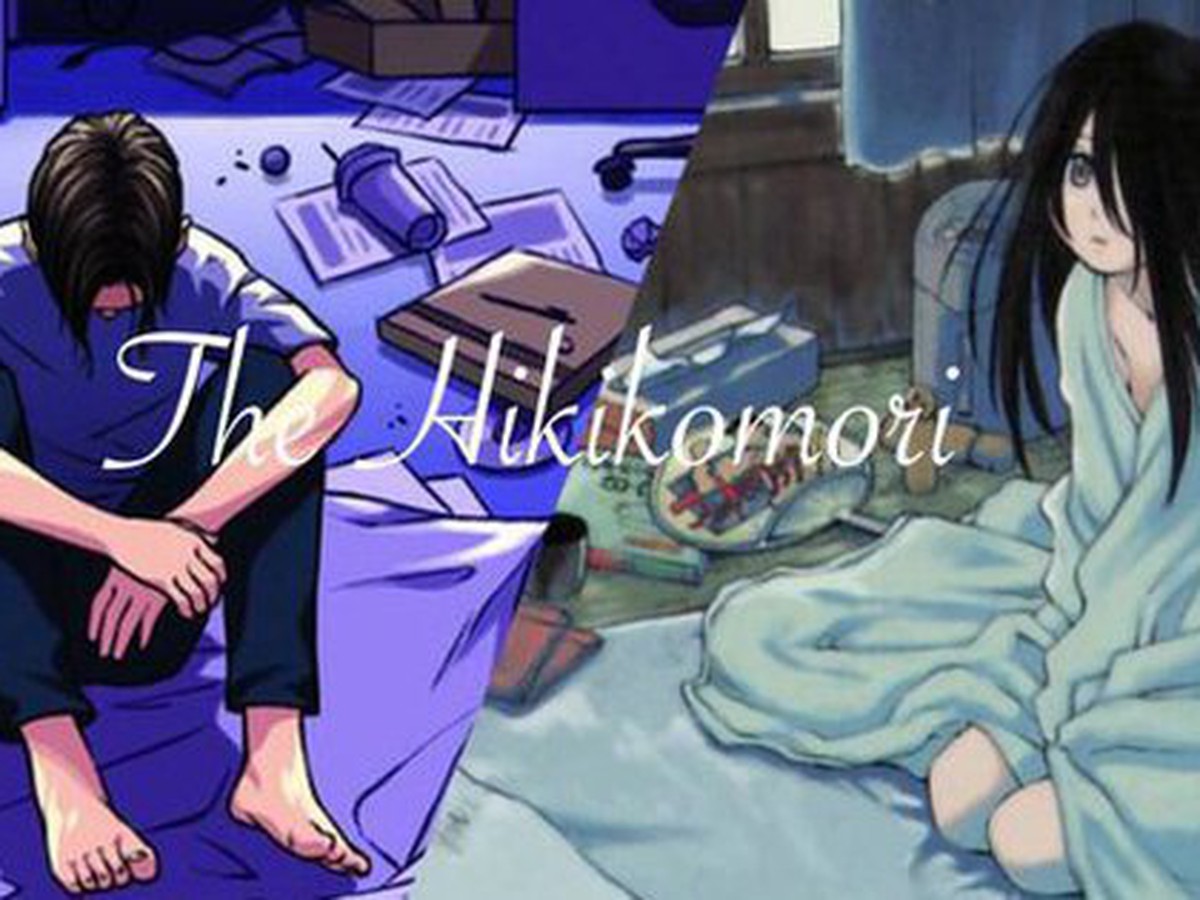 Loneliness is a big problem in Japanese society. Especially for the older population, it has become a serious situation, and there are signs that even among the younger population, loneliness is on the rise.
Among elderly men living alone in Japan, more than 15% regularly have days when they don't talk to anyone, while 30% have no trusted people in their lives.
Japan's aging population poses special social challenges. The so-called hikikomori, or modern-day hermit, phenomenon has flourished in this country, but not only the elderly, even young people have begun to live according to these traditions.
In 2010, the Japanese government estimated that there were 700,000 individuals living as hikikomori in Japan, with an average age of 31. Now, according to a new study, the problem has become more common in many parts of the world. world — and we need a better way to diagnose this phenomenon. In fact, a new study published in early 2023 found evidence that the phenomenon is expanding internationally.
What is Hikikomori?
In the late 1990s, Japan discovered that a large number of teenagers and young adults had almost no social contact, except for some contact with their families.
It's called hikikomori (or ひきこもり in Japanese), which means "closed in, confined". Or to put it more colloquially, it is closed, not wanting to contact the outside. Hikikomori essentially withdraws from social life without any underlying physical or mental condition.
It is important to note that this is not the usual type of introvert, rather it is a condition characterized by extreme social isolation.
The condition also rarely changes for the better, and becoming a hikikomori is almost always chronic. Interviews and surveys with hikikomori have revealed that they experience intense psychological distress and anxiety and that sometimes just the thought of giving up this lifestyle can cause distress. .
They stay indoors almost every day. This isn't just a form of social anxiety, most researchers working on it are trying to classify it as a medical condition.
Causes of hikikomori
A community-based survey published in 2010 reported that hikikomori make up about 1.2% of the Japanese population, and there is still no consensus on what causes this type of condition.
It seems to affect both sexes equally and seems to be often related to previous trauma or unpleasant social experiences (including school failures).
It seems to affect middle- and upper-class families, but that may well be the case because these families are able to adequately provide for their children after being isolated, while In low-income families, potential hikikomori will be forced to work.
Hikikomori is similar to the social withdrawal of some people with autism spectrum disorder, but no clear link has been established. According to Michael Zielenziger's book – Shutting Out the Sun: How Japan Created Its Own Lost Generation – this syndrome is closely related to post-traumatic stress disorder, although published studies suggest this only is speculation.
There is no underlying mental condition that causes this phenomenon (this is indeed an important aspect in identifying hikikomori), but it is not entirely clear whether this is a mental condition or just a form of extreme behaviour. Worse still, social isolation is often coupled with shame or guilt coming from the family, all of which are barriers to identifying and characterizing these individuals.
Often, many cases of hikikomori appear to be related to extreme childhood or even traumatic experiences. Low achievement, especially when combined with high family expectations, also seem to have contributed to the development of hikikomori.
It is no coincidence that this phenomenon first appeared in Japan. Hikikomori is associated with breakdown of social cohesion and deterioration in social relationships, rapid urbanization, and rapid technological progress – all common in Japan. These changes can separate individuals from society, making them feel out of place in any social situation.
Overall, ongoing research suggests that internal factors (self-esteem, emotional difficulties, impulse control, etc.) are larger risk factors than interstitial factors. personal (e.g., social anxiety, peer problems, parenting difficulties, family functioning…).
Spread to other countries
Although the problem is still most prevalent in Japan, it has long since "spread" beyond the country's borders. Previous studies have reported the existence of hikikomori in Korea and Hong Kong, as well as the United States, Morocco, Oman, Italy, India, Finland, and France.
Social isolation is increasing in many parts of the world, and it has increased unexpectedly globally. But if the causes discussed above are indeed true, then this is not a surprising phenomenon.
In particular, more and more parts of the world are becoming wealthy enough to support young people indefinitely (or young people can work remotely, online without meeting anyone in person). It is not always possible for hikikomori to survive or make money, but most of them come from middle- or upper-class families that can provide for them.
The cultural shift brought about by technology (and especially the internet) can also create a chasm between children and their parents. Parents' inability to see the early signs of social isolation can also be seen as an exacerbating factor of this problem.
Interviews have shown that hikikomori is not limited to Japan or Asia, and there seems to be no single cultural dimension identified. It's a complex phenomenon with complicated causes — and with the way our society is evolving, we should pay more attention to it.
Source: Grunge; phys.org; USGS