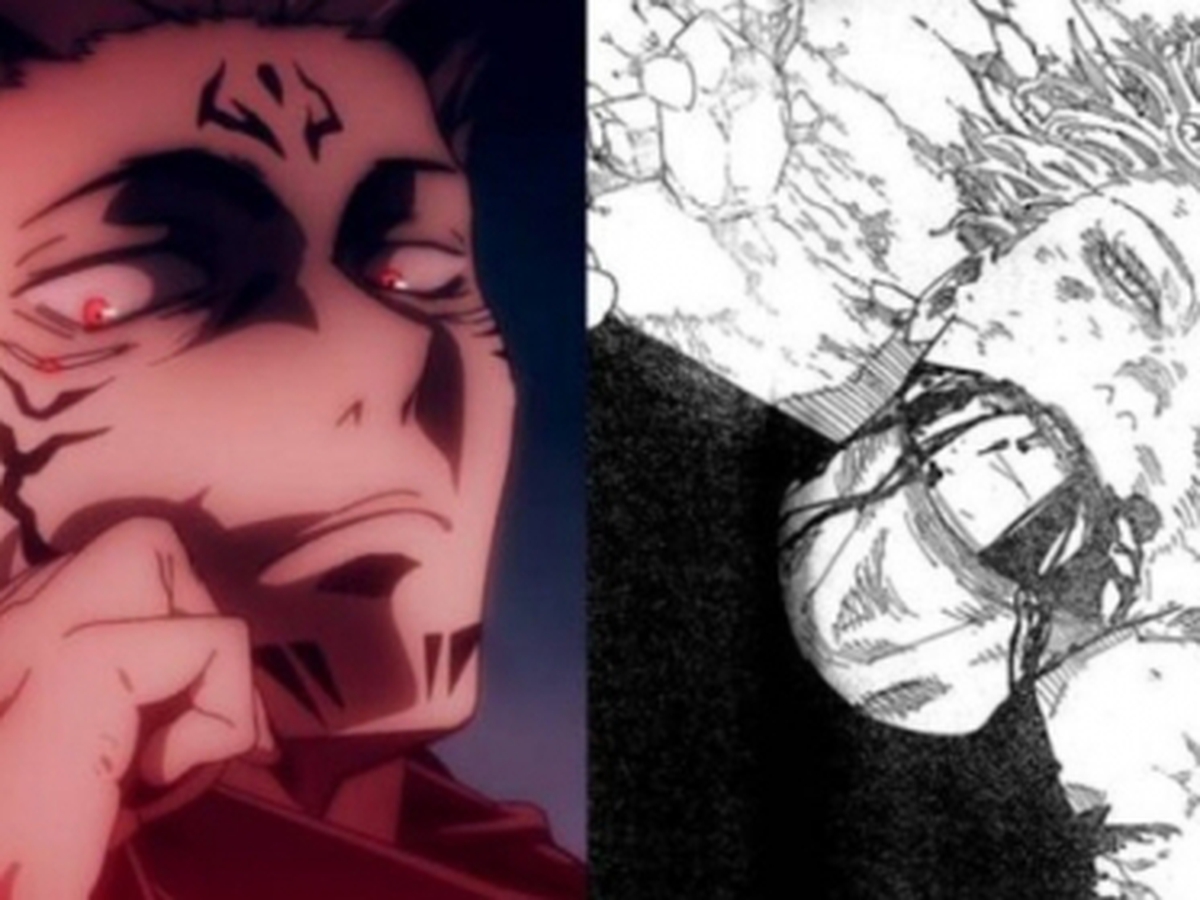 Gojo is definitely the most popular character in Jujutsu Kaisen. To be exact, he even eclipsed the reputation of the main character Yuji Itadori in the movie and was called by fans by names like "Teacher 5" or "National Teacher".
Therefore, the death of the character Gojo in the Jujutsu Kaisen manga caused a strong shock in the fan community. However, faced with that grim reality, many people still hope that the author will bring this iconic character back to life.
Now, fans suddenly discovered a detail that could be a clue to Gojo's resurrection in another work.
Will Gojo be revived? Connection to "Bobobo-bo Bo-bobo"
The theory about Gojo's resurrection that is spreading on social networks comes from a curious detail. It is chapter 239 of the manga Jujutsu Kaisen whose title is similar to the theme song of another anime, "Bobobo-bo Bo-bobo " . This in itself is interesting, but it becomes even more interesting when we compare the circumstances surrounding the departure of Gojo and the character of Tokkoro.
Clues to Gojo Satoru's hope for resurrection
In Bobobo-bo Bo-bobo, Tokkoro was also split in half and thought to have lost his life. This is clearly a surprising similarity between the way Gojo and Tokkoro died. But the best thing about this comparison is the fact that Tokkoro has been revived in an unbelievable way.
What does this mean for Gojo's fate?
With the above comparison material, can Jujutsu Kaisen creator Gege Akutami give us a coded clue as to what will happen next with Gojo? The outcome is unknown, but it has brought hope to fans. People are hotly debating whether this is a subtle hint that Gojo could return in a surprising and spectacular way, like Tokkoro in "Bobobo-bo Bo-bobo".
Fans are looking forward to seeing Gojo return to battle.
While we wait for the next chapters to find out what really happened to Gojo, all we have is speculation and hope.