The Jujutsu Kaisen manga recently faced controversy over the release of chapter 221. Fans criticized Viz Media's official translation of Gojo's dialogue. According to fans, the mistranslation broke the consistency of the manga. Immediately, the creative team behind the series took note of the reader's feedback and made changes to deliver better content.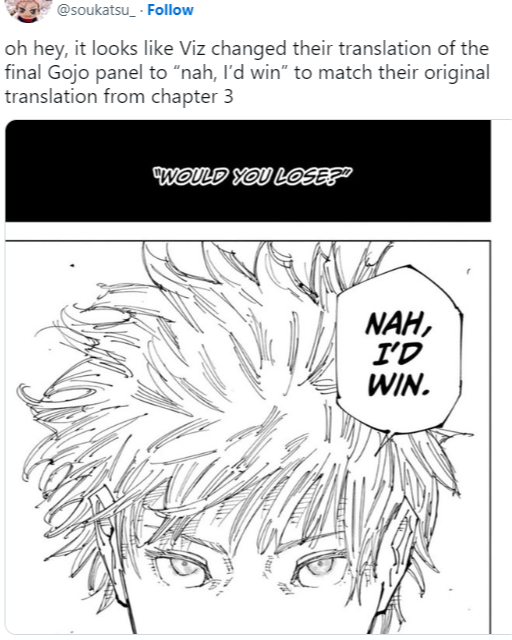 In the previous translation, Gojo's answer to the question of whether he could win against Sukuna was simply "Yes". The updated translation now reads "Of course I'll win".
This line is part of a direct conversation between Gojo and Yuji Itadori in chapter 3, when Itadori asks a similar question about Gojo's chances of winning against a full-fledged Sukuna.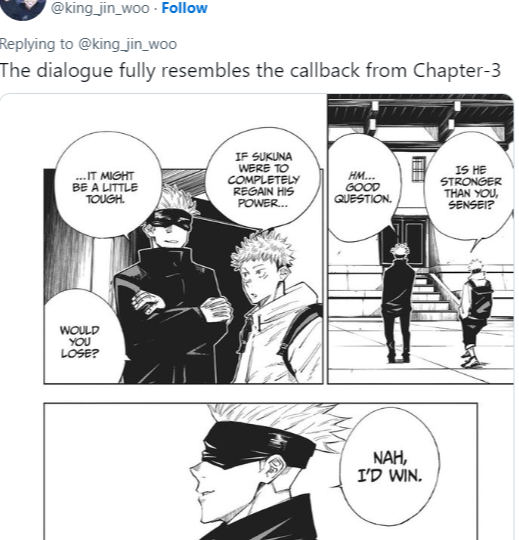 Currently, the development of the Jujutsu Kaisen manga is reaching a climax. Gojo Satoru was released from the seal after being trapped in the Gate of Hell for a period of 1,189 days, which equates to 19 days in real time.
After being released, Gojo avoids Noritoshi's trap and confronts Suguru Geto (Kenjaku), who has stolen the body of his best friend. When Gojo was about to fight Kenjaku, Sukuna suddenly appeared (Sukuna had possessed Megumi's body) and reminded Gojo of his previous promise: "Do you remember? When I took over this brat's body, You will be the first one I kill." However, before the two could clash, Noritoshi intervened.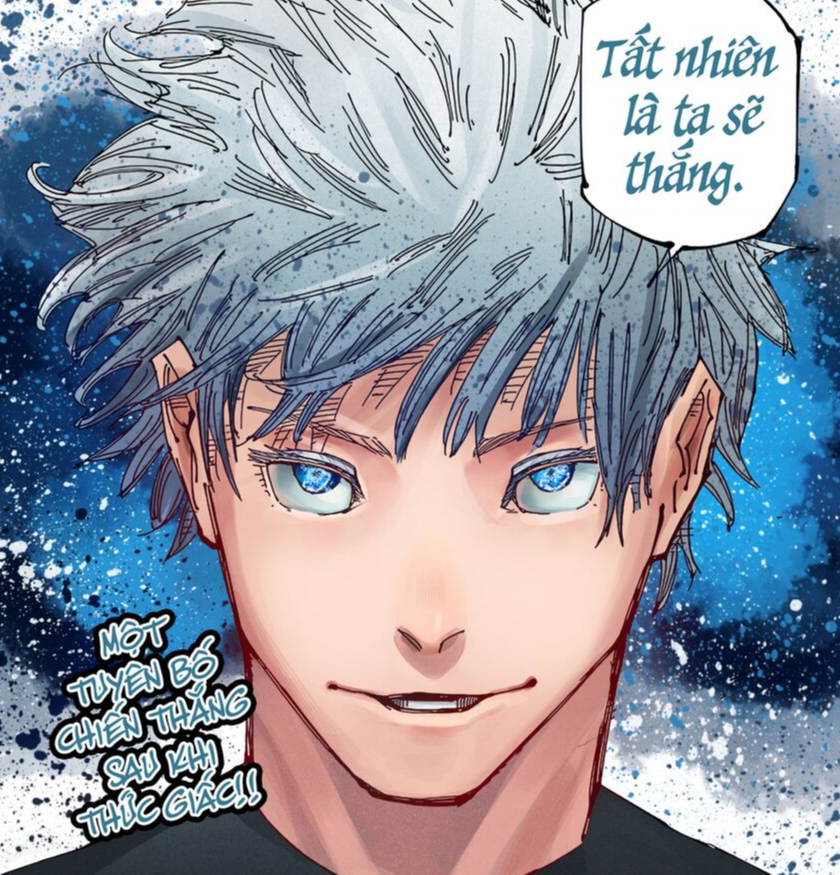 Sukuna respected their previous agreement and withdrew, as did Gojo. The two adversaries agreed to make their fight on December 24, the same date as Geto's death. When chapter 221 ends, Gojo confidently declares that he will defeat Sukuna, just like the statement he made at the beginning of the series.
According to animesenpai