Jujutsu Kaisen Season 2 has aired seven episodes, but there has still been no appearance of Juju Stroll. The entertainment program that appeared at the end of the episode was extremely popular in part 1.
Jujutsu Kaisen is an anime adapted from the manga of the same name with a dark plot and many exciting fight scenes that have attracted a lot of attention from fans. However, besides the exciting battle scenes, at the end of part 1 of the anime there are often humorous scenes called Juju Stroll – something that fans always consider to be one of the things that create appeal. of anime compared to manga.
Whether it's Gojo's hilarious antics, Panda's troubles, or even the villains hanging out together, these short snippets provide many memorable moments of no particular importance. in the main plot.
However, although many episodes of season 2 have been aired, these episodes do not have any funny side stories in them. So today, let's find out the reason with Game8Z through the article below.
Jujutsu Kaisen Season 2 doesn't have enough screen time for Juju Stroll
Juju Strolls are humorous side stories that feature some of Jujutsu's funniest moments without affecting the main plot. MAPPA took these funny stories from Gege Akutami's original storyboards and gave it beautiful animations. The first part was introduced in Episode 3 of Jujutsu Kaisen Season 1.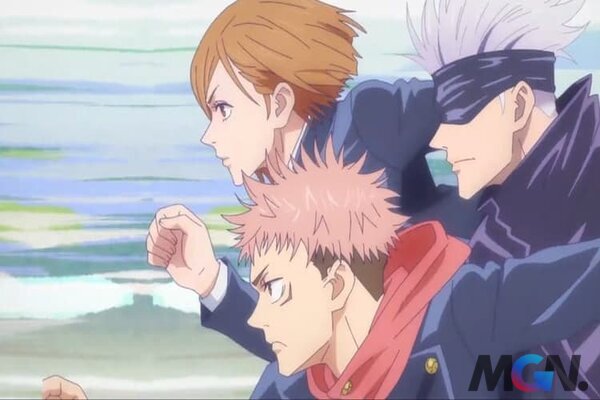 There is no official confirmation as to why MAPPA stopped adding these side jokes into the episodes. However, it's most likely because the chapters were adapted in the sequel. Season 1 includes 63 chapters in 24 episodes, while Season 2 includes 74 chapters in 23 episodes. MAPPA will need as much screen time as possible to stay true to the manga.
Another reason could be that the movie is getting too intense and dark. Whether it's the Mysterious Inventory/Early Death arc or the Shibuya Incident, both are incredibly tragic and feature some of the most gruesome scenes in the entire manga. Even the later parts are not as heartbreaking as Shibuya. The opening revealed almost all the tragedies that will take place in the upcoming episodes.
Just thinking about what will happen in Shibuya is enough to make anyone depressed. With a war going on and our favorite characters on the brink of death, it really doesn't make much sense for the series to include unnecessary scenes. Furthermore, cutting down on humorous asides also helps give more time to adapt the main plot in the most complete and detailed way.