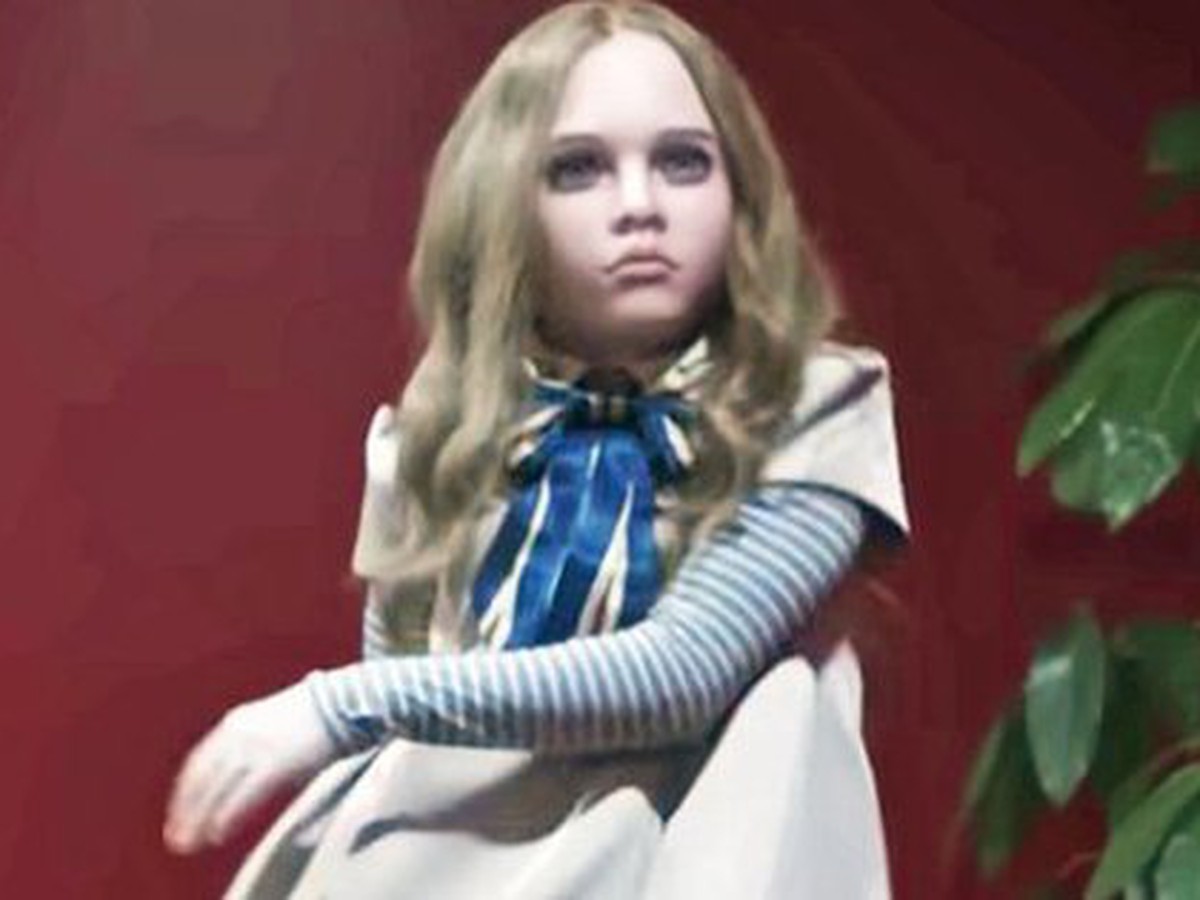 This year's Tet film race not only features Vietnamese films but also foreign blockbusters. In which the movie M3GAN of "horror master" James Wan is making the audience extremely anticipating. The film attracts attention with the main character M3GAN – a sophisticated but equally creepy artificial intelligence doll.
The idea that this is a product of machines and techniques, but the M3GAN doll character is actually represented by 100% real people. The actor behind the unpredictable plastic face is the little girl Amie Donald. Born in 2010, Amie Donald was trusted by the film crew to portray this iconic character.
Child stars show off M3GAN dolls
Donald has been facilitated by James Wan and the film crew of M3GAN so that she can freely express herself, without having to restrain herself. However, besides the movements and performances of the child star, this artificial intelligence doll is also supported by a puppet control group and mechanical techniques. In addition, the voice of M3GAN is also played by another actor named Jenna Davis.
Talking about Amie Donald, she is a name that is still quite new to the screen. Before filming, Donald had a talent for dancing and competed in many international competitions. At the age of 9, she had the opportunity to compete in the World Championships in Portugal, where she won Silver for Jazz and Bronze for Contemporary. Therefore, Donald has attracted attention and been invited by many film crews to act in films, mostly with small roles that require toughness. Before M3GAN, Amie Donald acted in the movie Sweet Tooth and played up to 3 characters throughout the 2 movies.
Amie Donald at the premiere of the movie M3GAN
Not stopping there, it was Donald who performed the "fever" dance of M3GAN's social network recently. In fact, this famous scene was not included in the original script of the movie. Screenwriter Akela Cooper said it was director Gerard Johnstone who added it to the script, and made the film more unique and interesting. Currently, M3GAN is a blockbuster dominating the US box office and is highly appreciated by experts.
The dance of the M3GAN doll "causes a fever"
M3GAN officially premiered on the 6th of Tet – January 27, 2023 in Vietnam.
Photo: Blumhouse