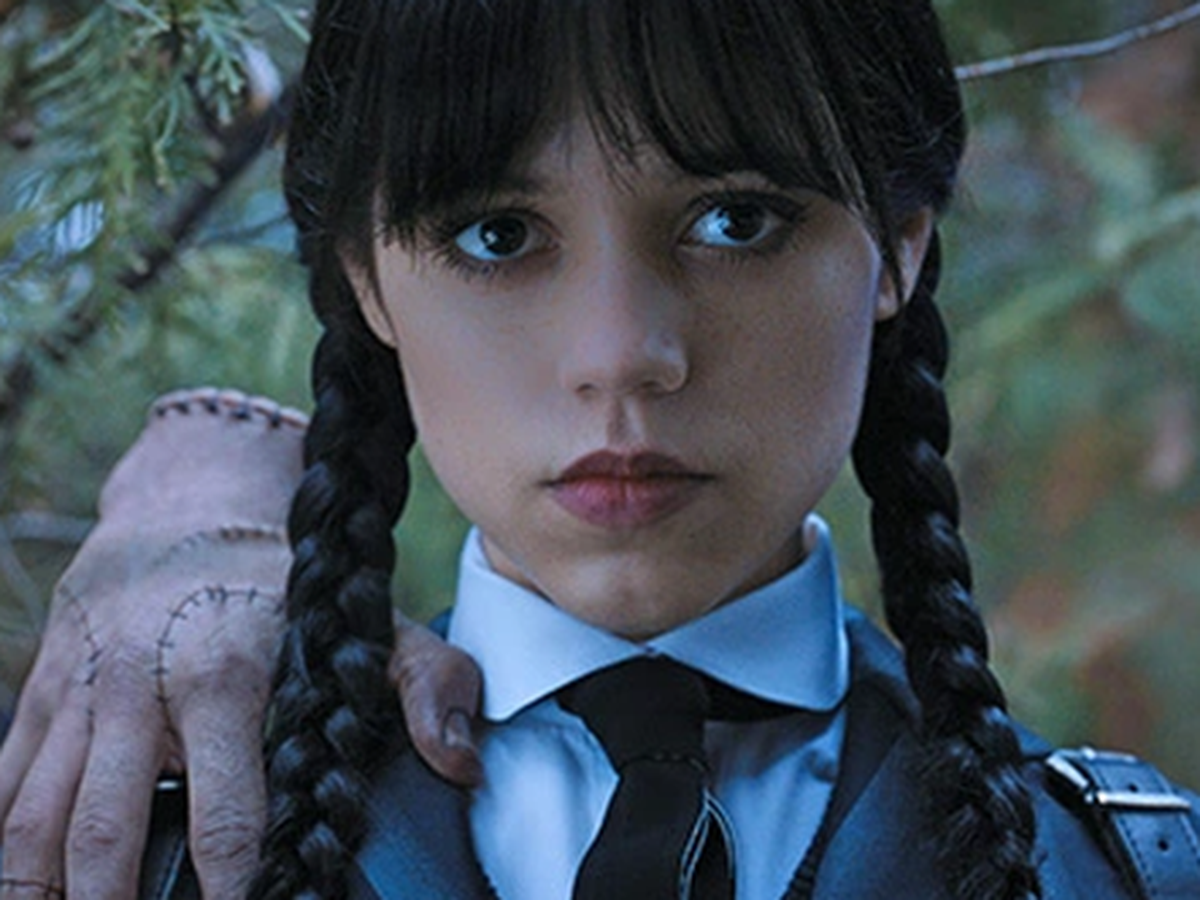 Veteran Hollywood producer/filmmaker Steven DeKnight recently outspokenly condemned the actions of Wednesday's rising star Jenna Ortega. He criticized the actress for being "excessive" and having "too toxic" actions. In it, he asserted that the 20-year-old actress was unprofessional on set when she arbitrarily changed her lines without anyone's approval.
Specifically, on Shepard's podcast last week, the Wednesday star admitted she was stubborn when "protecting" the character of Wednesday – who she believes is correct to act like her. Accordingly, she completely rejected the filmmakers' advice to create a character Wednesday that would fit her criteria, even changing the lines herself to "better fit".
Jenna Ortega has repeatedly changed the character's dialogue without discussing with the "Wednesday" crew. (Photo: Netflix)
"There were times on set when I knew I was unprofessional when I changed lines. The script supervisor was surprised and called me back, then I had to sit down with the writer and explain why. I changed like that," the actress shared.
However, her sharing made producer Steven DeKnight unhappy. He said that this action shows neither respect for the script nor respect for colleagues
"This is a manifestation of abuse and toxicity. I love her acting, but life is too short to have to work with people like this in the industry," Steven shared.
Although Steven DeKnight also believes that the cause of Jenna Ortega's words and actions is her young age, he believes that the audience should not tolerate her behavior. "She should ask herself how she would feel if the people on the film crew also came on the show and gave interviews about their difficulties working with her," he continued.
Since Wednesday's boom, Jenna Ortega has become one of the most notable and promising young actresses in Hollywood. Immediately after this movie, the actress has regularly received invitations to attend a series of film festivals and prestigious award ceremonies.