Recently, Team Whales achieved a feat that can be said to "shake" the entire League of Legends (LMHT) community around the world, not just VCS. For the first time, a team from the VCS region was able to defeat a strong opponent from the Major region in a BO3 match. Worth mentioning, this is not a representative of the LCS – which is always considered the weakest of the 4 Major regions. Team BDS is a name from LEC – a place that possesses a gameplay rich in mutations as well as extremely "weird" bans and picks, which once made it difficult for both LCK and LPL.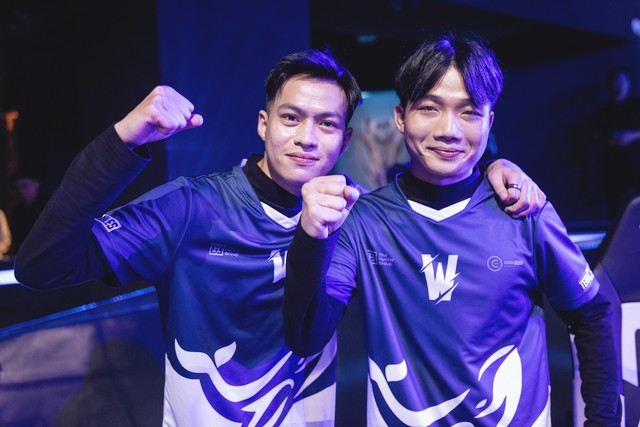 TW just created an earthquake
The match between TW – BDS "shook" the whole League of Legends village. Previously, the match between GAM Esports – LOUD also attracted great attention from the international League of Legends community. Even famous names in the professional world of the League of Legends community such as LS or Caedrel also shared and analyzed about GAM's loss, even though their opponent was just a representative from the wildcard area, CBLOL.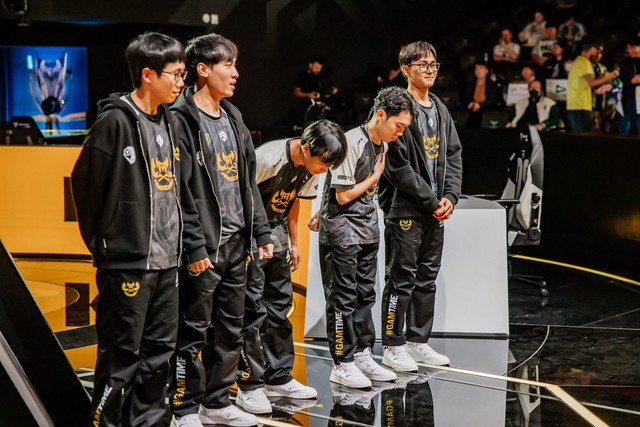 GAM's performance has not met expectations
In particular, in just 2 days since the 2023 World Championship Kick-off round officially started, there have been 2 matches with the peak number of viewers (peak views) reaching more than 1 million. That is the confrontation between GAM – LLL (1,031,013 views) and the match TW – BDS (1,015,028 views). These are also the two matches with the highest peak views of Worlds 2023 up to now, far ahead of the third place match, Movistar R7 – PSG Talon (only reaching 764,372 views).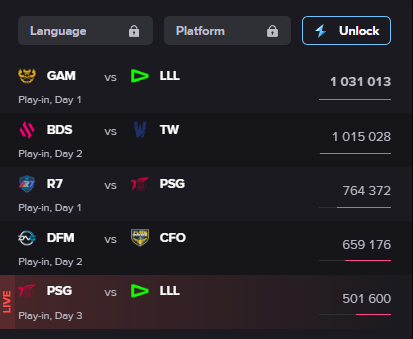 Extremely high views from 2 matches with the presence of VCS representatives
This shows that the VCS region is really attracting a lot of attention from the international League of Legends community. In particular, this number of views does not include livestream and co-broadcast platforms of the LPL region. After the performances at Worlds 2022 and MSI 2023, although VCS did not have good results, the efforts of the players have given the region's representatives a certain position in the evaluation of the international audience.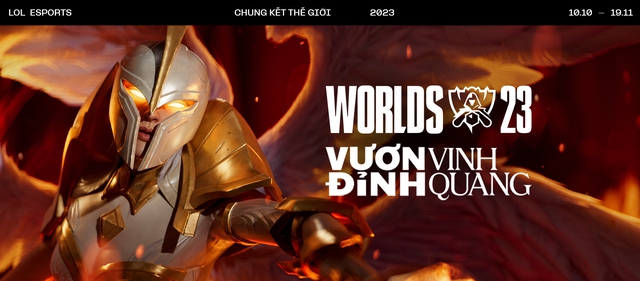 The Warm-up round hasn't finished yet, but VCS has made Riot "cool"
But currently, GAM has a not really good record and only has one decisive match left against R7. This is the opponent who defeated GAM at MSI 2023 and they are ready to repeat that, especially if GAM players continue their disappointing performances in the past.