In an interview with Collider, Basil Iwanyk, producer of the John Wick film series, said that male lead Keanu Reeves begged the crew to let his character "die" in part 4 of the popular film series.
"After part four, we felt the production was tiring. We ruined Keanu. He suffered so much that he had to say, 'I can't do it anymore' at the end of the last scene. We agree with that," Iwanyk said.
During the filming of John Wick 4, the actor experienced many risky scenes, including sitting in a car without doors, gunfights at the Arc de Triomphe, France, chasing horses… The actor said he was tired. for keeping pursuing the series.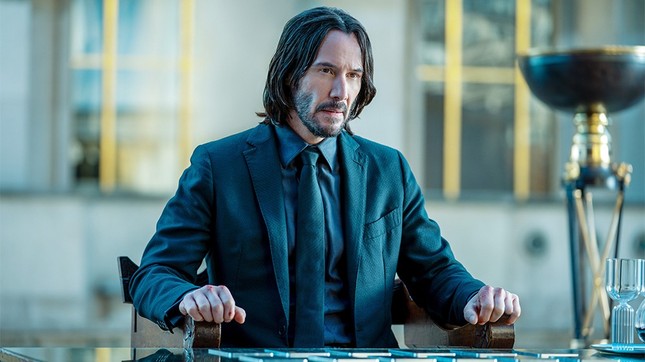 Keanu Reeves in the image of assassin John Wick.
"I want my character to be killed at the end of the movie," Keanu Reeves told the director.
To "follow" Reeves' wishes, the director let the character John Wick collapse in front of the Sacré Coeur church, followed by the scene where the characters Winston and the Bowery King visit John Wick's grave. The open ending makes the audience doubt the future of the film.
However, in another interview, director Chad Stahelski said he did shoot a different ending, contrary to the ending where John Wick died. Although tired of the film, Keanu Reeves said he is willing to return to the series if Chad Stahelski continues to direct.
In an interview with Deadline, the producer said that the director is based in Japan, planning part 5 of the series, hoping to break out of the series' rut.
Although he said he was tired of the series, John Wick is still a popular brand and created a name for Keanu Reeves. Part 4 of the assassin film series brought Lionsgate about 430 million USD, the total of the 4 parts reached 1 billion USD. The film is also highly appreciated by experts with up to 95% positive reviews on Rotten Tomatoes.