On November 19, T1 excellently won the 2023 World Championship after defeating Weibo Gaming (WBG) with a convincing 3-0 score. This is a worthy achievement for the tireless efforts of the T1 team in recent times. Although WBG made remarkable efforts, Faker and his teammates were simply stronger and had a worthy victory.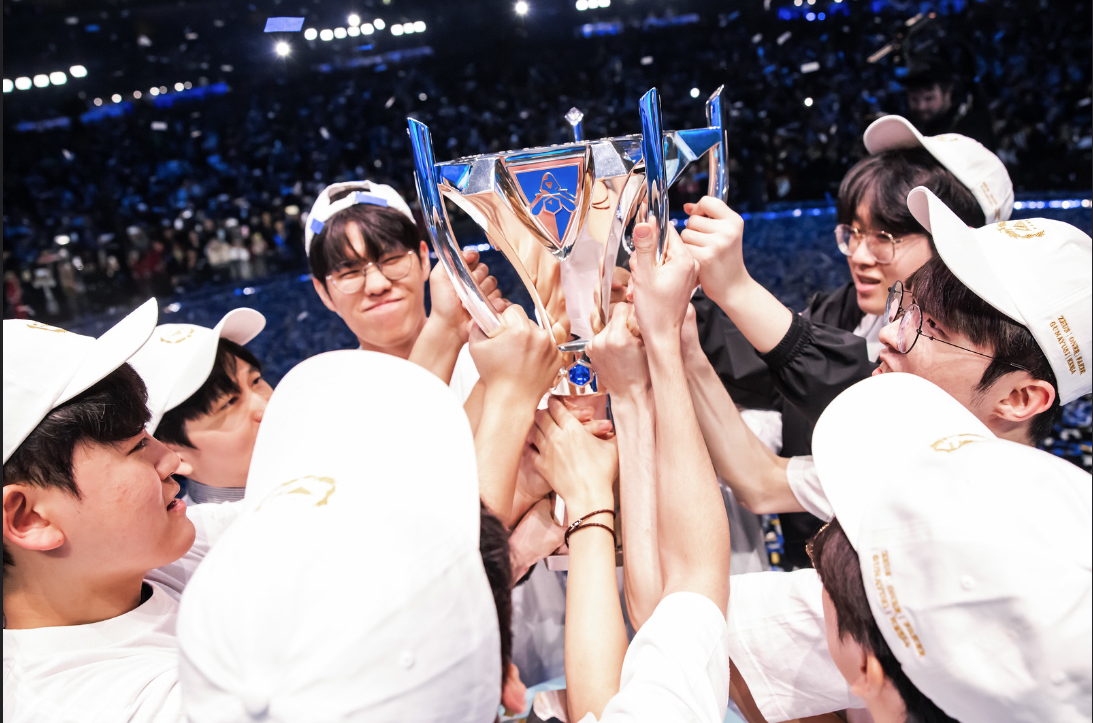 T1 finally won the world championship after many years of waiting
This victory is very meaningful to the T1 team and Keria personally. Perhaps fans still remember the emotional image at Worlds 2022 when Keria collapsed and cried on stage after this team failed. When she won the 2023 World Championship, Keria seemed so happy that she couldn't sleep. This guy even went live and confided in the audience at T1 headquarters right after the Final.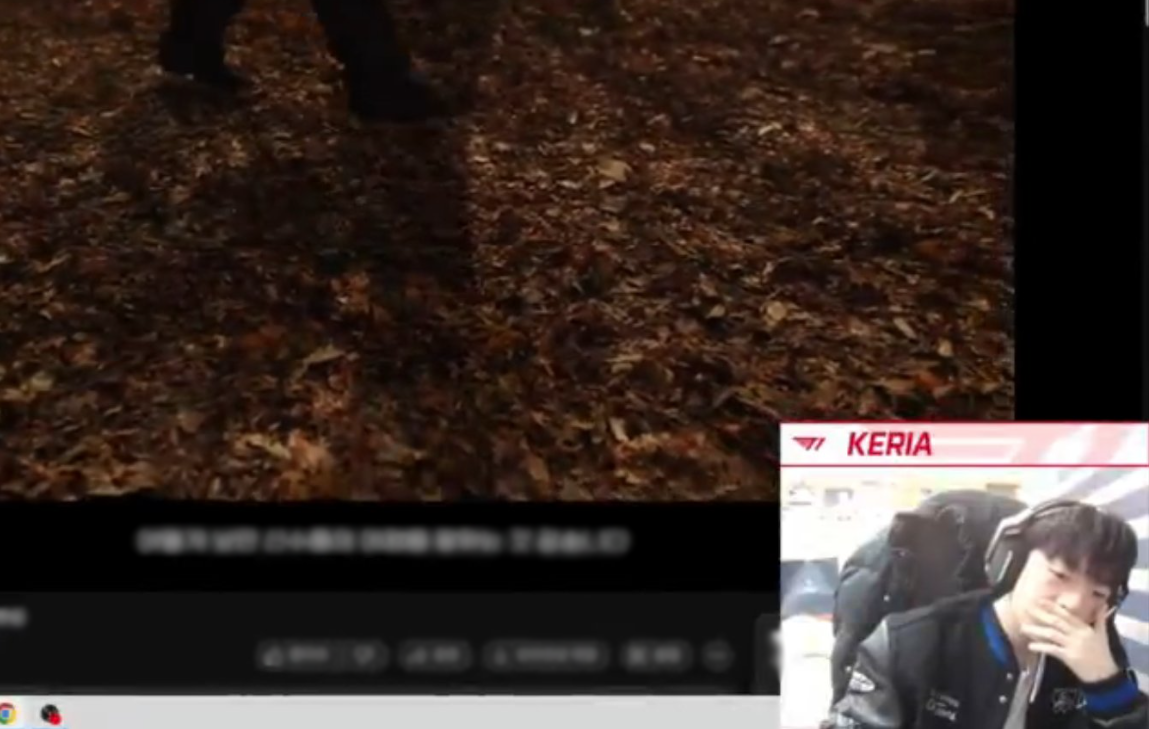 Perhaps because she was so happy to win the championship, Keria went on a livestream right after the Final
During this special broadcast, Keria did not forget to thank the Kwangdong Freecs (KDF) team for helping her and her teammates practice. "I want to send my sincerest thanks to the KDF team for sparring and meeting all of our requests. This will be a pretty "difficult" opponent next season because KDF's Bottom Lane is very strong" – Keria shared.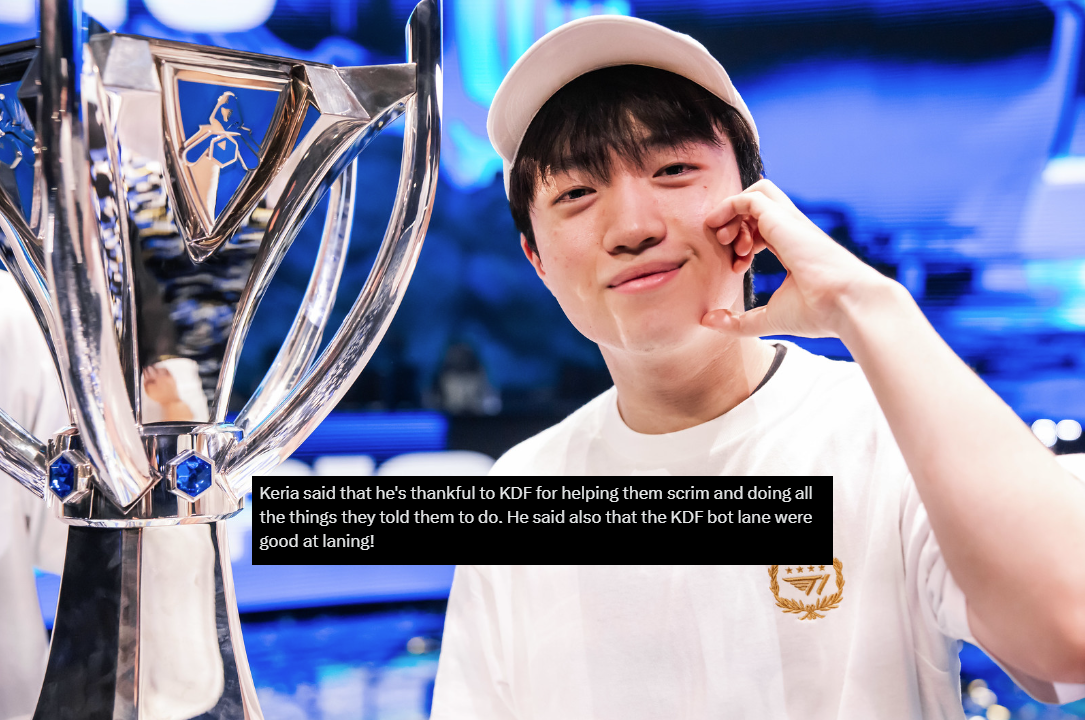 Keria would like to thank the KDF team for helping T1 practice and meeting all their requests
One interesting thing is that before the 2023 World Championship Final took place, KDF players revealed that T1 side had dozens of "weird" picks in the Support position. This shows that T1 and KDF practiced together a lot during Worlds. Most likely, they also meet the champion selection requirements from Faker and his teammates to better prepare against strong opponents like JD Gaming (JDG) or LNG Esports (LNG).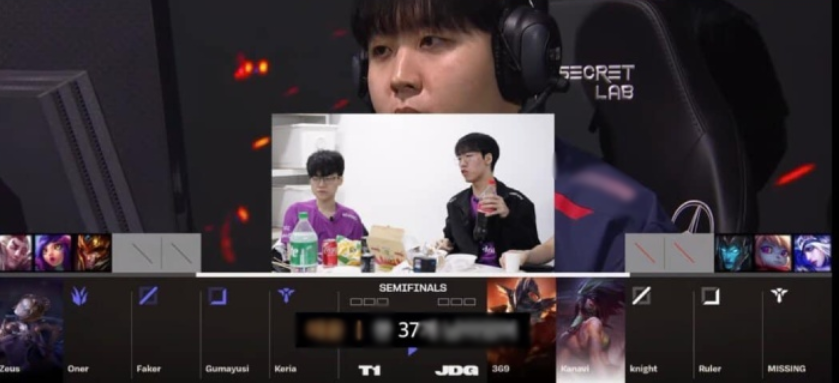 During the reaction to the match between JDG and T1, KDF players revealed that T1 also had up to 37 "weird" picks for the Support position.
Finding such a good practice opponent is extremely valuable for T1. It's no exaggeration to say that KDF also contributed a significant part to T1's recent world championship victory. Furthermore, being able to interact with a strong team like T1 also helps KDF's young players a lot in developing themselves.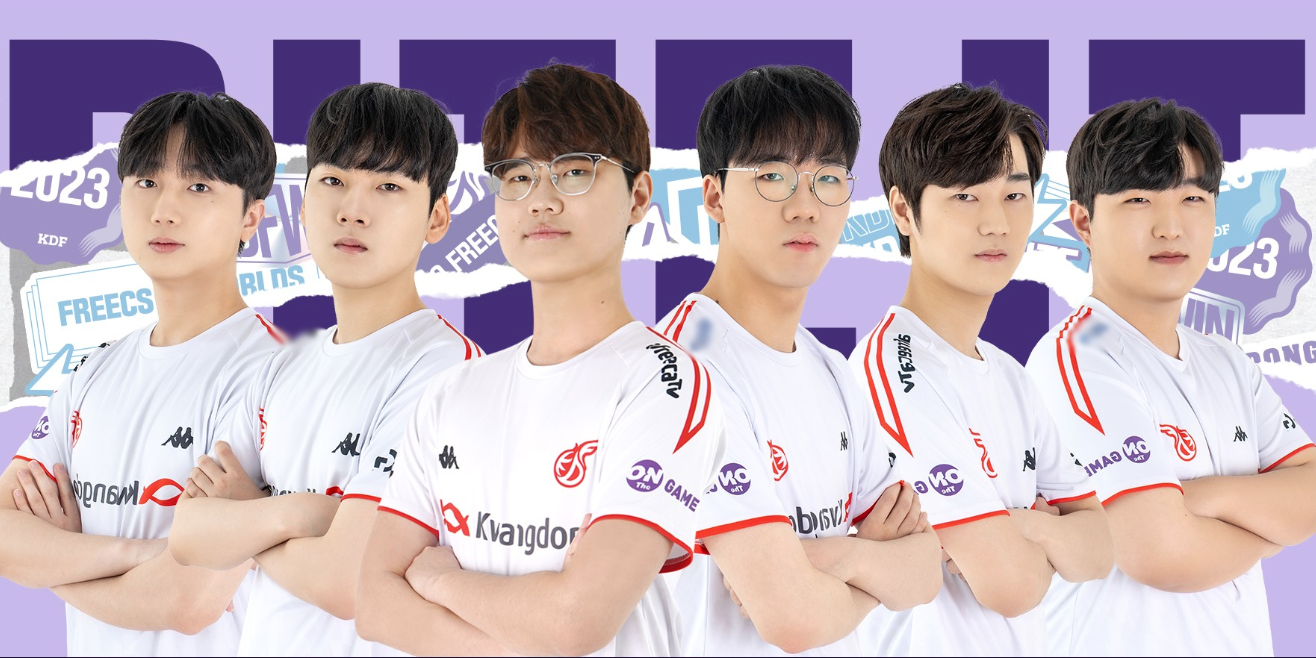 The KDF team are all young players of the 2000 generation
It is important to know that the head coach of KDF is also a person with no small reputation – cvMax. Combined with the valuable experience of scrims with T1, it is entirely possible for KDF to become a notable team in the LCK next season.