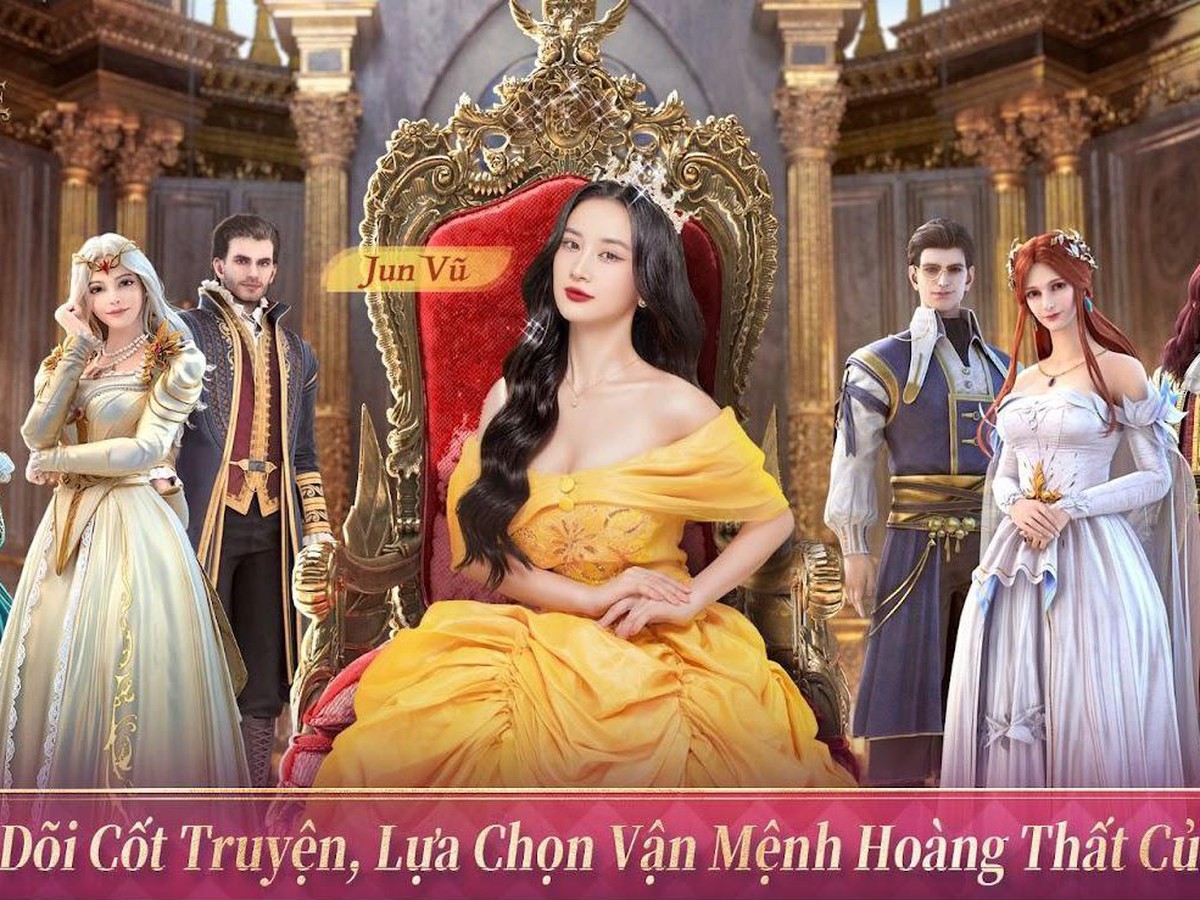 Gamers in Thailand, Vietnam, Indonesia and the Philippines are extremely excited that King's Choice, a very hot role-playing game, has officially launched on both Android and iOS platforms.
Download King's Choice game: https://app.adjust.io/z6pjt45
King's Choice – Where you choose your destiny
In King's Choice, players will play as the king, recruit famous generals, quell the rebellion, expand the territory, build a hegemony and become an emperor. Besides, players also have the opportunity to foster their descendants and meet beautiful beauties in the game.
With a rich and unique storyline, King's Choice offers players up to 200 different stories and all the in-game landscapes are created with full of life, featuring characters as rich as the ladies. , princes, knights, kings… The world in the game is dotted with colorful love, hatred and power, the player can control the development of the story and ensure that no No two stories are the same.
To celebrate the official launch of King's Choice gamers, players will receive attractive exclusive gifts as well as huge deposit incentives from the publisher.
Get a bonus of 3 million subscribers with King's Choice
With King's Choice surpassing 3 million subscribers, the game has prepared a series of rewards for gamers who log in to the game, including exclusive Avatar frame, Sapphire earrings, Exquisite Gift Box, attractive Fragrance , Intimate Gift Box, Limited Knight Costume – Young Guardian and many other attractive gifts. That's not all, though, because you'll also get a sweet gold bonus along with an exclusive benefit for opening the server – "Ophelia" or "Roy" Lover!
7 days of login and a rain of gifts in King's Choice are waiting for you
The 7-day login event is equally attractive as qualified players will receive great gifts every day such as Unlocking the rare 4-star knight "The Great Poet – Dante Alighieri" on the day of posting. 2nd entry. On 7th day you can choose to unlock Female Lover, "Art Angel – Bice", or Male Lover, "Genius Inventor – Darren".
Also, when you reach a certain level of power progression, you will get up to 5 free lovers! You can also switch between multiple male lovers for even more fun in King's Choice
Discover Vietnamese culture recreated through unique costumes in King's Choice
Launched in the Southeast Asian market, including Vietnam, King's Choice's NPH has spared no effort to invest in creating unique costumes, in the game you can see the outfit called "Bathing Beauty" with with that is a men's antique suit called "Ode to Gallantry".
Traditional Thai costume in King's Choice.
Instantly top up the card, luck will come with many benefits and great promotions
Not only the gifts mentioned above, NPH also has great incentives for players who load gold, whereby the first deposit of any denomination players will also receive 100% more gold, a total of 200% of face value.
Reloading diamonds also has a bigger incentive when the first time to load no matter what denomination players are also rewarded with 200% of the face value, the total amount of diamonds received is 300% of the loaded face value.
This is a huge offer that players cannot miss when experiencing King's Choice, now the game has officially launched in Thailand, Vietnam, Indonesia and the Philippines, download King's Choice game and experience it today. through Google Play Store and Apple Store guys!