Chapter 1093 of One Piece manga is scheduled to release on September 25, 2023. However, the latest information about this chapter has been revealed.
In One Piece chapter 1092, the battle between Luffy and naval admiral Kizaru made fans extremely excited. At the end of the chapter, Luffy harnesses his ultimate power, Gear 5, and grabs Kizaru in his hands, shocking the Yellow Monkey. This is also the first time the audience sees Kizaru a little worried.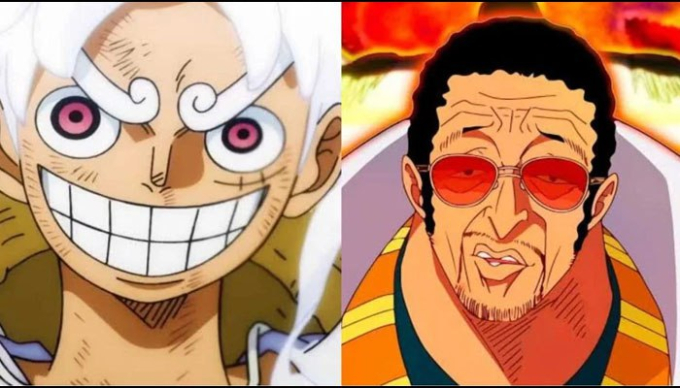 One Piece chapter 1093 will be titled "Luffy vs Kizaru", focusing on these two characters fighting each other. Continuing from the previous chapter, Luffy, after catching Kizaru, was ready to throw him away.
The scene then changes to the control room, Vegapunk and Sanji decide to go with Atlas to the lower area. They are trying to change the Pacifistas' orders that Kizaru gave to the Pacifistas.
In case you don't know, Pacifistas follow orders according to the priority chain of command. At the top of the chain of command is the Five Elders, followed by Vegapunk and the six scientist satellites. Then there's Sentamaru and Kizaru. Since Kizaru's control is below Vegapunk's six satellites in the chain of command, his orders can be overridden. That's exactly what Atlas wants to do.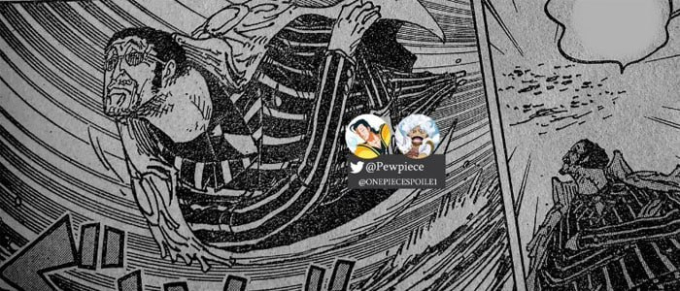 Photo: Pewpiece
The scene then switches back to Luffy fighting Kizaru. Luffy threw Kizaru away, then the marine admiral turned around and attacked Luffy. He created several copies of himself using light and attacked Luffy.
Since Kizaru's main goal was not to fight Luffy but to assassinate Vegapunk, he targeted the island's transport tubes being used by Vegapunk, Atlas, and Sanji to travel to the lower regions.
However, Luffy appeared and defeated Kizaru, allowing Atlas, Vegapunk, and Sanji to reach the area below safely. Atlas then overrides Kizaru's orders to the Pacifista.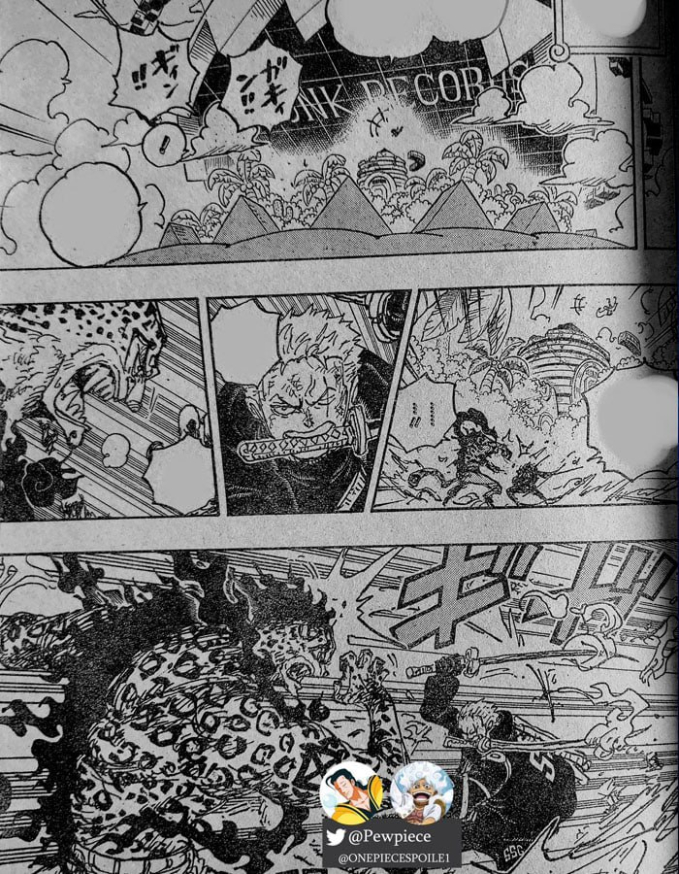 Photo: Pewpiece
Additionally, chapter 1093 spoilers also suggest that we will see at least a few fight scenes of Lucci vs Zoro. Lucci used his awakened form.
Bonney is also currently fighting against the Marines in the lower area. Sentoumaru saved Bonney when she crashed into Egghead's barrier and fell. Sentomaru himself was also unconscious.
In the previous chapter, Akainu appeared after a long time. At Mary Geoise, Kuma goes on a rampage and Akainu appears to stop him. Akainu severely injured Kuma but was unable to capture him. This led to Thien Long criticizing Akainu.
Although Kuma was seriously injured, he was still able to escape. Revealing the content of chapter 1093 there is no information about these two characters.
In particular, there will be a holiday next week. Which means One Piece chapter 1094 will be released on October 8, 2023.