According to jungler Kanavi, the presence of Ruler and Knight has brought a lot of positive changes in the JD Gaming lineup.
Bilibili Gaming had an impressive journey when defeating both representatives of the LCK Gen.G and T1 to be in the final match and rematch with JD Gaming. However, Kanavi and his teammates did not let their opponent create a 3rd earthquake. With a perfectly operated squad, JDG defeated BLG with a score of 3-1 and officially crowned at MSI 2023.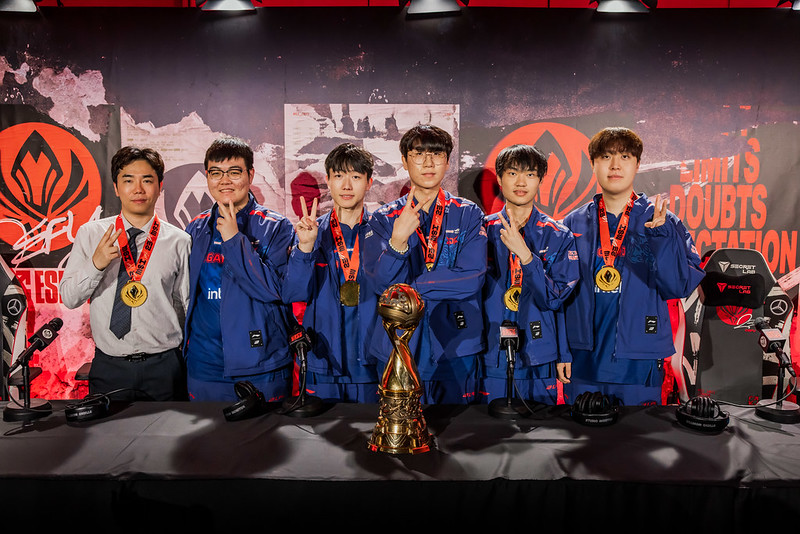 JDG won MSI 2023 without losing any matches
Here's what JDG members shared after they won the Mid-Season Invitational:
Many fans believe that the difference between the LPL and LCK comes from the classification of champions by meta. What do you think about this idea?
Coach Homme: The LPL and the LCK are both top regions in the world, but I believe the LPL has done a better job of anticipating and preparing for the conditions. At least at MSI, we played better and won.
Ruler, you still think you're not the best ADC in the world. What do you think you need to improve more to improve yourself?
Ruler: I still have a lot of tournaments ahead of me, I think it's too early to say anything.
There are a lot of ADCs that are great at laning, so I can't claim to be number 1. I believe I need to focus more on laning in the future.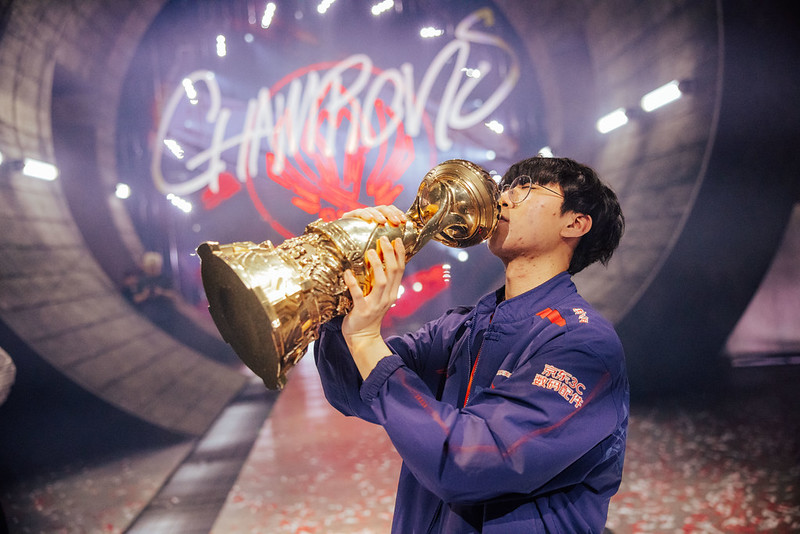 Ruler completed the 4 biggest titles in the world LHMT village
Many eyes were on the Korean players in the JDG lineup. ASIAN Games will be held this year, if you were called up to the national team, would you join?
Ruler: Personally, I believe that today, I'm closer to being selected for the national team, but I think players who are playing in the LCK will be given priority. It is a great honor to play for the national team. I still carry the wounds from the previous ASIAN Games, and I'm looking forward to getting my revenge this year.
Kanavi: It's a very long way to the ASIAN Games from now on, I'm not sure I can keep up until the ASIAN Games. Given that I'm playing in the LPL, I'm not sure I'll be picked.
Kanavi, what's different about JDG this year compared to last year?
Kanavi: Ruler and Knight made the difference. Last year, I always had to be with my teammates to fight, and at the same time, I took on more of the main role. This season, I tend to use tank champions with a tendency to open fights.
A lot of people thought I would play worse with tank champions, but now I've proven myself. Besides, I also feel less pressure when using tank champions.
Kanavi affirms Knight and Ruler's role in JDG's success
Knight, what do you think of the FMVP title and your performance with Jayce?
Knight: I'm really happy that we won the championship. The reason I chose Jayce is because this champion has the ability to combine well with Maokai.
I know Jayce well because I've been using him since pro. I expected them to let Jayce pick because I'm a lot more dangerous if I had Syndra or Ahri.
What do you think about this year's MSI format?
I think the Bo5 format is really tiring because you have to play for a long time. However, with this format, there will not be as many regrets as in previous tournaments.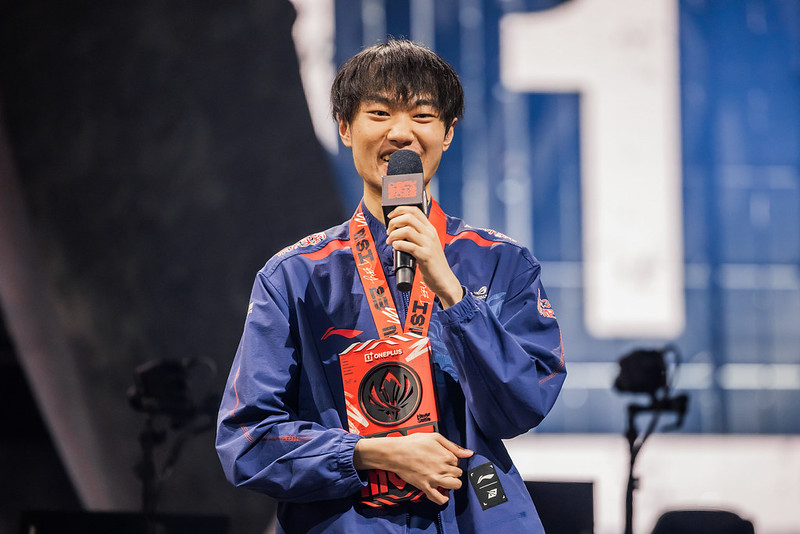 Knight wins MSI 2023 Finals MVP title
369, what did you and the whole team do to stay calm during the finals? How did you feel after the first game?
369: We've beaten BLG quite a few times, so we don't feel pressured.
Ruler, in your opinion, what makes LPL superior to other regions?
Ruler: LPL teams are excellent at initiating teamfights. The bot lane players always show stability and firmness in teamfights.
JDG could be the first team to complete the Grand Slam of League of Legends. Homme, what obstacles do you think JDG will face?
Coach Homme: We have the best players. If they continue to play well, we can conquer any challenge.