(Fatherland) – Knight seems to be about to surpass Faker at an extremely important award.
A few days ago, the prestigious Esports Awards 2023 announced important nominations and attracted great attention. Even the LPL audience is interested in this award when JD Gaming (JDG)'s Knight was nominated in the "Esports PC Player of the Year" category. JDG itself also has a chance to win the title of "Esports Team of the Year".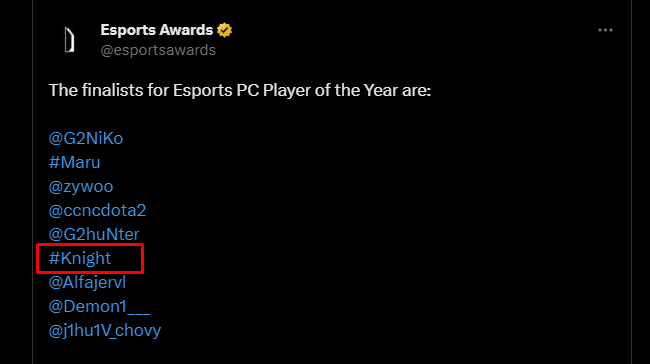 Knight was recently on the nomination list for the title "Esports PC Player of the Year" at the Esports Awards 2023
It is important to know that since 2016 until now, no League of Legends player has won the "Esports PC Player of the Year" category at the Esports Awards. Even when Faker was nominated twice in 2016 and 2017, "Demon King" could not win Coldzera or Miracle.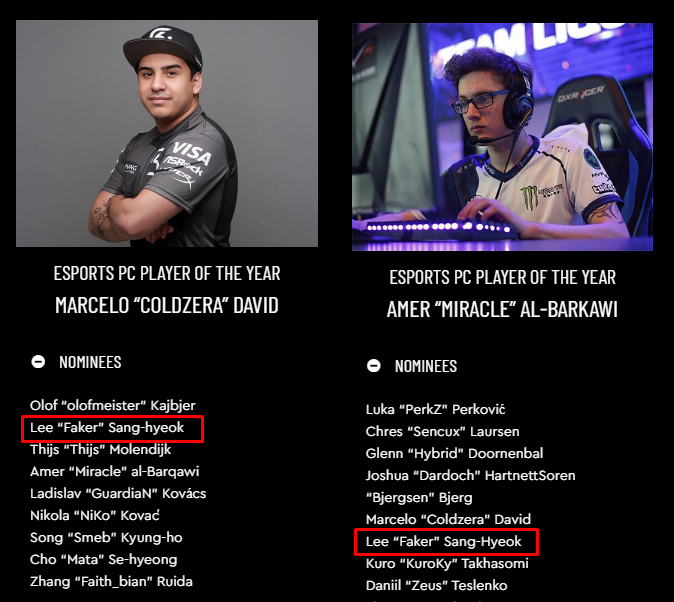 Faker was nominated in this category in 2016 and 2017 but failed
However, the LPL media is very confident that Knight can win at the Esports Awards 2023. The reason comes from the fact that Knight is in very high form in 2023 and has won many important titles. If he can win the 2023 Worlds title with JDG, Knight will have a great chance to win the "Esports PC Player of the Year" category.
Knight was even voted "Best Player of the Finals" of MSI 2023
Previously, Knight and JDG won the LPL Spring, Summer and MSI 2023. If they win at Worlds 2023, they will win a prestigious "Grand Slam" that no other League of Legends team has ever accomplished. JDG can even win in the "Esports Team of the Year" category if they can do this.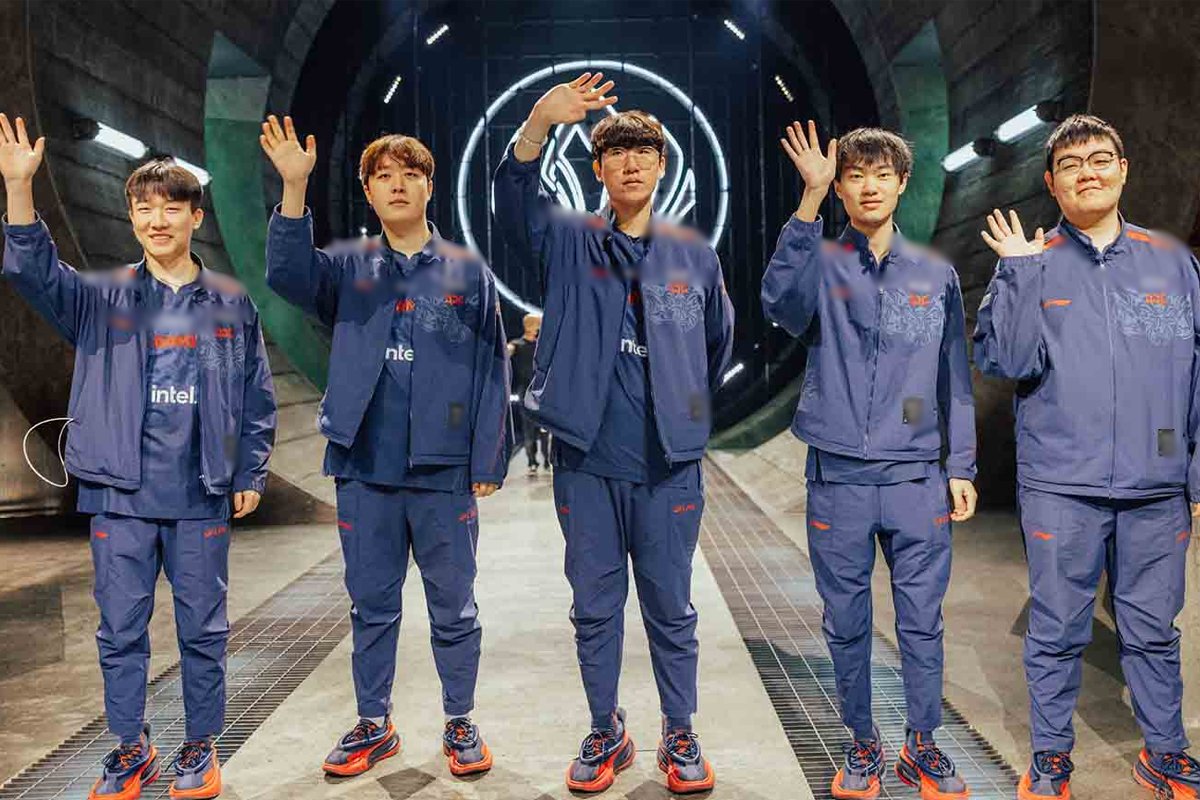 JDG is aiming to win all important titles in the 2023 season
Of course, to be able to achieve the above titles, Knight and JDG need to win Worlds 2023. Although JDG is considered the top team in the world, their opponents at the upcoming Worlds are also the best teams in the world. "horny" name. If JDG can really win Worlds this year, they will leave a bold mark in the history of League of Legends with many records and prestigious awards.