JDG won the MSI 2023 championship, Knight revealed about the selection of Jayce, Ruler and Kanavi also asked to compete in ASIAD.
JDG successfully defended the MSI championship for the LPL region in the civil war match against BLG. Without any difficulty, the JDG members put on excellent individual performances and completely overwhelmed the opponent on the other side. A worthy result for the all-star squad predicted to be born to be champions.
(To Homme) Congratulations on winning the championship. Many fans think that they have misjudged the strength of the teams from the LPL. What is your opinion?
Home: The LPL and LCK are both strong and both played well. I think the LPL did a little bit better in the meta and game preparation. At least at this year's MSI, the LPL did a little better, so we won.
(To Ruler) You've won at least one of all the major titles, but you're still modest, saying you're not the best AD carry in the world. What else would you like to accomplish?
Ruler: There are still a lot of tournaments that I will be participating in so it is too early to say that. Also, there are a lot of ADCs that have great laning, so I can't say I'm the best. I want to focus more on laning in the future.
(To Ruler) After Worlds 2017, you maintained your form, but couldn't win more international championships. During that time, do you believe that you are still a top player? If not, how much effort did you put in?
Ruler: I'm not sure about my strengths as a player, as I'm constantly getting eliminated in quarterfinals or semifinals. However, I want to do the best I can with what I have. I think that went well at this MSI.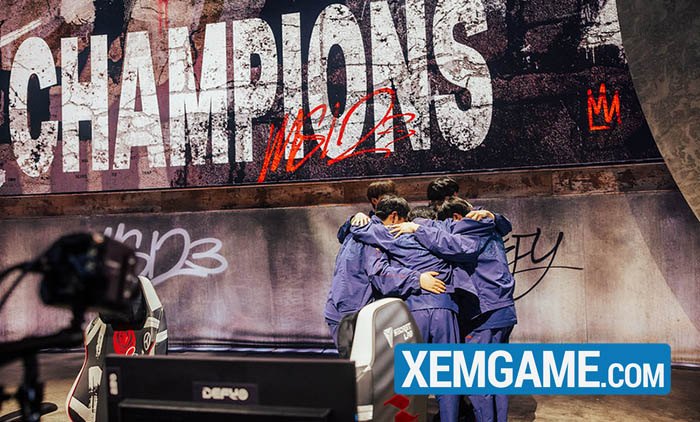 (To Kanavi and Ruler) When the two seeds of the LCK were eliminated, a lot of eyes were on JDG's Korean players. The ASIAD will be held this year. If you were called to play for the national team, would you be ready? Would you like to be selected?
Ruler: Personally, I believe I'm one step closer to being selected for the national team, but I also think it might be difficult because I play in the LPL. It would be an honor to be selected. I have a defeat at the 2018 Asian Games and if I am selected this year, I want to change the previous result.
Kanavi: I know a lot of fans are paying attention, but there's still a lot of time until the Asian Games kick off. I'm not sure if I can stay strong until then and since I play in the LPL I'm not sure about that either.
(To Kanavi) What's the difference between last year's JDG and this year's JDG?
Kanavi: Our mid and bot lane has changed. Last year, I had to compete with my teammates and usually take the carry position. This time, I often play in the first team with champions that open combat and tank. A lot of people say I'm worse when using tank champions, but I'm glad I've proven that I'm also good at this group of champions. Also, I feel less pressure when playing tanker.
(To Homme) Summer LPL will start soon. How will you manage the preparation for the tournament?
Home: My players have worked really hard so I want to give them a break for at least a few days. After the break, since they're both excellent players, they'll quickly pick up on the changing meta. We will focus before the season starts and work hard.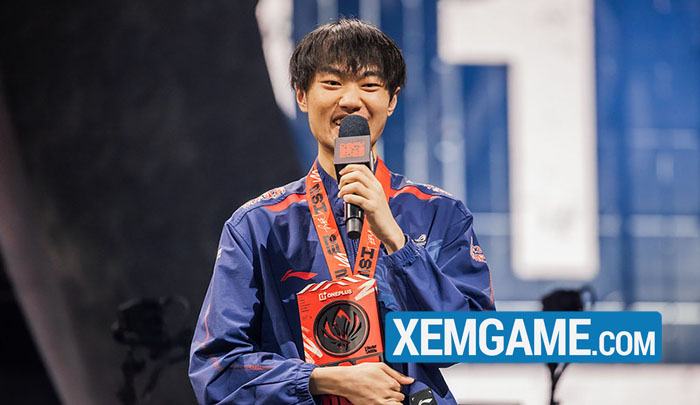 (To knight) You have been awarded the MVP for the finals. How do you feel? What do you think of your Jayce performance?
knight: Since we won the championship, I'm really happy. The reason I chose Jayce is because this champion has the ability to combine well with Maokai in the jungle.
(Up to 369) Bin had a great performance during MSI. Do you know how to deal with him?
369: I'm glad I beat him and won the championship.
(To Homme) The pick ban in the finals is different from the previous matches. Is it calculated and carefully prepared? Or just random?
Home: Well, the players' performance is the most important. Picks and bans were done with the players, so we prepared well. I agree that Jayce was the winning pick today and we discussed that before the match started.
(With Homme) JDG could become the first team to win a Grand Slam. What obstacles do you have to overcome?
Home: I always think my players are always at their best. If they continue to do well, nothing is impossible.
(To knight) How does this MSI feel compared to previous years? With so many Bo5 matches going on?
Knight: First, I think the Bo5 format causes a lot of fatigue because you have to play continuously for a long time. In addition, in this format, there is not much disturbance compared to previous tournaments.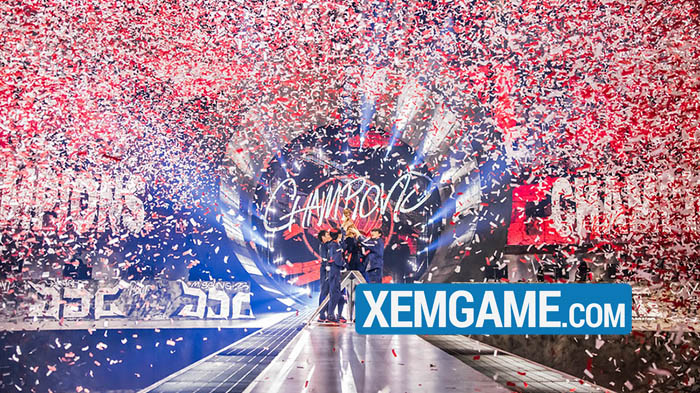 (To Missing) Entering the summer season as the champion of Spring and MSI, what will you do with your playstyle? Will you play the same or change it?
Missing: We played a lot of Bo5 matches throughout the tournament and we learned a lot. We will do our best in the summer and do our best to reach the finals again.
(To everyone but Ruler) Ruler has been rated as the best AD carry for many years. He's pretty modest about his achievements, but do you think he's the best ADC of all time?
369: I love Ruler. In my opinion, Ruler is the best ADC.
Missing: He played flawlessly and deserves all the respect from everyone. I hope he goes on to win many more championships.
(To the knight) Are you surprised they let Jayce go in the pick and ban phase so many times?
Knight: I thought they could leave Jayce to me, because my Ahri and Syndra are much stronger.
(To Ruler) Looks like the LPL is putting some distance from other areas in terms of teamfights. What advantage does LPL have over other regions?
Ruler: LPL teams are really good at starting teamfights. As for bot lane, they have a steady performance in teamfights and I believe that's the reason for the advantage.