Criticism towards the Sentinels has increased significantly after the recent defeat to Leviatán and the focus of criticism is probably the case of Tyson "TenZ" Ngo with an extremely bad 0.72 rating.
In this series, TenZ suffered from competitive pain despite a joint infection in his left hand that made his index finger almost unusable. Also after the defeat to Leviatán, Sentinels officially said goodbye to coach Don "SyykoNT" Muir after only 3 matches at VCT America (record: 1 win and 2 defeats).
As noted above, TenZ was the most underrated player in the match against Leviatán and some die-hard fans responded by attacking him on social media. This led Kyedae, TenZ's girlfriend and popular streamer, to beg for "empathy" during TenZ's difficult time and her battle with cancer.
"Hope everyone understands because Tyson had to fight Leviatán," Kyedae shared on Twitter. "I'm sure if given the choice he would sit out. TenZ played with a finger with a joint infection and just tested positive for COVID this morning. I know people will probably I don't accept and I will be criticized for this tweet but I don't really care I always feel hopeless with my current situation and if I could, I would have hidden from everyone and myself the fact that I have cancer. letter so he can continue to focus fully on his playing career."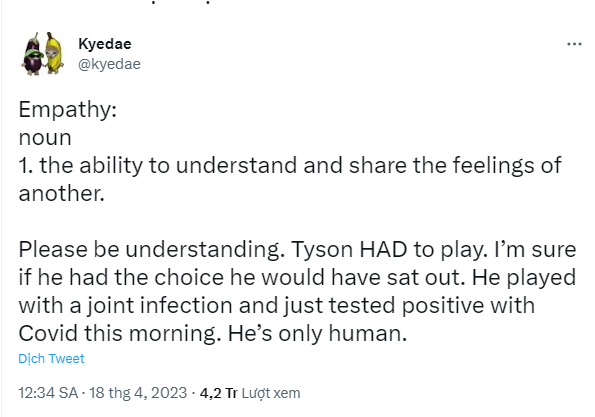 It is known that TenZ suppressed the pain of the competition and only achieved a rating of 0.72, ACS 149 and KD 35/49 in all 3 maps. In the previous match against NRG, this young player was also not in his best form when he was at the bottom of the frag table with a rating of 0.48, but in reality, the whole team also performed poorly and let NRG easily apply. island with the final score being 2-0.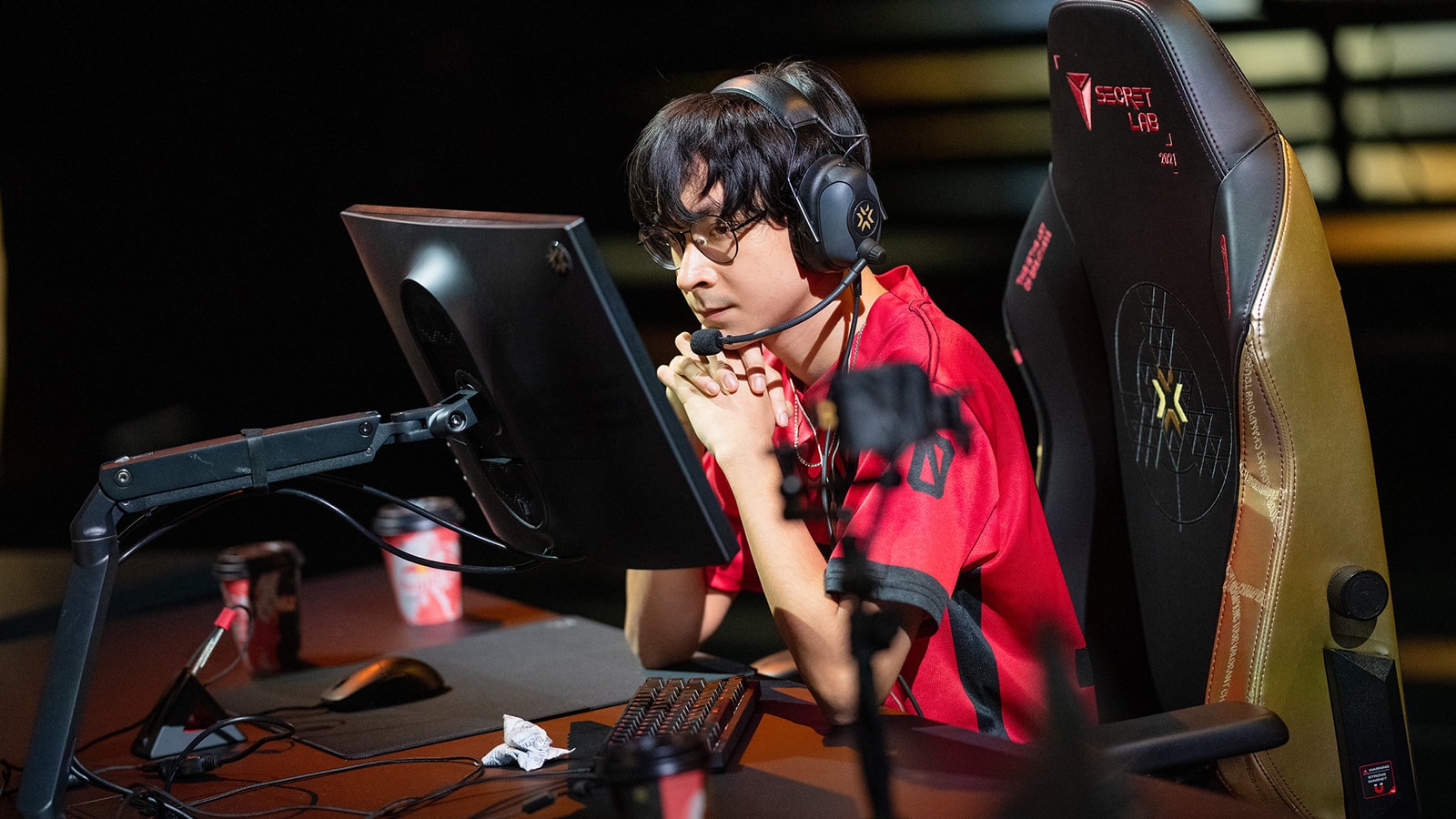 The reason TenZ has to compete against the backdrop of Kyedae's battle with leukemia and currently suffering from an injury could be because the Sentinels' sixth player, Marved, is said to be still preparing a visa to go to Los Angeles. Although some fans are blaming TenZ for his recent performances, others are on his side as they understand what he is going through at the moment.
Sentinels will return on April 21 to face LOUD and try to get a second win to get a 2-2 record at VCT America. The board has also promoted Adam Kaplan to head coach, which means we could see some changes in the Sentinels' roster in the future and player swaps if Marved is available. .