Playoff schedule VCS 2023 Sunset. Update the latest draw, schedule of play off VCS Summer 2023 from webthethao.vn.
Recently, VCS Summer 2023 2023 announced the playoffs format. The tournament will feature the top 6 teams in the group stage, promising an explosive summer with VCS!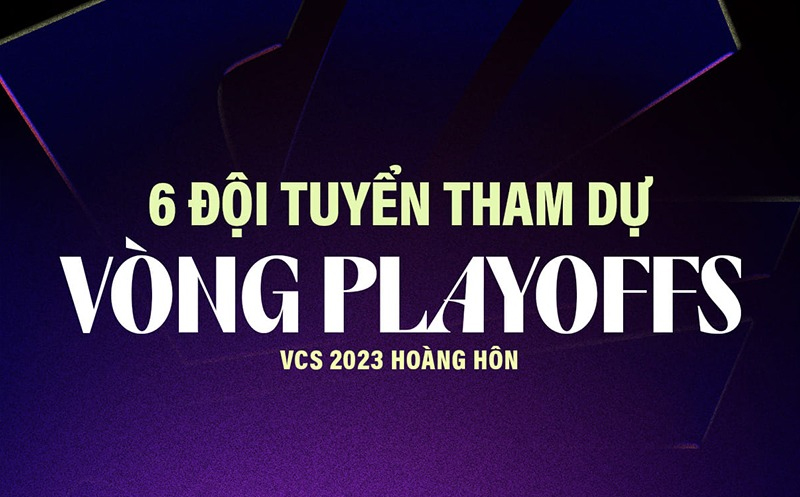 Playoffs VCS 2023 Sunset will have the participation of 6 teams
The VCS Summer 2023 Playoffs will start on August 12, 2023 and last for 1 month. The tournament uses the same win-lose bracket format as League of Legends championships in other regions.
Playoffs schedule VCS 2023 Sunset (VCS Summer 2023)
Day
Time

Team
Score
Team
12/8 17h00 Round 1 SGB 3-1 TF 13/8 17h00 Round 1 CES 2-3 TS 19/8 17h00 Round 2 GAM SGB August 20th 17h00 Round 2 TW TS 25/8 17h00 Round 2 losers TF 26/8 17h00 Round 2 losing branch CES 27/8 17h00 Finalist of winning branch 2/9 17h00 Semi-final of losing branch 3/9 17h00 Final of losing branch 9/9 17h00 Grand final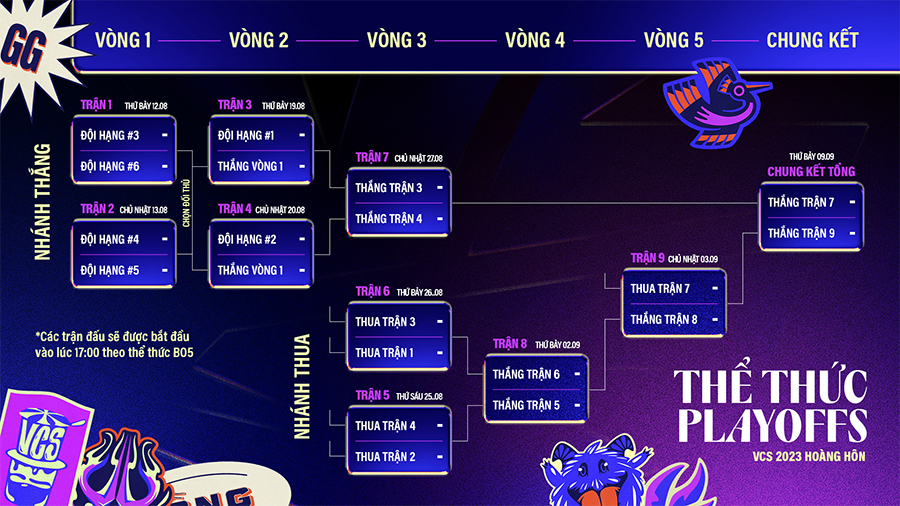 Format of playoffs VCS 2023 Sunset
After the end of the group stage, the 1st and 2nd place teams will go directly to the 2nd round, while the 3rd to 6th place teams will play in the 1st round.
VCS 2023 Twilight playoffs will be demarcated by Bo5. The 2 finalists of the tournament will qualify for the 2023 World Championship.