Recently, Genshin Impact has brought many new content to the gaming community. From the launch of the big version, it can be confirmed that the billion-dollar blockbuster is truly determined to amplify its influence after more than 3 years of fighting globally. On the other hand, Genshin's brother Honkai: Star Rail also proved to be no less competitive. Even though it was only born half a year ago, miHoYo's "darling" has even surpassed the growth rate of its predecessor, becoming one of the most popular Gacha games at the present time.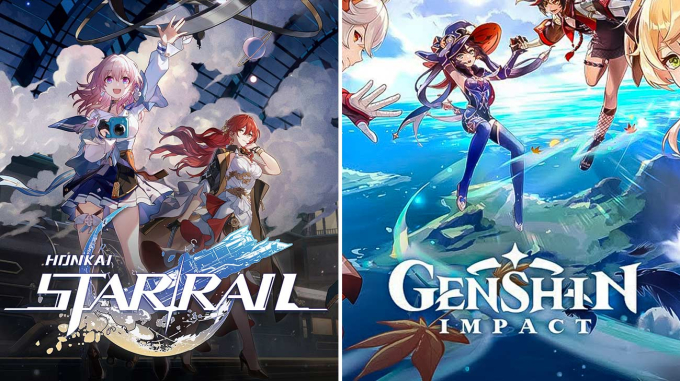 Genshin Impact and Honkai: Star Rail are stirring up the Gacha segment in 2023.
Since its launch in April 2023, Honkai: Star Rail has continuously surpassed Genshin Impact in revenue. This is a situation that is considered understandable thanks to the attraction of a new blockbuster. Besides, this game is also continuously carefully cared for by miHoYo with countless unique content. For nearly 6 months, the Explorers went through 4 versions, met more than 30 characters, traveled to many new planets and encountered countless different enemies.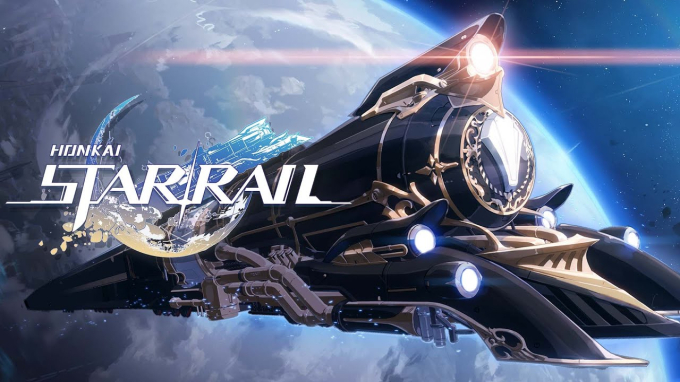 Honkai: Star Rail is increasingly diverse with a complex plot system not inferior to Genshin Impact.
This does not mean that Genshin is neglected or discriminated against by the publisher with Honkai: Star Rail. Because the massive amount of information, events and updates in the new version is always enough to impress any gamer. However, the unbelievable development of the junior has surprised Genshin players. Up to now, the introduction of the 5th god is not enough to help Genshin regain the "upper hand" against Honkai: Star Rail.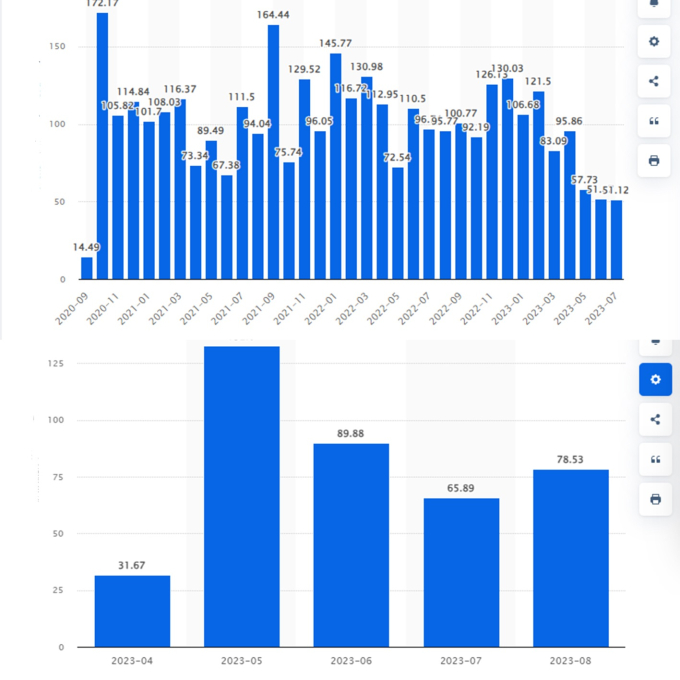 Genshin (top) is still losing revenue growth compared to Honkai: Star Rail (bottom) (Source: Statista)
However, many people predict that this situation will not last long. As is known, miHoYo always knows how to create unexpected and breakthrough steps, keeping the community always in a state of excitement and anticipation. Most likely, Genshin impact will have new strategic steps to attract attention in the near future. Many gamers believe that just one "overthrow" at the right time will help the game regain its position in the hearts of fans.