On the evening of July 12, the film crew "My House is Strange" had a film premiere in Hanoi, interacting with the audience and introducing the first episode of the series. In the film, Le Bong plays Ha Giang, a poor girl with a simple and idyllic dream but is pushed by fate into dangerous situations. This is also a character with a rather complicated psychological transformation, promising to create many surprises for the audience in the film.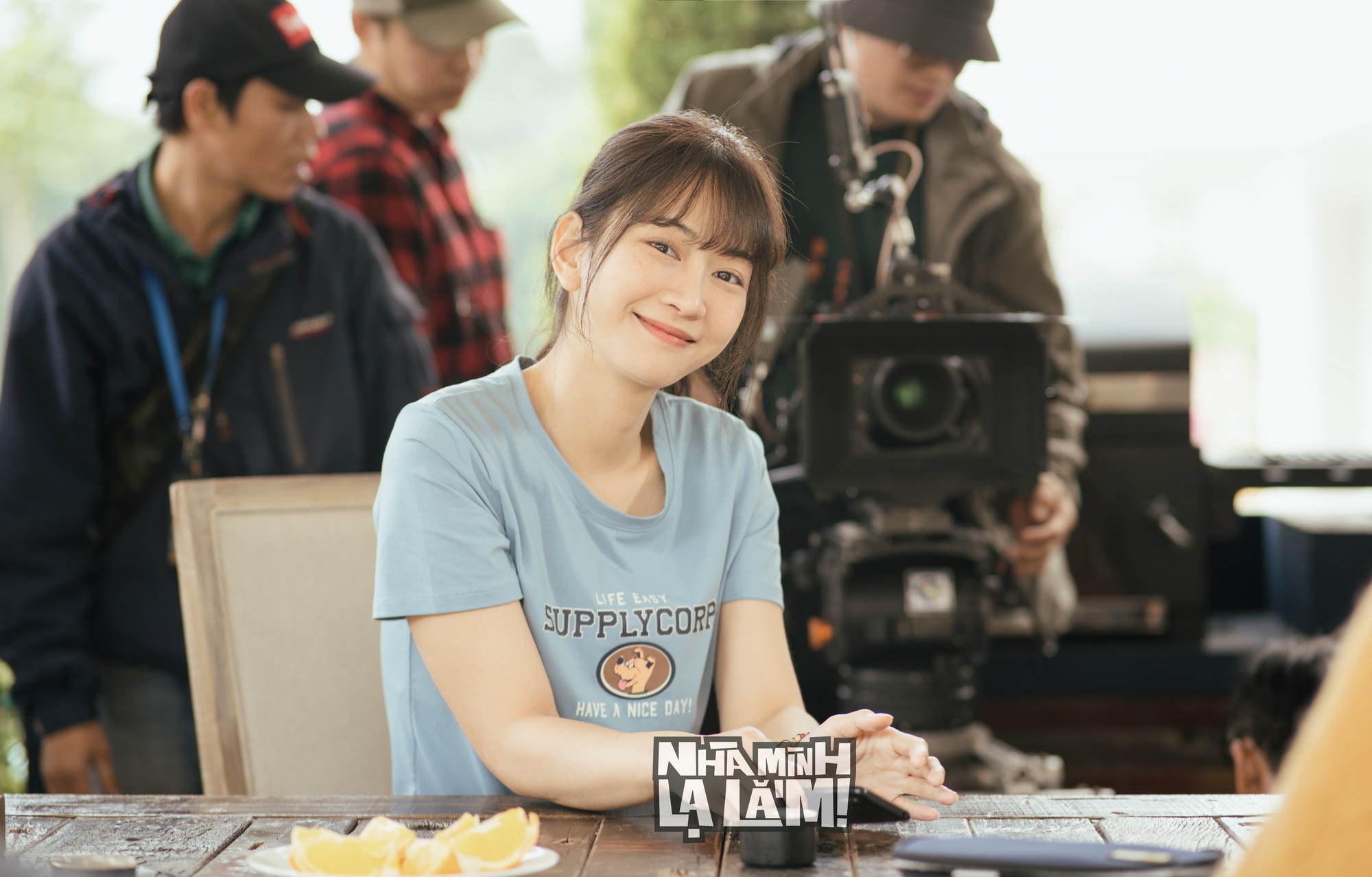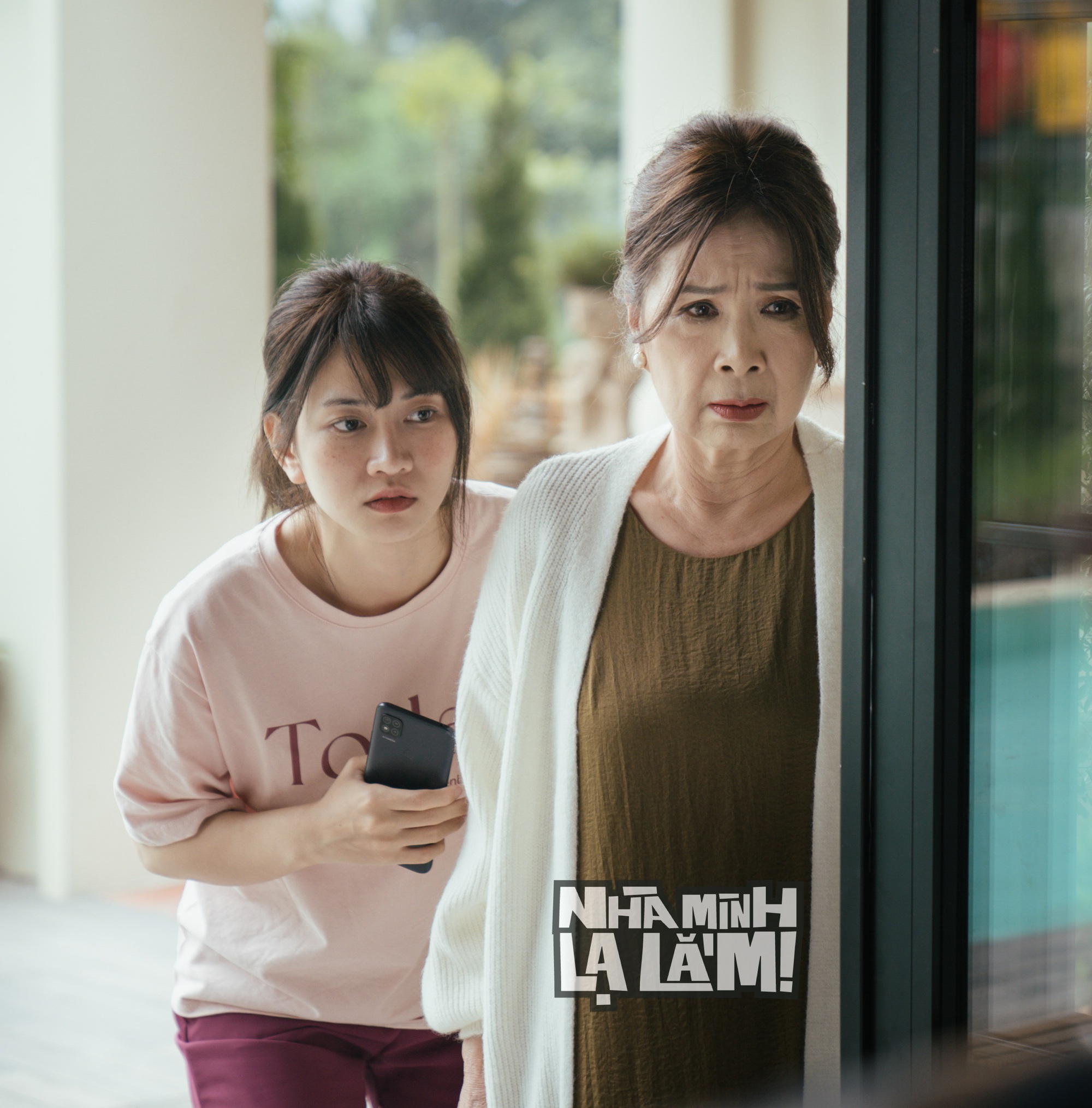 Sharing at the event, Le Bong shared: "When everyone trusted me to play the role in "My House is Strange", I myself feel very lucky. But this is also a great pressure for me. So, I myself have to be more careful in everything I do. I also try to improve myself every day. I also consulted the director (Dinh Tuan Vu) and he gave him advice to avoid scandals, to be loved and accepted by the audience."
During the filming, Le Bong was given the best conditions by the crew members to study and practice acting skills. People's Artist Kim Xuan always pays attention and corrects Bong every small detail, while People's Artist Trung Anh cheers and reassures her. During the press conference, artist Kim Xuan also revealed that Le Bong and the young actors in the group went to actor Trung Anh to learn more about acting.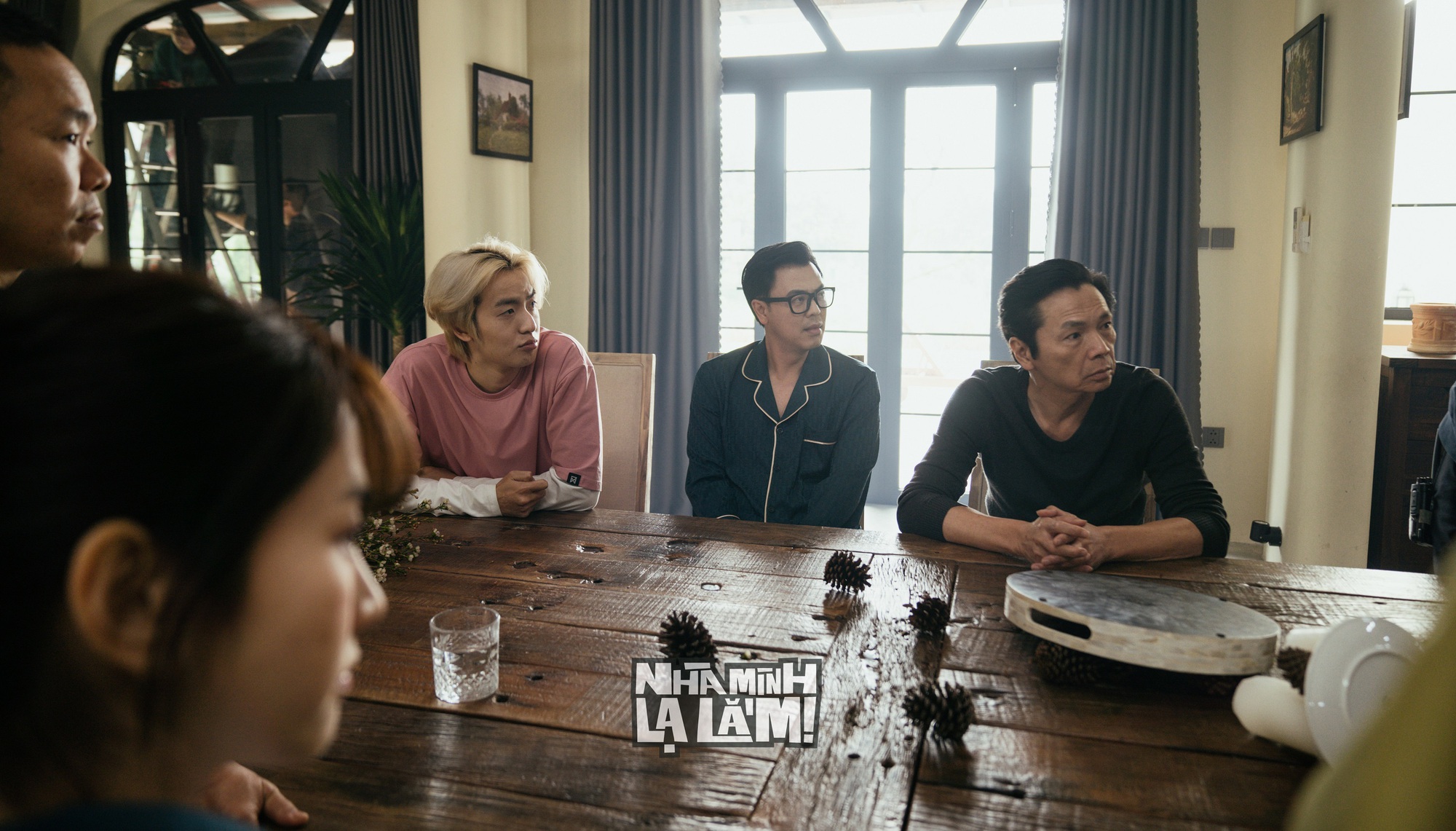 My House Is Strange! Directed by Director Dinh Tuan Vu, with a length of 12 episodes. The film attracts attention with its unique script, originating from a terrible traffic accident that claimed the lives of 7 people in the same family, only Thanh My (8 years old played by Nha Uyen). still alive. In addition to Tuan Tu and Luu Huyen Trang, the project gathers a large cast of actors such as People's Artist Kim Xuan, People's Artist Trung Anh, Nhan Phuc Vinh, Le Bong, Samuel An, Huong Giang…
Thanh, the only remaining relative of Thanh My, despite trying her best to heal, she still did not recognize him and completely lost her memories of herself and her family. At the doctor's suggestion, Kim (played by Huong Giang) proposed to create a fake family, so that she could live in a happy and familiar environment like before, in the hope of quickly recovering. her memory with the least amount of damage.
Huan (played by Nhan Phuc Vinh) – a deputy director with many tricks – was hired by Kim to build a fake family for Thanh My with a generous salary. He quickly went to find the remaining 7 members playing the role of her relative. A strange family with all backgrounds and personalities is formed. From strangers, they must learn to live in harmony with each other to bring a happy atmosphere to Thanh My.
After initial confusions and misunderstandings, they draw closer together, each with their own journey of growth with the help of the others. Thoughts of that easy life would go on smoothly, until the pieces of Thanh My's broken memories gradually returned…
The movie is scheduled to air every Monday and Tuesday night from July 17.
Photo: NSX