Since the 13.8 release of League of Legends, cheating by taking advantage of game bugs has become more and more common. Specifically, League of Legends is experiencing errors using skills, equipment without cooldown or possessing a huge amount of gold thanks to undoing Shine Stone. These things have made the LoL experience of players quite bad in the past time.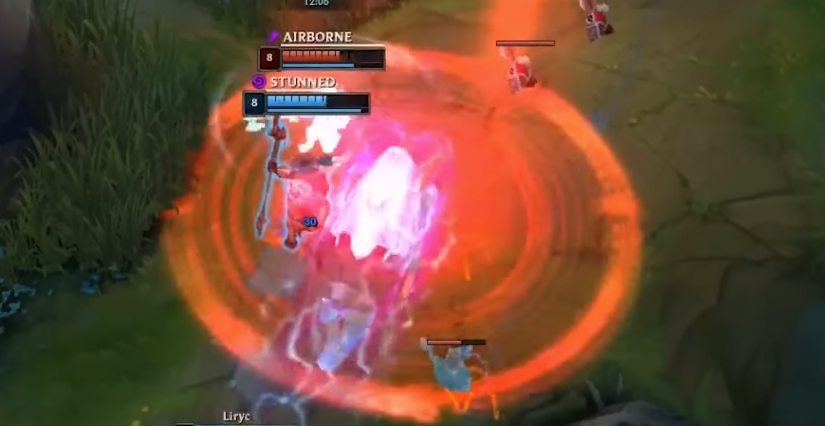 League of Legends these days is witnessing too many cheaters
On the Riot Games side, they recently added a feature to League of Legends to somewhat reduce the above cheating situation. Basically, League of Legends players will now have the right to report cheaters right in the match. Moreover, the accused will be automatically blocked from talking and players can update more cheats. This feature has been applied by Riot Games in the game VALORANT.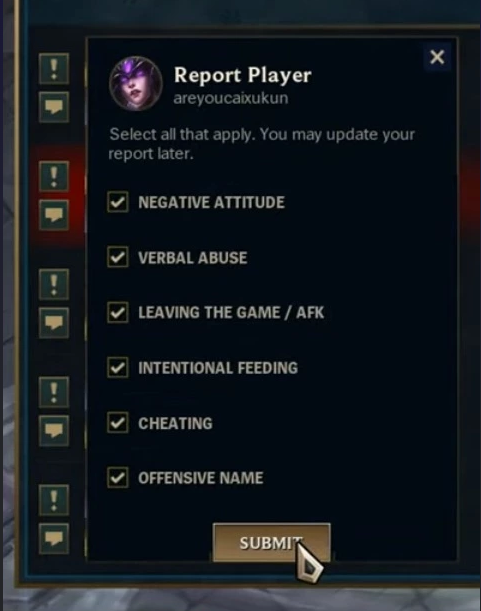 League of Legends players can now report bad behavior such as inappropriate language, leaving the game, being intentionally knocked down… right in the game.
This feature is theoretically quite useful when League of Legends players can report bad behavior quickly instead of waiting until the end of the game. However, the League of Legends community thinks that the above feature will not be effective. The reason comes from the fact that League of Legends does not have an automatic system of canceling matches, preserving ranking points like VALORANT.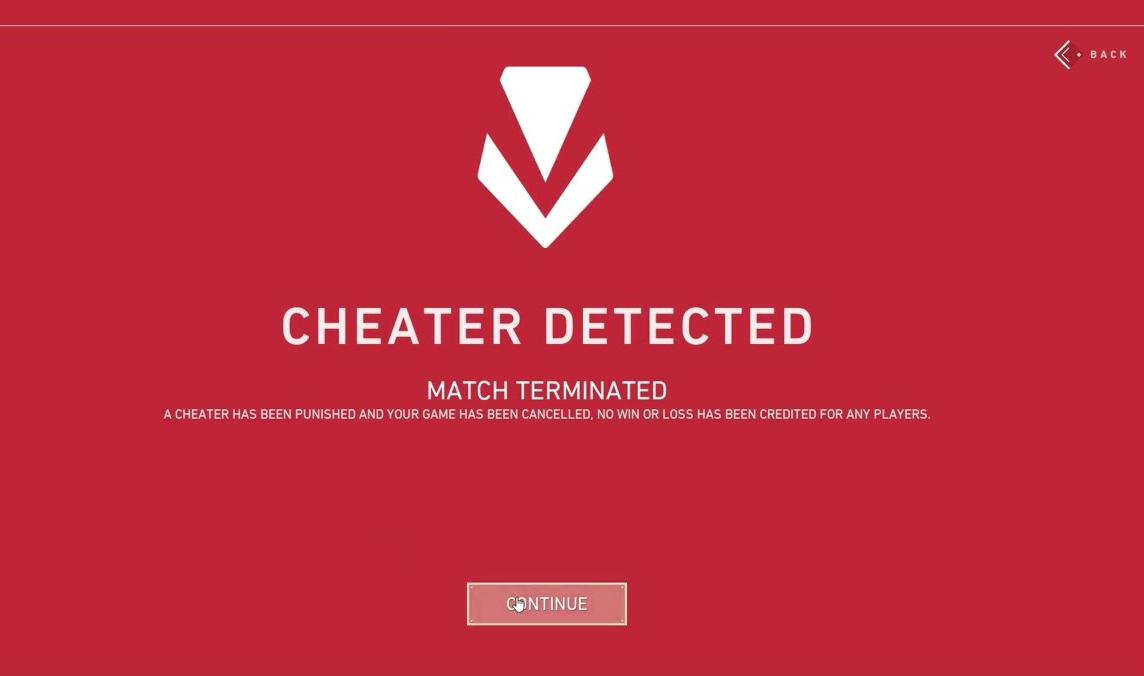 When there is a notification of detecting cheaters in VALORANT, the match will be immediately canceled
"I understand the purpose of this new report feature but Riot Games seems to forget that League of Legends is not VALORANT. This game does not have a system that automatically cancels the match when a cheater is detected. It only makes the detection speed of the crooks a bit faster, but the player's ranking is still affected," – one player commented.
Indeed, the above feature of Riot only helps to detect cheaters faster than currently. Meanwhile, players still have to endure these crooks for the rest of the game and there's no guarantee that rank points will be preserved. Perhaps Riot Games should add an auto-cancellation system when detecting cheaters for League of Legends like VALORANT if they want to apply this feature effectively.