Return of Garen
In patch 13.16, Garen and his support units were significantly increased by Riot. Furthermore, the Demacia race itself also gains resistance at large activation milestones. Therefore, the "pinwheel" Garen lineup has returned strongly in the current version.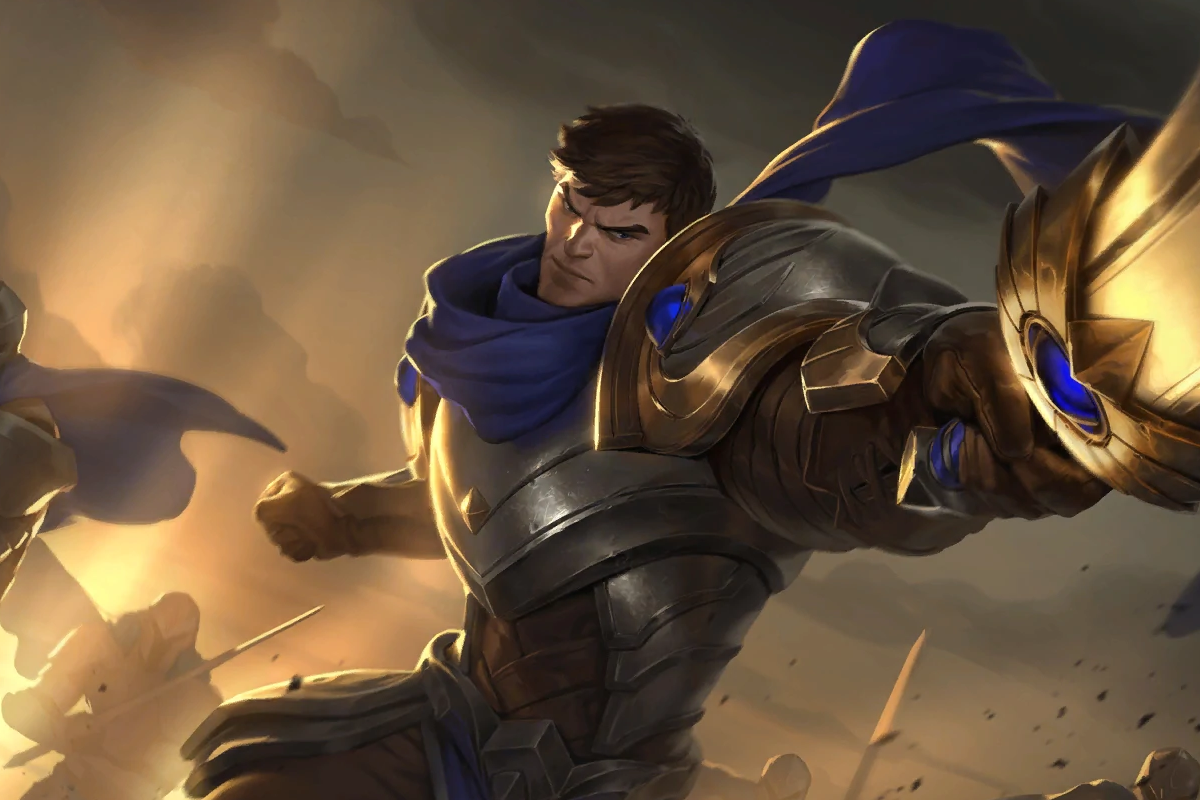 Garen and support elements have been significantly buffed in patch 13.16
Not stopping there, the Tactics players also found a way to elevate this squad with the Legend of Master Yi. With cores that increase attack speed, damage to mana, Master Yi will help the squad around Garen become extremely powerful.
Build a "pinwheel 2.0" Garen squad
In the early game, players can aim for 3 early Demacia with Kayle, Poppy, and Galio. After that, Kled is a good pick to increase Kayle's damage in the backline. In addition, players can use an extra unit of Courage to ensure stamina.

The lineup players should aim for in the early game
In the mid game, Sona and Garen are important champions that players should invest in. Sett is also a champion to buy in the middle of the game when he has good base stats and activates the Hero effect for Garen. If possible, Shen is a very strong addition at level 7 with the activation of the Brave and Summoning system.

The 5 Demacia milestone will help players own a not-so-short winning streak in the middle of the game
After upgrading Garen to 3 stars, players should consider pushing to level 8. Aatrox or Nasus will be good replacements for Sett, if possessing Demacia Seal, players can aim for 4 Heroes mark. . Heimerdinger is also a valuable addition when this unit brings many unpleasant effects.

Complete line-up at the end of the game with the addition of Heimerdinger, Aatrox
With the choice of Tech Core, Refueling and Acceleration from Master Yi proved to be extremely suitable for the lineup around Garen. Players should get an upgrade to support the upgrade of champions or have more equipment in the 2nd core to shorten the time to push Garen to 3 stars. In terms of equipment, Garen will need Guinsoo's Rageblade and Bloodsword to deal damage, effective combat turrets.
Conclude
With the increase in strength and finding "true love" as Legendary Master Yi, the "pinwheel" Garen squad is proving extremely strong. Players should probably take advantage of this lineup to climb ranks more effectively in the current version.