Kalista's Discomfort
Right after patch 13.14 was released, Taric emerged as a very strong tank. Even after being nerfed, Taric still shows his annoyance with his huge shielding ability. Therefore, the players in the LPL area have come to Kalista as a direct countermeasure to this unit. Moreover, they also discovered that Kalista can quickly take down many other tank champions.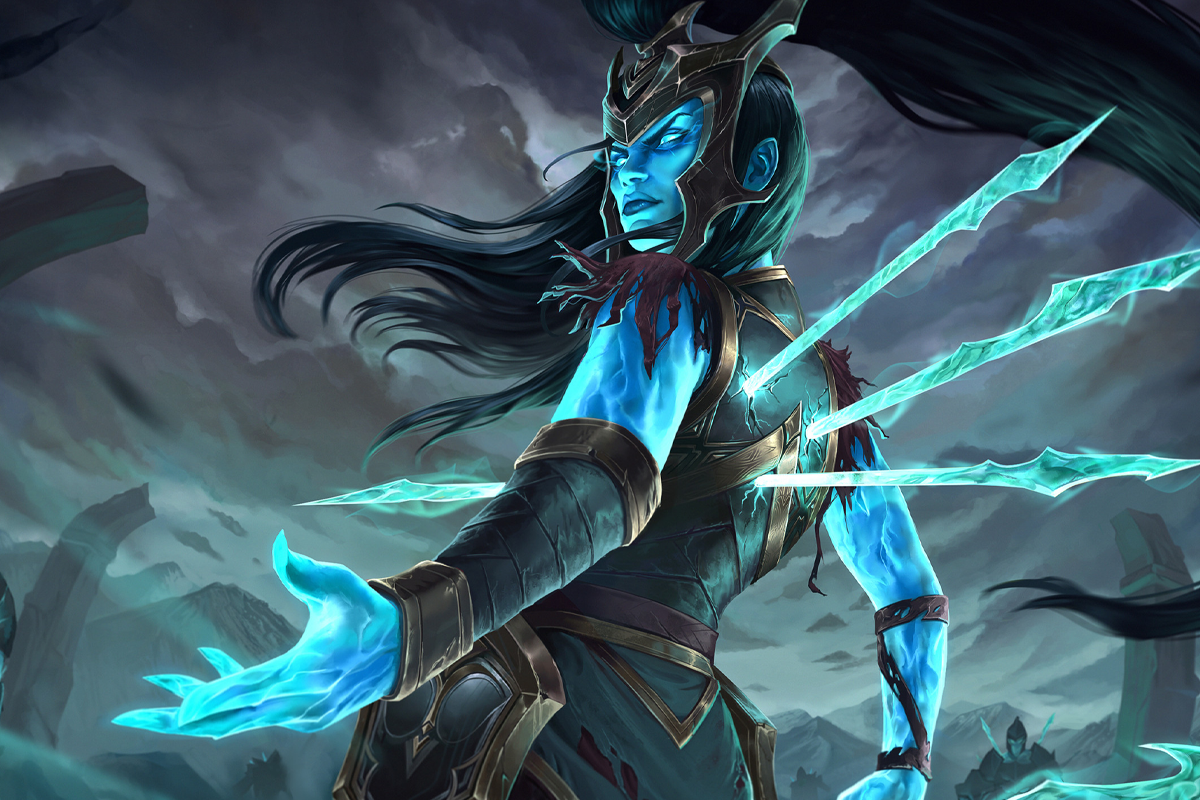 Kalista helps players counter strong tank champions
Build a 3-star Kalista squad
The best way to start this playstyle is to use 3 Ionian with Sett, Irelia and Jhin. If Guinsoo's Rage Blade can be paired, the player should give it to Jhin to ensure output damage. If you see Kalista at this stage, the player should buy it immediately to transfer "cards" more effectively.

Ideal starting lineup with 3 Ionia
In the mid game, players should switch to 4 Challenges to ensure the amount of Kalista's attack speed. Shen and Yasuo are the units to buy at this stage to ensure the ability to withstand as well as add damage to the squad. Players should stop buying experience at level 7 to maximize the rate of getting Kalista.

The milestone 4 Challenges is extremely important for Kalista in the middle of the game
In the late game, Gwen and Senna will be the units needed to complete the 4 Shadow Isles. Players also noticed and added Aatrox to the squad to increase Gwen's damage. If you own the Shadow Isles Seal, the player should leave Viego and put Shen in the squad to ensure resistance.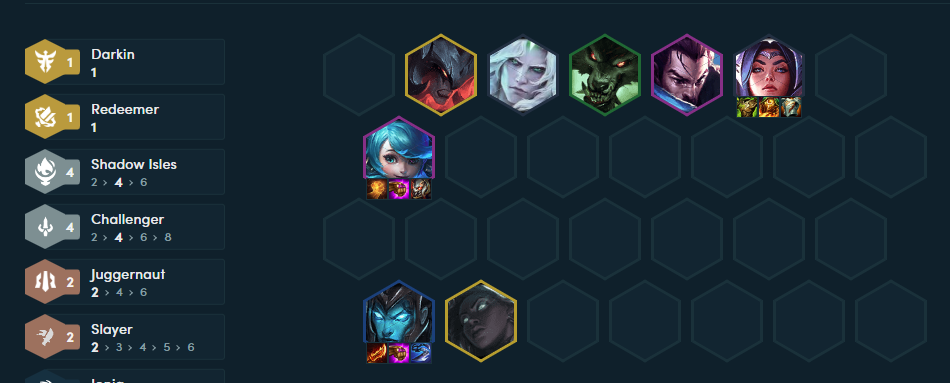 The complete lineup with 3-star Kalista and the landmark 4 Shadow Isles
With the Legend option, Draven proved to be quite suitable for this squad when the 3 Ionian milestone at the beginning of the match helped players get a lot of gold. Cores that give Marks or Hearts of the Shadow Isles should also be prioritized in this squad. As for equipment, Kalista will need Guinsoo's Rageblade, Gemstone Gloves. Players should also invest in Gwen equipment such as Hands of Justice, Giant Power, Gemstone Gloves.
Conclude
With the ability to take down tank champions quickly, Kalista proves to be an extremely strong unit at the moment. If players need a new way to effectively rank up, Kalista proves to be extremely suitable.