Overwatch 2 suddenly announced a Collab event with girl group LE SSERAFIM.
Overwatch 2's first music-themed Crossover event is coming soon and K-popLE group SSERAFIM is the star of the event. The Korean girl group debuted in 2022, the same year Overwatch 2 was released, and has since become widely known for hits like "Unforgiven" and "Antifragile." Blizzard recently announced that LE SSERAFIM's upcoming song – Perfect Night – will feature Overwatch 2 in its music video releasing on October 26. In the teaser video, the members of the band all wearing the iconic headphones from D.Va. In addition, LE SSERAFIM will also have a special performance at BlizzCon on November 4. ​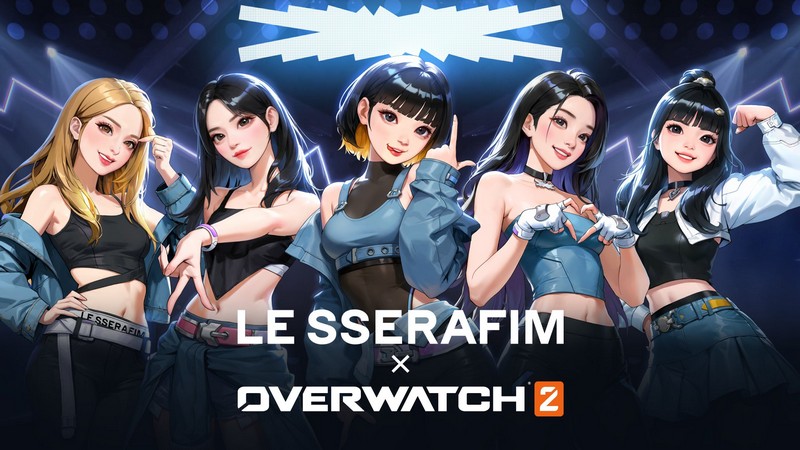 ​
In-game, this Crossover event will bring many new items, including band-themed Legendary skins, as well as a special game mode inspired by LE SSERAFIM (starting on day 1 November). Blizzard has not yet revealed the content of the above mode, but promises to provide more details on October 30. Overwatch director, Mr. Walter Kong shared: "We are extremely excited to have working with LE SSERAFIM on the game's first music collaboration event. Like the heroes of Overwatch, LE SSERAFIM members are great individuals and nothing can hold them back when they join forces."​
The collaboration with LE SSERAFIM is the latest multi-brand promotional campaign for Overwatch 2. Previously, Blizzard's F2P shooting game has collaborated with One-Punch Man, John Cena and even home-grown franchises. garden" Diablo. Overwatch 2 recently entered Season 7, introducing a new Diablo-based game mode along with a Halloween-themed Battle Pass and updates like the Sombra rework and the launch of the Samoa map. Blizzard will share its future plans for Overwatch 2 at BlizzCon on November 3. ​