This gaming handheld features a detachable touchscreen, trackpad, and controller.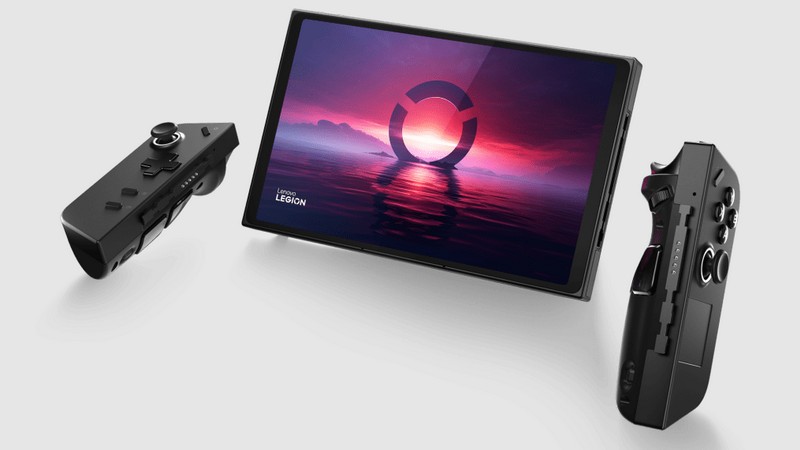 ​
At the IFA 2023 technology event, Lenovo announced Legion Go, its new handheld device with configuration equivalent to Nintendo Switch and handheld gaming PCs like Valve's Steam Deck. The Lenovo Legion Go will release in October with a starting retail price of $699 USD. The Lenovo Legion Go stands out from the company's other handheld gaming PCs thanks to a detachable gamepad called the Legion TrueStrike along with a kickstand on the back of the device. The Legion TrueStrike features a D-Pad, mouse wheel, ten programmable buttons, trigger and grip buttons, and two joysticks on each controller. To ensure the controller doesn't suffer from the same drift issues as the Switch, Lenovo has confirmed that the Legion TrueStrike uses a Hall Effect joystick.​
Lenovo notes that the Legion Go has an 8.8-inch QHD+ IPS display with touchscreen support. Along with 16GB of LPDDR5X RAM and M.2 SSD storage in three capacities: 256GB, 512GB and 1TB. Lenovo also confirmed that the device has a MicroSD card slot, allowing users to expand up to 2TB of additional storage. Legion Go is installed with AMD Ryz1 Extreme CPU, RDNA graphics architecture and Windows 11 operating system. Even more interesting, Lenovo mentioned FPS mode available on Legion Go. The company describes this as a mode that allows device owners to remove the controller from the screen and use the kickstand on the back to support the device. The right TrueStrike controller is then placed on a magnetic base with an optical eye on the bottom right of the controller, providing "more precise aiming and control", working similarly to a gaming mouse. .​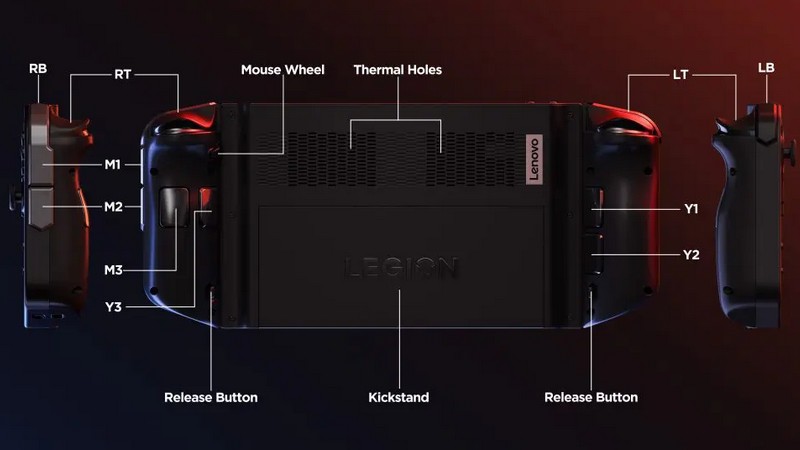 ​