Inspired by the legendary barrel game, "Metal Slug: Awakening" is the latest super product of the publisher VNG. Not only successfully maintaining the traditional values ​​of "Dwarf Rambo", this "awakening" game also impresses when it brings many interesting changes. One of them must be mentioned the "lifetime" cooperation with Lien Quan Mobile – the national game loved by the family.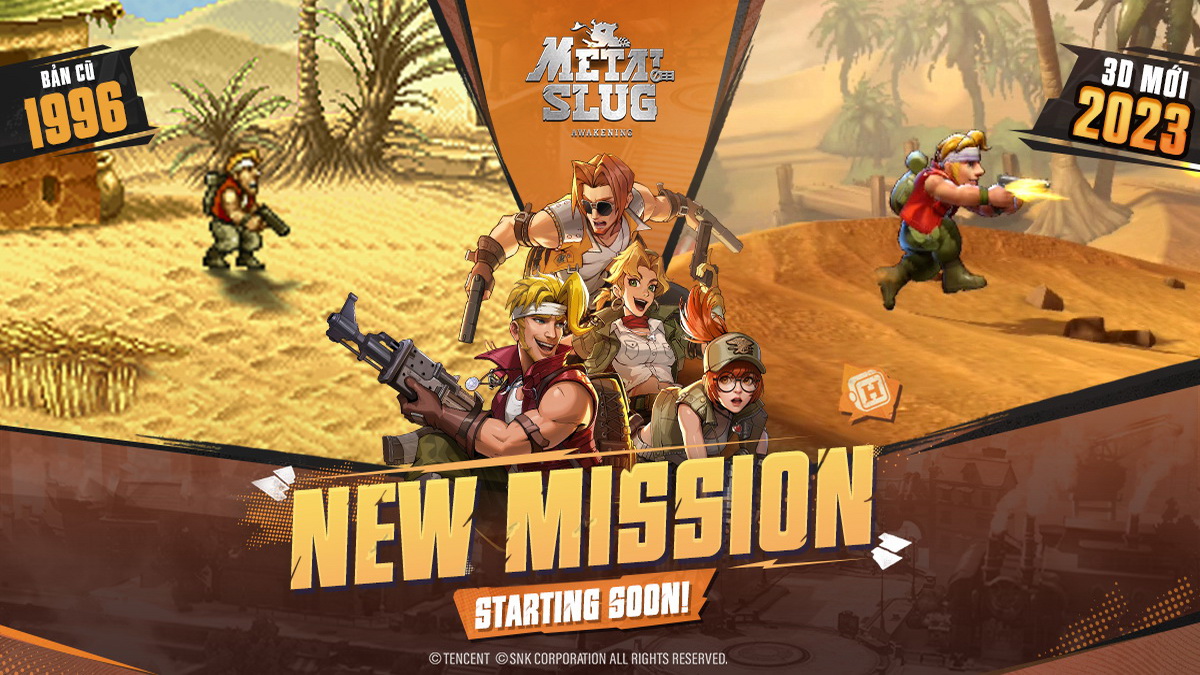 VNG's Metal Slug is making a big splash in the Vietnamese gaming community.
Just in the past few days, fans have been in turmoil when they learned that Violet – Lien Quan's pet is the name "chosen to send gold". Despite holding a lot of skins, this general is still the only choice to become the "right hand" for the Commanders of Metal Slug: Awakening. Because, Violet is a genuine mercenary, and at the same time a brave female scout, possessing many outstanding talents to survive in a tough battlefield.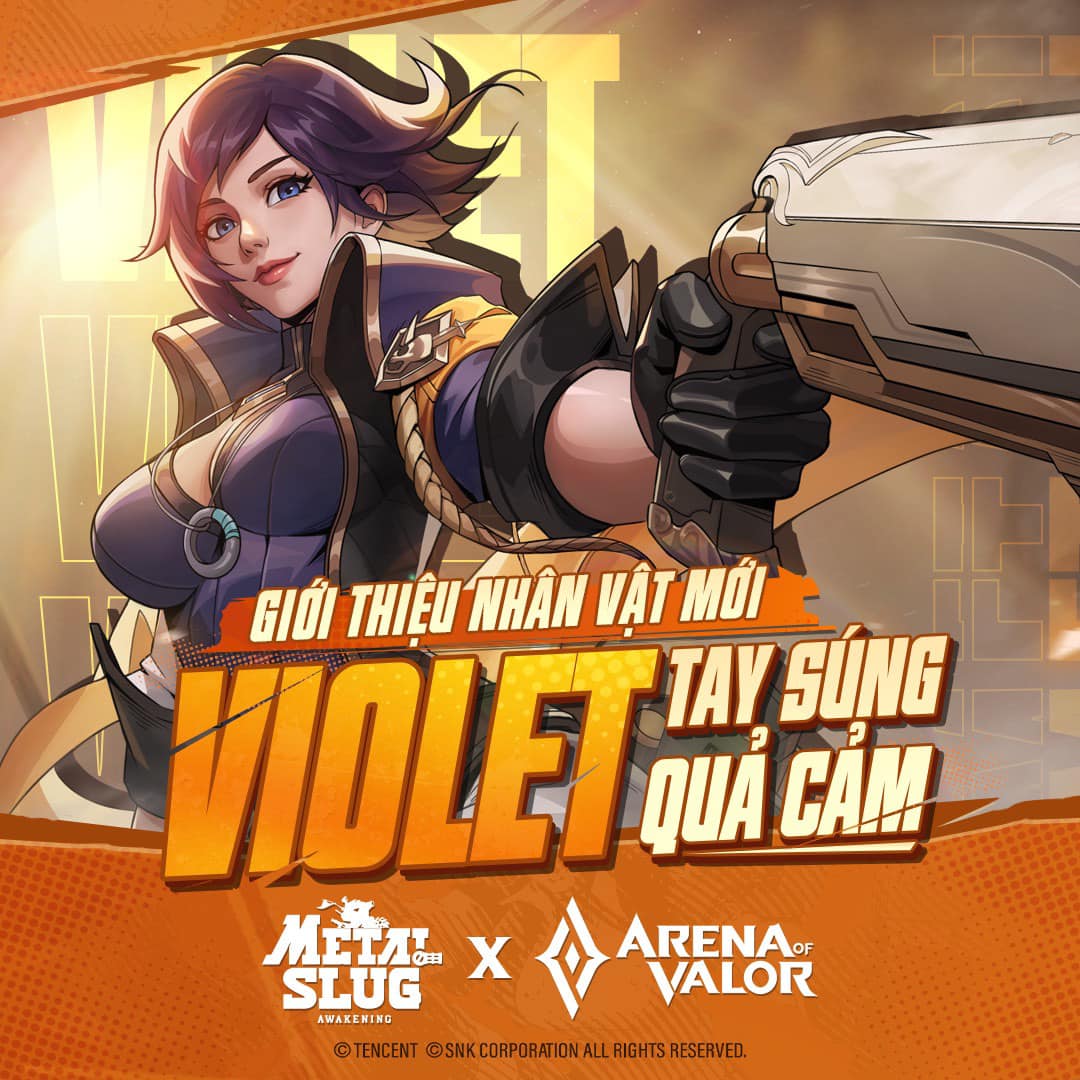 Violet's "lifetime" screen is making gamers excited.
At Metal Slug: Awakening, the princess of Lien Quan Mobile still retains the set of skills that made her name. Specifically, the 2 attack skills of Bullet Piercing and Cannon are the two pairs of cards for Violet to create outstanding damage. In addition, instead of holding a gun to poke, the gunner was also favored by VNG with an infinite mortar, allowing to "discharge" a series of bursts of artillery to destroy the opponent's squad in a flash.
That's why, Violet is "irrational" strong, causing many Commanders to only "fall back" and wave their flags to ask for defeat. Even famous streamers like Cris Devil Gamer were shocked by this hegemony. During the live test of his character, he had to admire many times at the overwhelming power that Violet created.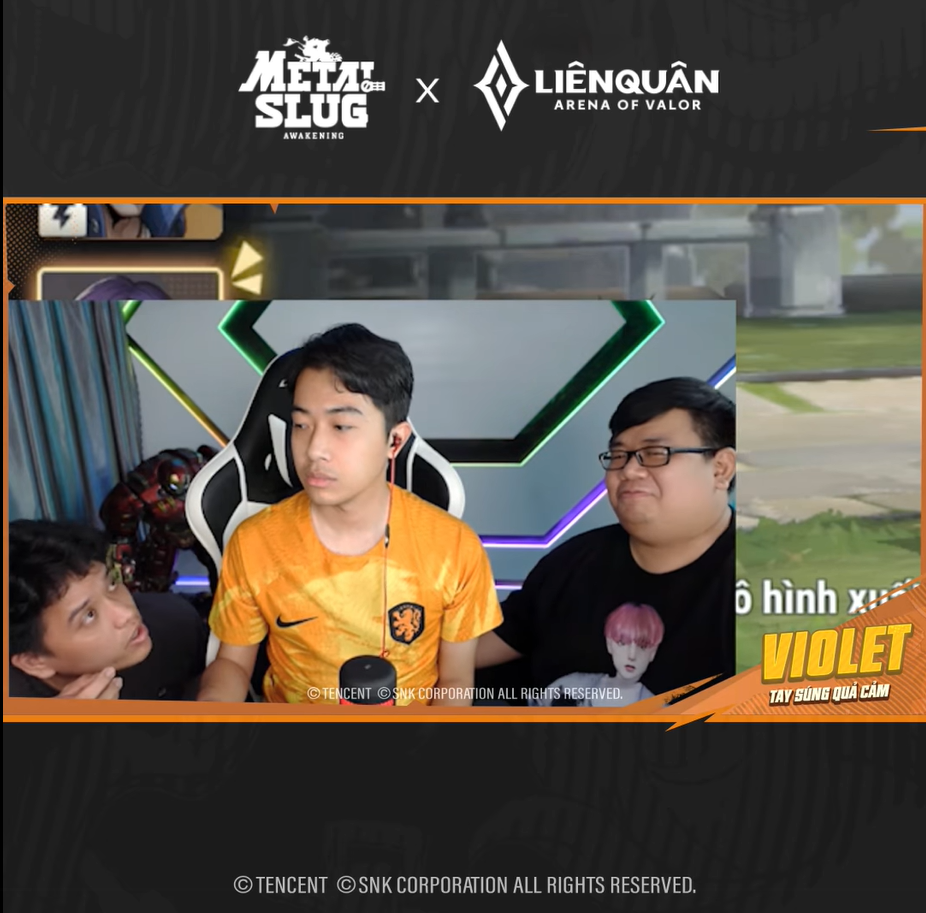 Cris Phan also had to "keep silent" when he witnessed Violet's destructive power.
So perfect, but if to catch the error, her trademark "legs" is the factor that makes players laugh. It is often said to "join freely" and Violet did not dismiss this rule when accepting "dwarfization" at Metal Slug: Awakening. From a national model with endless long legs, Violet now has a new shape that makes players extremely "cute".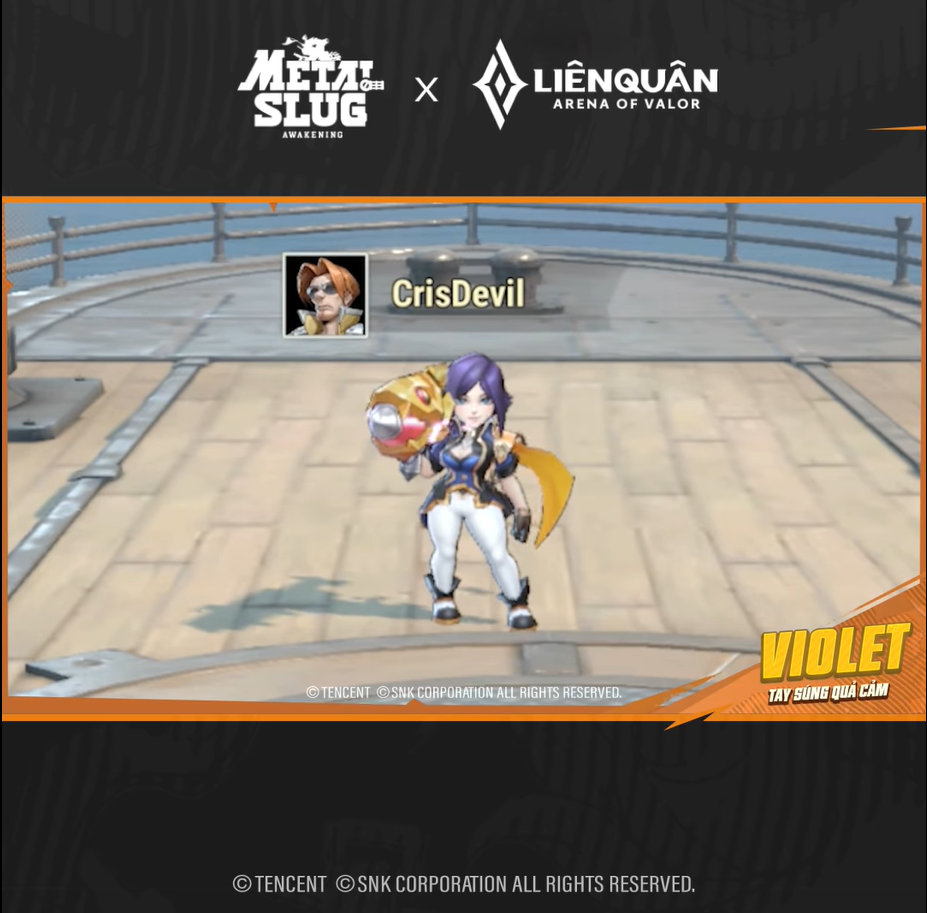 Violet's "round" and small appearance makes players extremely excited.
Currently, this character is being given away for free by VNG to all players as a reward for attractive missions. Through the accumulation of Credits, gamers will have the opportunity to own the gunner to upgrade the battle squad to new heights. However, this quest chain does not open permanently, but only appears at fixed time frames. Therefore, players need to be very careful not to miss unfortunately.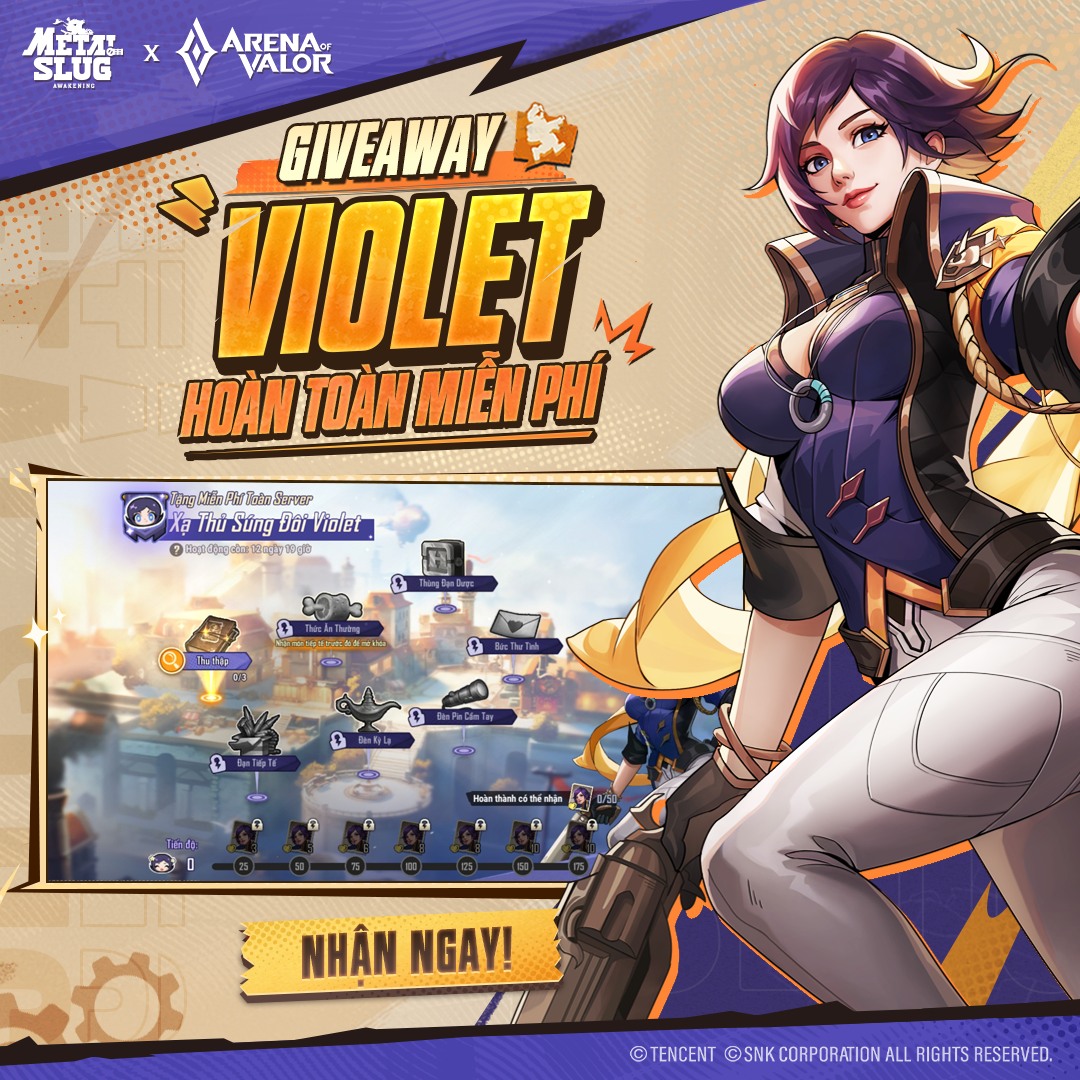 VNG continues to not disappoint fans when giving free Violet to players.
Undoubtedly, this partnership not only marks a huge step forward in development, but also creates a connection between two distinct game universes. Reinterpreting and preserving the familiar features of Violet ensures that players will have a new and exciting experience in Metal Slug: Awakening.
For more detailed information about the exciting activities of the game, readers can follow the following official information channels:
Home page: http://metalslugawk.vnggames.com/vn/
Fanpage: https://www.facebook.com/MetalslugawakeningVN
Community group: https://www.facebook.com/groups/795177922202898
Discord: https://discord.gg/4ppXvt5nT5