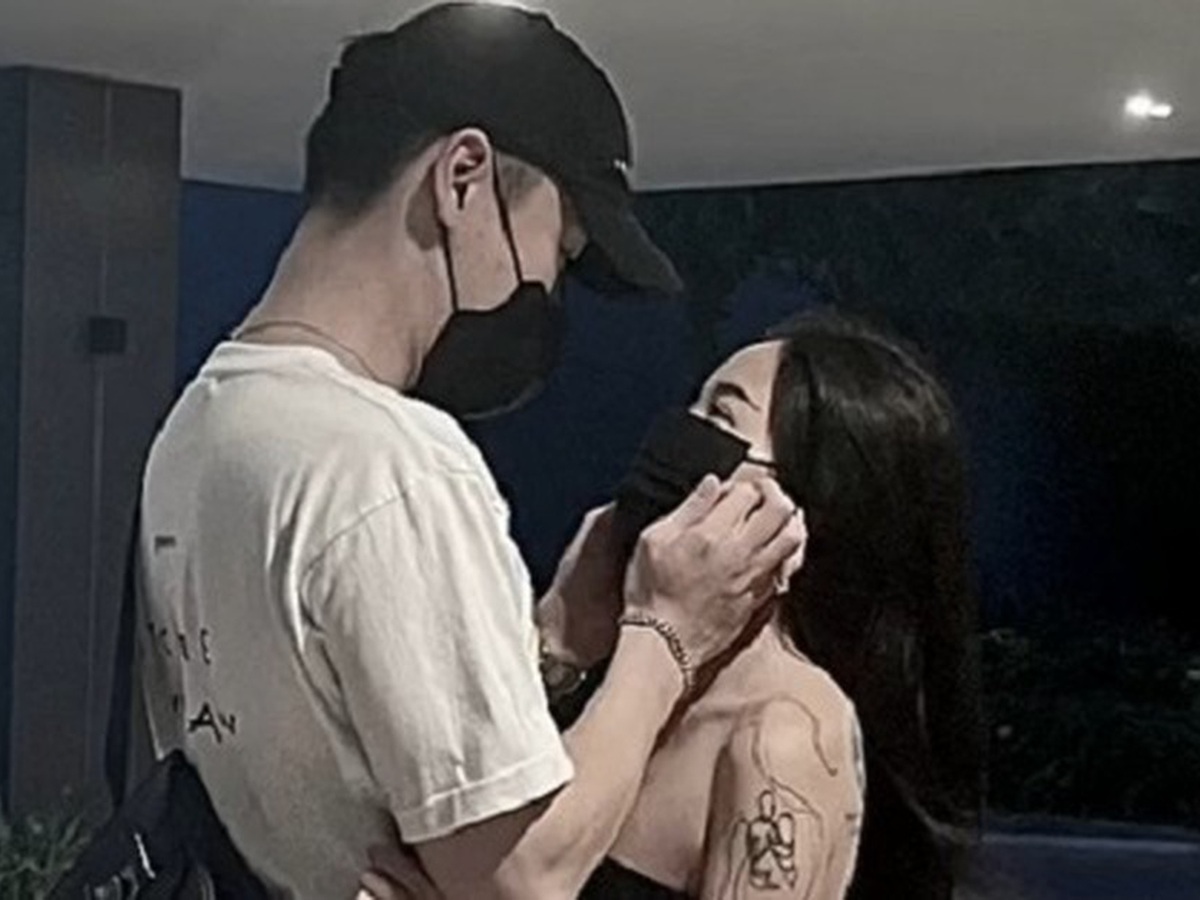 At the end of November 2022, streamer Linh Ngoc Dam officially announced her Taiwanese boyfriend (Max) after a period of research. Since then, the two have often paired up, interacted on social networks, and expressed their sweet affection in public. Feel free to share interesting and cute moments, thanks to which Linh's fan community knows more aspects of the foreign "groom".
Recently, the female streamer continued to reveal the guy's "keeping" spirit when his girlfriend was enthusiastically "pushed the boat" by the netizens in Sao Entering the Army. Accordingly, Max made a remarkable move. Because he is a foreigner and is not good at Vietnamese, he asked Linh: "Who is dong chi Tien Anh" (who is Comrade Tien Anh) along with funny jealousy stickers. The female streamer born in 1996 had to laugh at her boyfriend's cute jealous expression. Besides, she also wants the audience not to "burn down" her house anymore.
Before that, in the first two episodes of Sao Enter Ngu, Linh Ngoc Dam chose comrade Tien Anh to teach swimming and personally support for the challenge under the sea. In episode 3, the young soldier went to the room to invite Linh Ngoc Dam to drink water, and actively helped her arrange blankets.
At the canteen, the soldier said he wanted to thank the female streamer for choosing him to support. The female streamer also explained that she chose Tien Anh because he has an outstanding height, half a head taller than everyone else. It was the interactions and sweet gestures that Tien Anh gave to Linh Ngoc Dam that gave people a reason to "push the boat" on this cute couple.
Linh Ngoc Dam chose comrade Tien Anh as a supporter in the first challenge – Source: Sao Entering the Army
Both are compared by many viewers to the couple Hau Hoang and Mui Truong Long last season. However, insiders only see each other as close friends and brothers.