Let's take a look at the villains that have been brought to the big screen in the Batman film trilogy directed by Christopher Nolan.
Ra's al Ghul in Batman Begins
Played by famous actor Lian Neeson. Unlike the Joker, Ra's Al Ghul does not reflect everything Batman stands against, but he is just a person whose morals differ from the conventional norm. As the founder and leader of the "League of Shadows", he believes that to balance the world it is necessary to destroy Gotham City and rebuild it. To do that, Ra's Al Ghul felt that destruction was the only way to create a new beginning.
Ra's al Ghul has a special relationship with Bruce Wayne. He was the one who trained Bruce Wayne in the fighting skills and philosophy of the League of Shadows. However, philosophical differences led to conflicts between them. Later, the character Ra's al Ghul became a major threat to Gotham City and Batman in the first film.
Bane in The Dark Knight Rises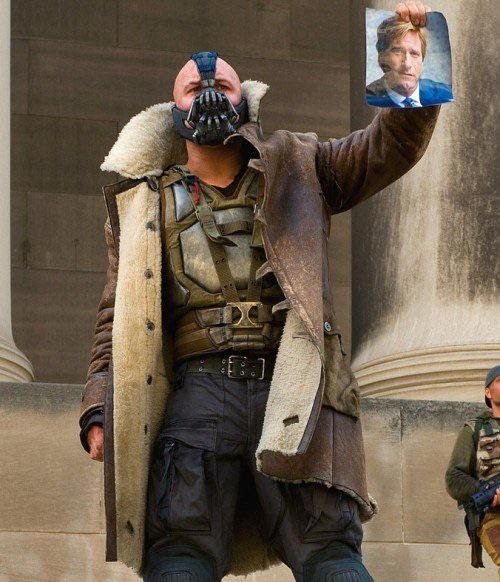 Under Tom Hardy's incarnation, the evil Bane has become one of the most terrifying opponents Batman has ever faced. He has greater strength than humans and is known to be the only criminal to ever break Batman's back. Bane always wears a mask on his face to help relieve pain from a fatal wound, this is also an identifying feature of this character.
Bane is a character originating from District 11, one of the poorest areas along with Gotham City. He had to go through an extremely harsh training process and become an extremely strong and intelligent warrior. Bane always wanted to find a way to overthrow the government of Gotham City to create a new society.
The Joker in The Dark Knight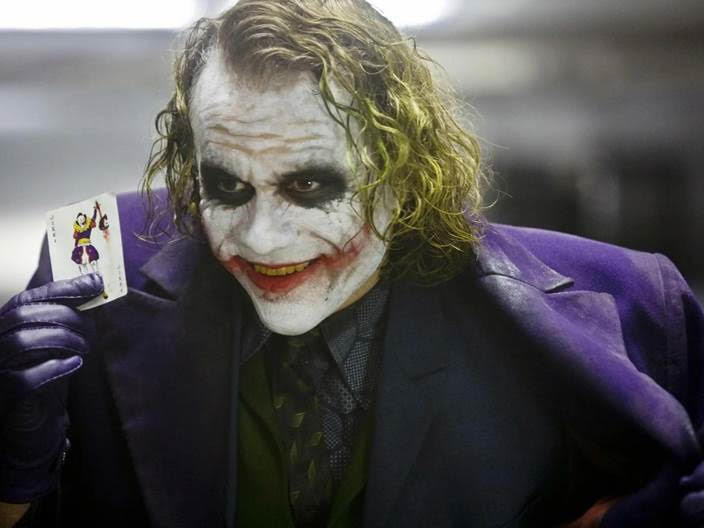 Joker is one of the most famous and iconic villains. This character was brilliantly portrayed by actor Heath Ledger, who created an impressive performance and won an Academy Award for "Best Supporting Actor".
Joker is a villain whose ideals are completely opposite to Batman, he is a symbol of chaos and unreasonable cruelty. There is no clear reason or motive for the Joker's actions and this makes him an unpredictable and terrifying opponent. Joker is extremely intelligent and cunning, always playing a psychological game with Batman and Gotham City. He often creates especially dangerous and threatening situations and sets up elaborate traps to test the principles and courage of others.
Joker is one of cinema's top villains and has left a deep impression on the audience. Heath Ledger's excellent transformation has created a magical and unforgettable version of the Joker in cinema history.
Scarecrow in Batman Begins, The Dark Knight and The Dark Knight Rises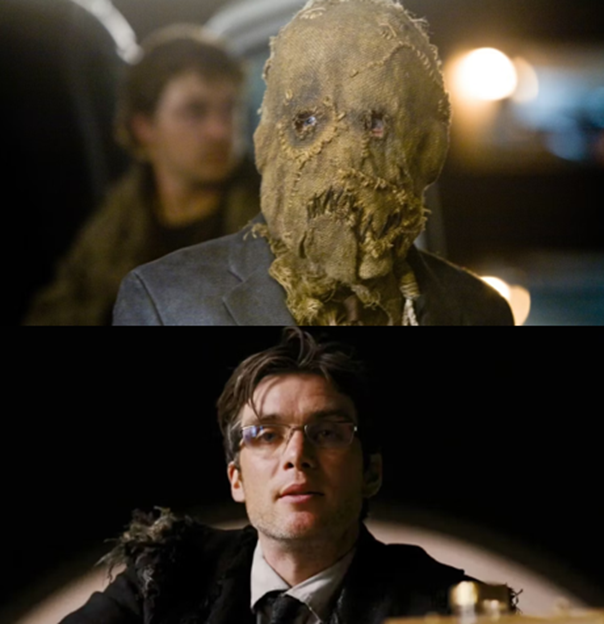 Scarecrow's real name is Dr. Jonathan Crane, is an important villain appearing in all three Batman films. Originally a psychiatrist at Arkham Asylum – a place for mentally ill criminals, he used his knowledge of psychology to create "fear toxin" (toxin that stimulates fear) to spread fear. afraid and enjoys horrifying hallucinations for his victims.
It can be said that Scarecrow had a rather pitiful childhood. Since he was a child, his father – a scientist specializing in researching the emotion of fear – decided to use his son as a subject. experiment simply because he could not find a suitable test object. Cillian Murphy expressed the strangeness and fear of Scarecrow through his appearance and acting.
Two-Face in The Dark Knight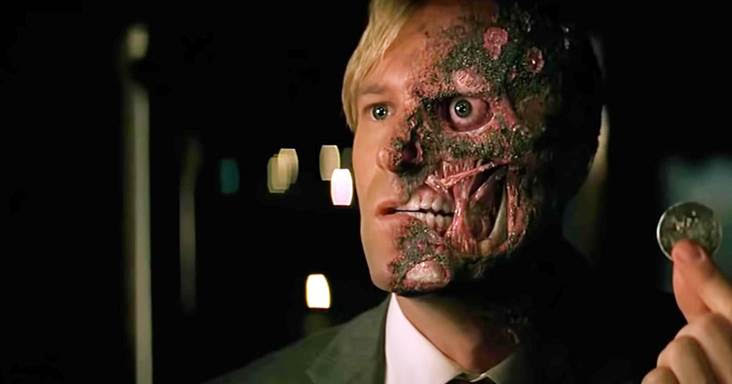 The character Two-Face, also known as Harvey Dent – is one of the important and tragic characters in the Batman film trilogy directed by Christopher Nolan. Previously, Harvey Dent was a talented and anti-corruption prosecutor in Gotham. He is considered the city's hope in hunting down criminals and bringing them to justice.
However, after a serious explosion caused by the Joker, half of Harvey Dent's face was horribly deformed. This transformation not only creates a terrifying appearance but also affects Harvey's mind. Two-Face becomes a cold-blooded and dishonest criminal, deciding the fate of others by tossing a coin. One side of the coin is life, the other side is death. He decided it all this way, creating a terrible criminality in the underworld of Gotham City. Two-Face is one of the toughest opponents Batman has faced in this trilogy and does an excellent job of showcasing the rise of the evil side.
The above villains highlight the complexity and chaos of Gotham City. No matter what evil he faces, Batman always faces the challenge to protect people and explore his own subconscious. This contributes to the appeal and uniqueness of the Batman film series directed by Christopher Nolan.
The Dark Knight – Vietnamese title: The Dark Knight – Opens in theaters from October 18, 2023.
The Dark Knight Rises – Vietnamese title: The Dark Knight Rises – opens in theaters from November 8, 2023.