After a period of participating in creating content on TikTok, besides a few misfortunes, Long Chun has also affirmed his name and reputation. His personal image is increasingly strengthened, it is understandable that he has more contracts in many fields. Having the opportunity to experience many different roles, but yesterday, Long Chun officially tested selling on TikTok.
With a cheerful spirit and no pressure, the male TikToker reaped unbelievable "sweet results". Sharing the revenue of more than 640 million VND after a two-hour live session, the owner was also slightly "shocked": "Live for 2 hours, I can't believe it, I have to try hard."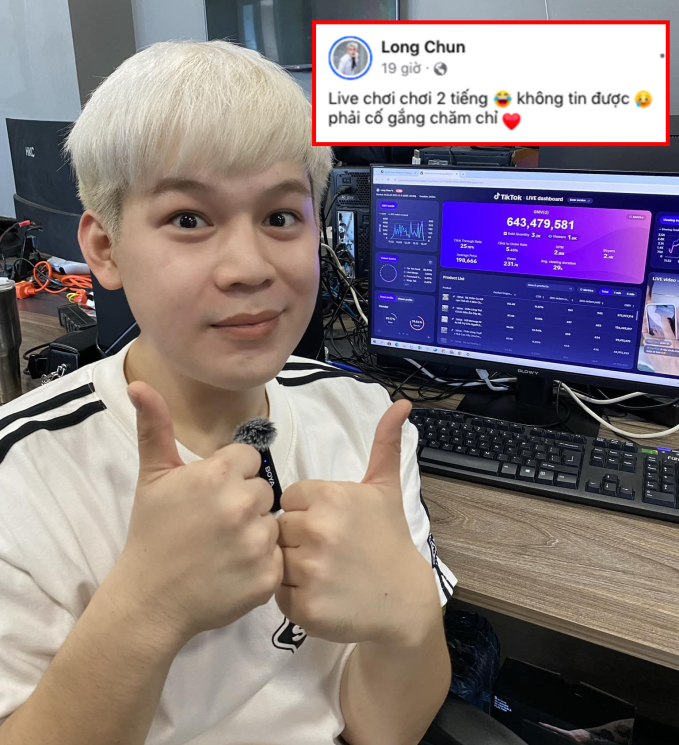 lc
The income is worth nearly the same as an apartment, making followers admire its impressive labor productivity. Many people also realize the advantage of celebrities when trying in this field: "I struggled live and couldn't get a single order, but Long Chun played live for a few hundred million." Previously, talking about livestream records, "gods of war" Ha Linh and Pham Thoai were famous names, sought after by many brands.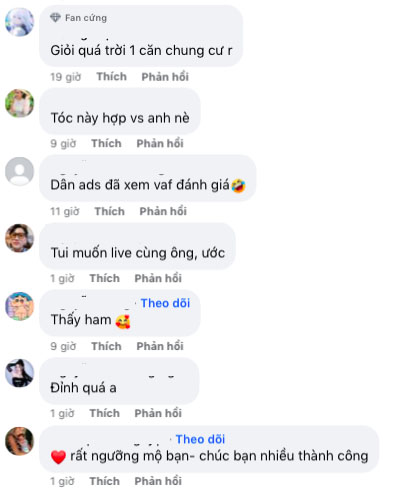 It can be seen that the male TikToker's "plowing" ability and luck have not yet run out. Immediately after successfully raising capital and receiving support from Shark Binh, Long Chun had additional achievements that many business people wanted. With the determination: "Must try hard", perhaps in the near future, the male TikToker will focus and spend more time on this field of livestream sales.