The match between T1 and LNG Esports will certainly leave a long lasting impression in the worldwide League of Legends community, at least until the two pairs of Semifinals take place on November 11 and 12. Worth mentioning, this match really has a lot to talk about, especially about the performances of the players of both teams. Obviously, T1 played as perfectly as possible, while the LNG players also lost as "perfectly" as possible.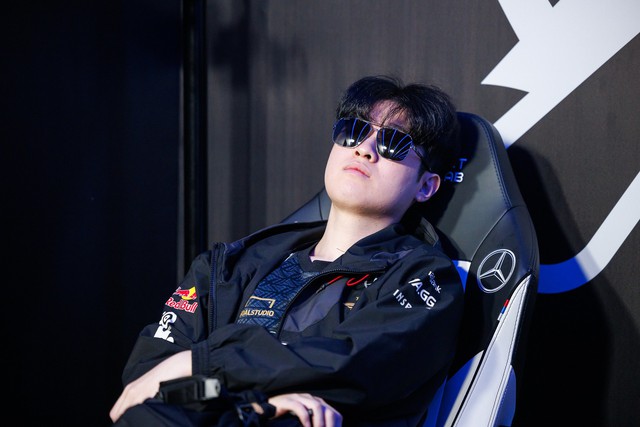 T1 easily surpassed LNG with excellent performances from all 5 members
In the last match, the performances of Scout and Tarzan, or Faker's new achievements and milestones were discussed a lot by people. But the players around these factors are equally important. We can mention Oner with complete control of the Jungle in all 3 games or Keria with extremely spectacular performances in the Support position. But there are two names that are causing great controversy, namely LNG's GALA and T1's Gumayusi.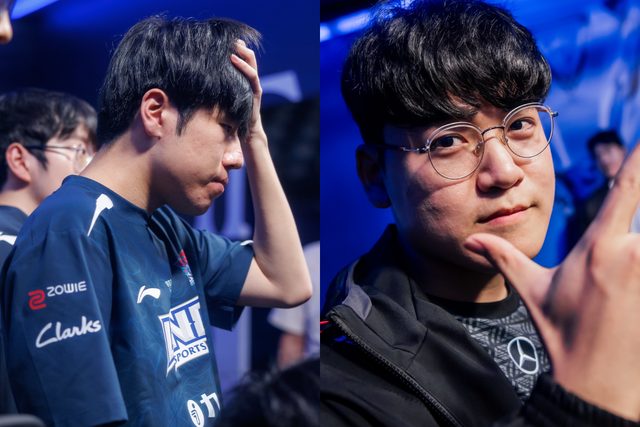 GALA and Gumayusi are controversial
Accordingly, on the Hupu website, LPL audiences gave GALA a score of up to 8.9 – LNG's highest number and on par with T1's Keria. But worth mentioning, this score is even higher than Gumayusi – who clearly showed that: in all 3 games, no matter which champion, Gumayusi completely overwhelmed GALA. Even with Varus not having enough items, Gumayusi still confidently rushed forward and solo killed GALA in the context that GALA still had nearly full health bar while Gumayusi had lost half of his health bar.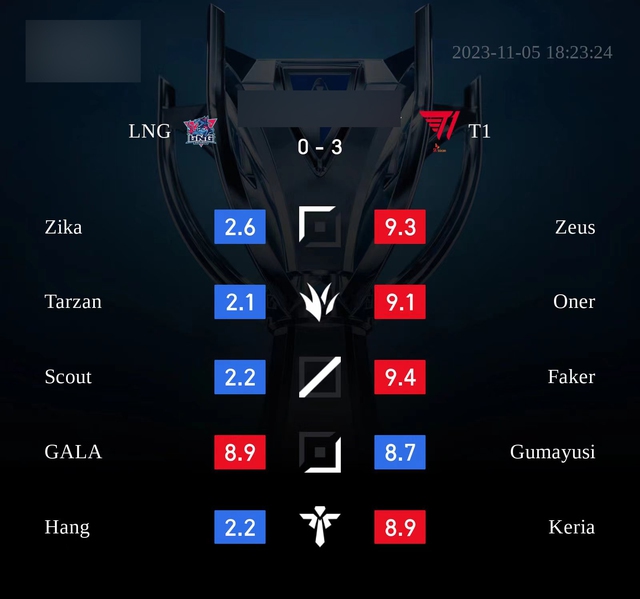 The LPL audience's controversial scoring for the two ADCs
The scoring that gave special favor to GALA by many LPL viewers made international fans angry. Many people even believe that the LPL side is somewhat biased simply because GALA is a domestic ADC, and was also associated with Royal Never Give Up's golden time in the international arena. Because, in the recent match against T1, GALA almost did not have any special performance compared to Gumayusi.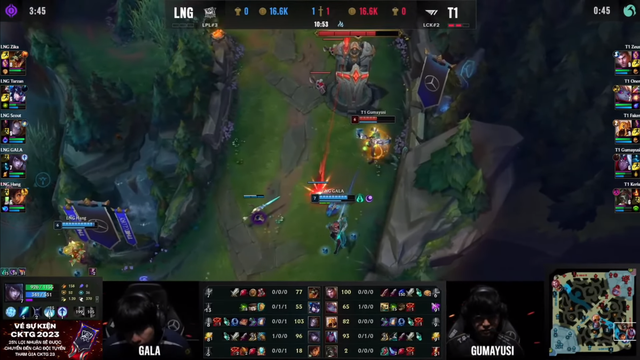 Gumayusi solo killed GALA in game 3

Many viewers are upset because of the obvious favoritism of LPL fans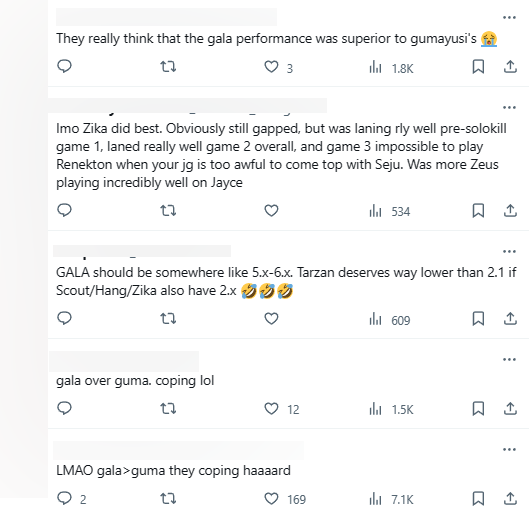 There are even opinions that Zika deserves more praise
But no matter what, the final victory belonged to Gumayusi and he himself had exceptional performances. The performance of T1 players is rising and right now, perhaps JD Gaming itself is feeling a real threat.