The 8th hit movie Conan was shown on Vietnam's big screen, which is considered a "new chapter" in the journey to conquer our country's box office. But before that, how hot was Conan and why is it an anime brand that everyone loves in Vietnam?
7 years with 7 movies released in Vietnam market
Including the upcoming project in Vietnam, Detective Conan has released 26 movies over the course of 25 years. However, the detective "student body – adult intelligence" has only just fallen in love with Vietnamese audiences through the latest 7 movies. Surely, August 5, 2016 will be an unforgettable day for the Vietnamese Conan fan community when the movie project 20 Famous Detective Conan: Black Nightmare lands in cinemas nationwide.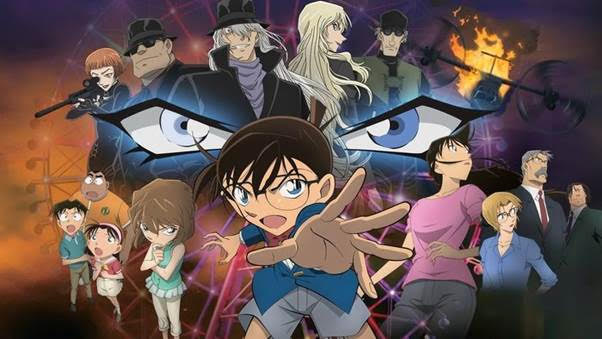 After that, every year, Conan movies are screened in the Vietnamese market, including Crimson Love Song, Law Enforcement Zero, Blue Sapphire Punch, Red Bullet and the latest is The Bride Halloween. Up to now, this is not only the highest-grossing anime series of all time in Japan and around the world, but also owns a large fan community, the most "spending" in Vietnam. .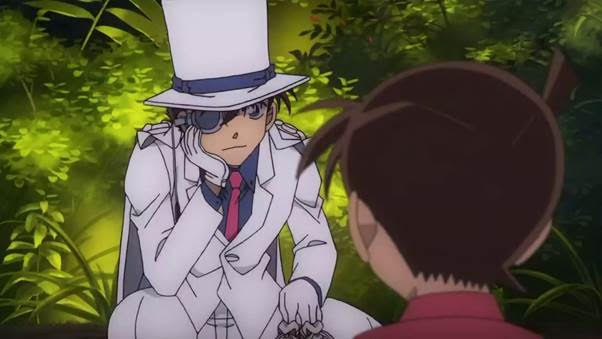 Create a great craze with Movie 25
Although it has been shown for a long time in Vietnam, it was not until movie 25 that the famous Detective Conan brand really exploded. Returning to the project called Famous Detective Conan: The Halloween Bride, Conan became a huge "fever" in the Vietnamese market when bringing in a total revenue of more than 58 billion VND, "dumping" previous achievements. 2 months of season 41 Doraemon to become the highest-grossing anime of all time in Vietnam.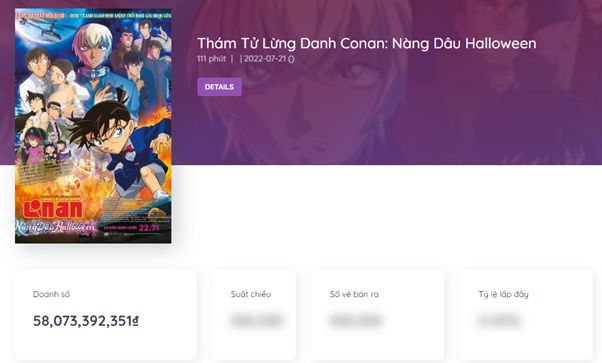 Not to mention, Conan Movie 25 at that time also created many waves of the Vietnamese online community, including the wave of "bringing rice into the theater" that was responded by hundreds of thousands of viewers. That proves that in the eyes of Vietnamese audiences, Conan has an important place and is one of the leading "national anime".
What do Vietnamese audiences love about Conan movies?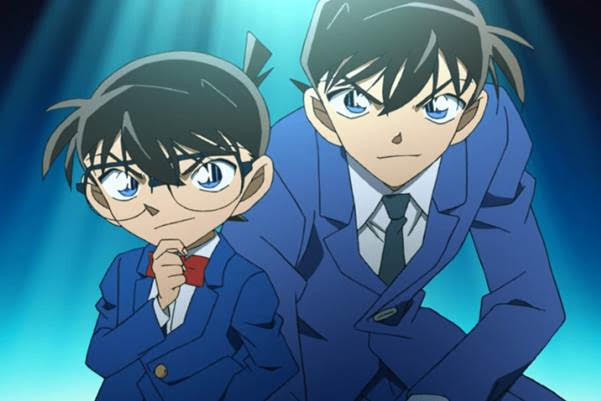 For Vietnamese audiences, Detective Conan is one of the "national anime" that everyone in the family knows, besides some other brands like Doraemon, Dragon Ball… Not stopping there, Conan movie projects. It is also one of the indispensable movies at every mealtime. Therefore, the trend of "bringing rice to the theater" when Conan Movie 25 was recently released appeared and flourished because of that reason.
With Famous Detective Conan, audiences of all ages can find inspiration with the work. In addition to the tough and sometimes creepy cases, the film still has a young detective association for young audiences, teenage love stories for those who like "romance", and even plot lines about the scene. Detectives, the Black Organization… for detectives. In addition, Conan's movie projects all have new plots, often do not exploit the main manga circuit, so it makes viewers curious, having to go to the theater to see what the team will have hot to bring to the screen.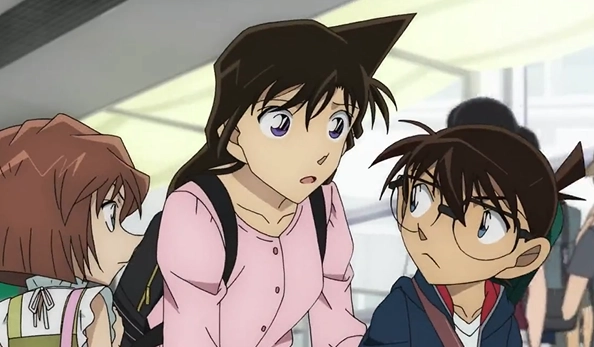 With Famous Detective Conan, audiences of all ages can find inspiration with the work.
With this 26th film, Haibara will become the main character next to Conan, just as the Black Organization has re-appeared for a long time. Certainly Famous Detective Conan: Black Iron Submarine will be the next craze, setting up many more sales achievements for Conan in Vietnam.
DETECTIVE CONAN: BLACK IRON SUBMARINE – Vietnamese title: The famous detective CONAN: BLACK IRON SUBMARINE – premieres in theaters on July 21.